How to Make a Profit in Business
Any field, any industry!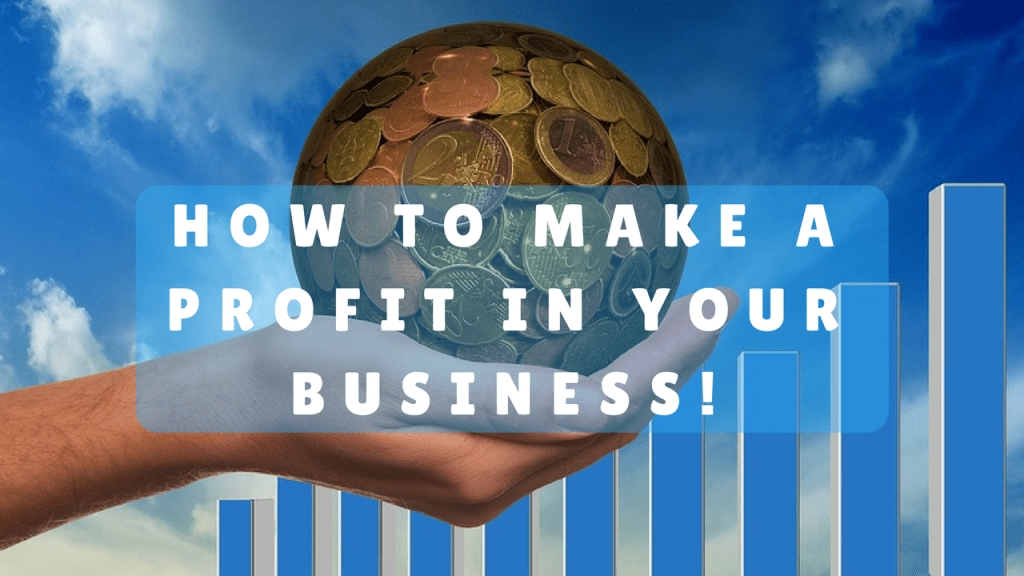 Teach. There's the short, straight, no bullshit answer for all you busy entrepreneurs and workers trying to get a little ahead in the game! For those of you who want more out of business and life, let me take you on a journey. The company I work for, TherapyCable, is a video marketing company for the healthcare industry. For years, we had gone through different business models to try and turn a profit. We created plans and ideas that we THOUGHT our potential clients wanted rather than simply asking them. Does this sound familiar? I'm sure while starting your own business or venture you've come across similar struggles and hurdles to cross. Business is not easy by any means. It takes a dedicated and hardworking team to succeed. What finally worked for us? We realized that teaching and giving away all our knowledge for free is what our clients actually needed before contracting us.
Connect with Austin on LinkedIn
The idea of "giving away all of your knowledge for free" may strike you as counterproductive on first hearing it, but let me explain why and how this method works. This is EXACTLY how I set everything up. About one year ago, I decided to host free digital marketing workshops for potential new clients (See above video for an example). In these one hour workshops, twice a month, I would literally outline an overview of the topic or platform, layout of setting it all up, growth strategies, helpful free tools, examples of what I've seen work for us and others, and etc… Everything that they need to know, so they can do it themselves. Themselves. That is the key word here. I soon learned that professionals simply don't have the time to do things themselves. If you can prove your expertise and show them your own success and ability to understand the hows and whys of what works, then naturally some professionals will come searching for you!
Now, the idea of teaching or creating workshops may sound daunting to you. Here are some ways that you can switch your mindset, so you have the ability to create an outline. It can become your own teaching seminars and workshops. Start by quantifying all of your expertise and knowledge on a particular topic. This works for ANY industry. Think about the following questions:
What are some major objections you receive that can prevent business?
When you were learning about your profession, what kind of questions did you have?
If you're using social media, what worked for you? What platforms?
What pain remedy products or services do you offer? How do these items relieve "pain"?
If you offer a service, then can you provide a step by step guide for your clients that they can do themselves at a little to no cost?
What are some small subtleties you may take for granted that your potential client/buyer may not know?
These are just a few examples of questions that can help you outline workshops. I need to stress an important aspect here. DO NOT CUT CORNERS. Take the time to do this right. Create a 15-20 slide powerpoint presentation to keep you on track and then talk about it. Ask a lot of questions. This is another important key point. You have your target audience in front of you, and you are presenting your expertise, products, and services to them! You have just created an amazing opportunity to ask your clientele EXACTLY what questions they have, and what they want to know more about! Use their questions to create follow up workshops.
Okay, now for the fun stuff. How do you actually reach the right audience and get them into the workshops in the first place? Well, I have a few several strategies and ideas for you.
Use your email list. We were very fortunate to have acquired an email list of professionals.
Use a mail delivery service like Mailchimp to see analytics such as open rates and click-through rates.
2. Use LinkedIn. Whether you are active on LinkedIn or not (You should be) you can use this method. Use the search bar to find your target demographic and start connecting and messaging people to invite them to your free workshop!
3. Use targeted Facebook Groups. For whatever industry, niche, or topic, there is a Facebook group to accompany it.
4. Label it as a networking opportunity. People are suckers for this. If you say that the first 10-15 minutes before the workshop is for networking, not only will people come for that, they come early!
5. Word of mouth. Whether you have existing clients, customers, or are just starting out, tell your friends and family to come! Ask them to invite someone they may know that would be interested! As long as what you're putting together offers value and is free, people will come.
These are just 5 ideas to get you started. There are so many that can work for you. Start small and expand!
The final aspect I would like to discuss with you is to record your workshops with video/audio. There are many reasons to do this and it can be done for cheap. We use a single Nikon D7500 and Audio Technica mic to record, but you can start with your cell phone. Recording your workshops can help you on the following levels. It allows you to review yourself and your speaking style. You can see what works and what you need to improve on. The other is that you can use the recorded workshops as promotional pieces, not only for future workshops but for organic ranking on Youtube! If you record with high-quality audio, you can also use it as a podcast! You should always consider dual purposing your time and content to maximize that value.
Wrap Up
This method can and will work for you if you put the time into developing it. Let's recap and outline the exact steps you need to take. Quantify your expertise > Turn each aspect into a Powerpoint presentation to talk off of > Target your perfect clientele and invite them > Ask them questions on what they want to know more about > Record the workshops to dual purpose them. You got this killer. Now go knock it out of the park and take your business to the next level!
Connect with Austin Armstrong