HOW TO MAKE A GREAT INSTAGRAM STORY?
SEVEN TIPS AND EXPERT ADVICE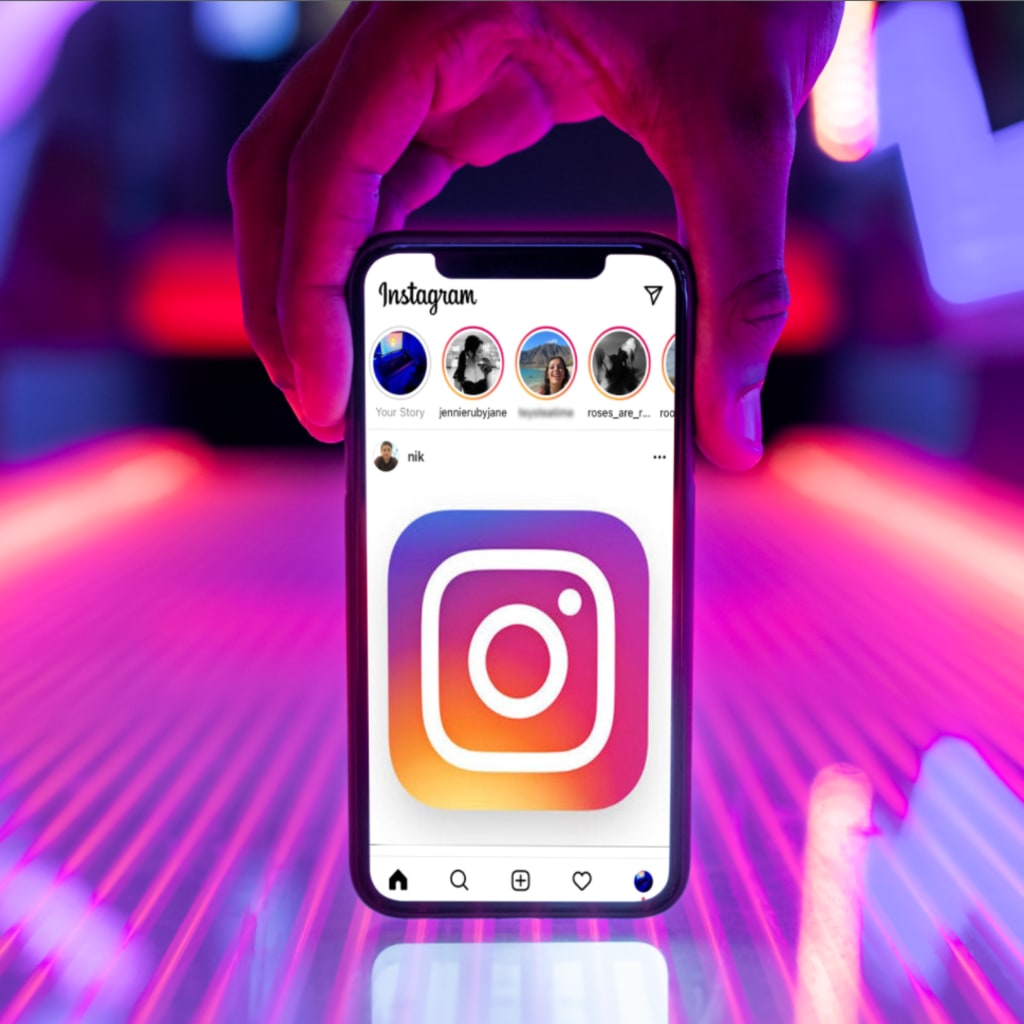 Getting your stories noticed can be complicated, and liking or following as many posts as possible to have their account owners notice your own account actually is the best way to get your Instagram account blocked which is not the expected result!
How to make a great Instagram story that engages the audience?
Getting your stories noticed can be complicated, and liking or following as many posts as possible to have their account owners notice your own account actually is the best way to get your Instagram account blocked which is not the expected result!
It might not always be easy to create a great Instagram story that will engage your audience, and there are only a few effective ways to get stories viewers: either from Instagram posts on your news feed, in Instagram stories, or by uploading videos to IGTV the new television feed. This is why we asked the expert community for their best tips to create a great Instagram story or even more than one that will engage your audience, get you more free followers, and hopefully expand your business!
Are you using Instagram stories? Do you have ONE tip to share that makes a great and compelling story?
Imani Francies: make your stories compelling by enticing engagement
Instagram stories are a great tool to build connections with your audience and to get them to interact with your company and you. A way to make your stories compelling is by enticing engagement.
Successful marketing can either break or do business, and if it breaks, people can be unemployed. The loss of income alters people's lives in all aspects, like losing homes and insurance.
So mastering attraction marketing is key. You can lean on this technique by making yourself relatable and then make the customer feel they are enhancing your brand.
For example, share how a single mother built a business from the ground through a series of posts on your story. Pin that segment onto your profile and consistently share personal information about the brand – be an open book.
Once you feel you have empathetically shared your story well, start posting stories that incorporate polls, questions, countdowns, and quizzes. These tools give the customer a chance to provide their insight, making them feel a part of the community.
It is a good way to see how the market interprets and views each project. Aside from that, this process builds a sense of loyalty because the customer starts to feel they know you/your brand personally.
Sim Hutchins: The poll option gives you a simple YES/NO option
My instagram profile viewer tip: A non-invasive way for people to show off a product, one for those with smaller followings who are shy of direct calls to action. I follow a lot of artists who are relentlessly captioning buy my merch, and quite frankly, it's off-putting for most. It also means (for nonverified users) there's an added step: the dreaded 'link in bio.' Use my simple hack: the 'Poll' option gives you a simple YES/NO option, adding this to your story with a picture of your product, alongside the simple question Would you buy this product? This means that after 24 hours, you'll be able to view a list of all the people who clicked Yes. Message them personally afterward, thanking them for clicking yes to the poll, and include a link to buy the product. I've used this successfully at my artist's page over at @simhutchins to sell music, merch & more.
Sim Hutchins is an audiovisual artist and music industry social media whizz based out of Essex, UK.
Sarah Christie: annotate stories with text narrative
@Extraordinary_Chaos, who uses Instagram stories to support her blog content and share family life, craft, and travels, says annotate stories with text narrative, not everybody watches stories with the sound on or indeed is able to hear. This ensures you are creating more inclusive content for your audience, including them even with the sound off.
Sarah Christie: Finalist Of Britmums' BiBs2019, Best Pinterest Blogger, Shortlist World Of Cruise Magazine Wave Awards 19, Best Cruise Blog, Winner Of The BritMums' BIBS Choice Award
Siam Palmieri: Balance of text to photos is key
• In my opinion, the best stories are the ones that are formatted well-using apps like Unfold.
• Stories that display photos mainly with text using nice fonts rather than the standard Instagram font.
• Stories with music connected are also pretty good at catching my attention!
The best way to engage me with the content of the story, though, is to have some sort of interaction, whether it be a poll or question/answer. I find Instagram stories are more common than posts as posts can get lost in the feed, whereas Instagram stories are always sitting there at the top of your feed. You can also really easily share these stories to other Instagram users with the click of a button - without the poster knowing you have sent this story to someone.
However, I still personally think a minimalistic story design with a good balance of text to photos would be the number one tip I would share for making a story interesting. There are usually hundreds of stories on my feed, and I typically will tap through them unless something catches my eye, which would be something well set out and aesthetically pleasing.
Sian graduated from the University of Newcastle with a Bachelor of Psychological Science. In her current role as Head of Social Media Marketing at Firewire Digital, Sian takes great pride in delivering quality social media campaigns that drive ROI for clients. Her studies help her understand the needs of her clients and wants their customers.
Ana Duperval: Don't Save The Drama for Your Momma, Save It For Your Instagram Story
If people weren't already on their phones way too much, they definitely are now. Being stuck at home has inspired a lot of creativity and conversations that are being shared all over social media. But that's a lot of people even more now, so a lot of them get skipped over. I use the Instagram Stories feature usually to share behind-the-scenes moments, but ONE tip, regardless of what you're actually saying, is to inflect with your voice! Yep, the rising and falling of your voice create excitement, and people gravitate towards that; it's a stimulus. Why?
Because people love drama (and it doesn't even have to be the messy kind).
Using your vocal range in that 15 second-story clip is what gets people to continue listening. Their peaked interest makes them more likely to engage and share it with others. It's a simple yet effective tip: just adjust your natural volume to create a great and compelling story.
Sílvia: show up on VIDEO! You can have really cool designed graphics.
I'd say my #1 tip for using IG stories is to show up on VIDEO! Yes, you can have really cool designed graphics, and I do that sometimes too - but you need to show up on video to grow that know-like-trust factor.
One good way to do this would be to repurpose your feed posts into stories. How? You just talk through what you talked about in the post! For example, I post 3x a week on my feed - usually Monday, Wednesday, and Friday - and I have a reminder set on my phone to go into IG at the time the post is scheduled to go out and record some stories about it. I open up the post on my computer, prop my phone onto it and go through the content on stories. Easy peasy!
Sílvia helps busy female solopreneurs with their marketing & admin tasks so they can focus on their area of genius & have more time for themselves & their families!
Prestonn_c: keep your personal branding consistent
One tip I have to make a compelling Instagram story is to keep your personal branding consistent. For me, I stick with one color scheme and make them fun & interactive. Make sure it translates into what you're producing for your Instagram Story.
Reader insights
Be the first to share your insights about this piece.
Add your insights