How to introduce your new LMS to your company?
Learning Management Systems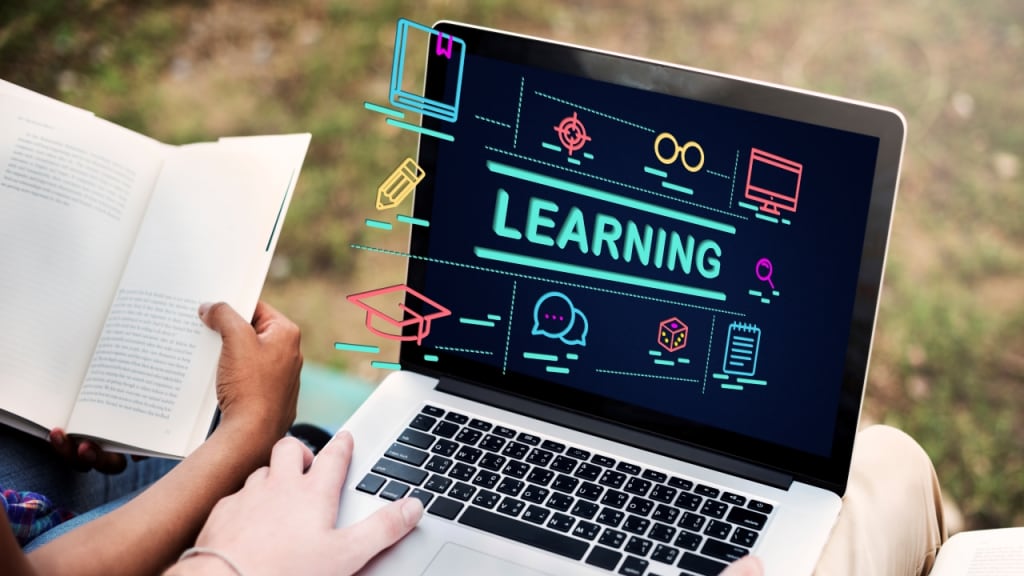 LMS For Your Company
Learning Management System for your company
It is crucial to offer engaging and effective training as a company assisting in employee upskilling. This post is for you if you are about to start utilizing a corporate learning management system or want to modify your current one.
We offer some recommendations on how you could start getting ready to adopt LMS in your business:
1. Determine your goals
Prior to establishing a learning management system (LMS) in your company, it is imperative to clearly define your training objectives.
You should decide what you want to include in the course, what the primary themes will be, and what you might focus on later before you begin producing it.
You should choose your learning categories as well as who will have access to your data. You should think about if you want to distribute it to a certain group so they can train together or if you want to give your audience a license when they subscribe.
2. Give them a demonstration
The next step is to show your workers how an LMS operates. You should give them a rundown of the LMS, including how it works, what features it offers, and how it can be useful to them, before providing them access.
3. Add a how-to use course to your LMS
To ensure that your audience can quickly learn how to use the platform and make the most of it, you should offer a how-to LMS course with all of your courses.
4. Create a captivating learning management system (LMS) platform
Make your LMS vibrant and engaging to draw in employees or specific trainees. Your courses should be thoughtfully designed to increase learning retention.
5. Maintain relevancy
Verify that the material you're presenting is suitable for your intended audience. Make sure they can easily connect with the course so they can quickly advance their skills.
6. Consistency is key
Maintaining consistency with data dissemination is critical for an efficient training program. Make sure there isn't a large gap between training sessions, as this could cause them to forget what they learned before the next lesson.
Steps to take:
The following factors should be taken into account when choosing an LMS for your company's training programme.
Prepare excel sheet: Create a spreadsheet in Excel to calculate the distribution of training. Make the list in advance to make it easier for you to assist the staff with upskilling.
Single sign-on: Setting up a single sign-on with the assistance of your LMS vendor should come next.
Whitelist your IP address and email: To prevent any technical snags, send the users the domain for the LMS.
Make categories: Then, to decide which courses to assign to your employees, group and ungroup your workforce.
The Learning Management System is one of the best tools for staff upskilling. It is helpful for training programmes in every industry, from corporations to pharmaceutical companies like employee training program.
To ensure they make the most of the platform, you should demonstrate all of its features to them. LMS makes communicating programmes much simpler and is expandable to various audience strata.
Why you need a corporate LMS?
A Learning Management System is essential in the modern training industry. Industries now rely on interactive and direct instruction methods much more than they did in the past. Here are some reasons why your business needs an LMS:
Increase employee productivity - Employees or trainees will be able to retain more information by using an LMS. They will learn everything there is to know about the chosen subject, which will make upgrading their skills easier.
Deliver material easily - All employees, partners, and audience members can access a learning management system (LMS) as a centralized learning resource. The content is easily accessible to everyone because it is posted online.
Cost-effective - You can save money by using a learning management system (LMS) instead of the costly infrastructure needed for in-person instruction.
Track employee competency - You can check how well your employees are understanding the material with an LMS. To determine whether they are working effectively, you can monitor their competence and performance for a specific task.
Due to its many advantages, LMS helps in the implementation of excellent and interactive training programmes. It helps create a programme for your business that is simple for employees, trainees, or partners to understand.
Make sure the process is seamless and easy for your employees if you're going to use a learning management system in your business. Make sure that employees don't feel under pressure to pick up a new skill; rather, they should genuinely enjoy it!