How to increase your international sales with localization in mind?
Do you want your business to achieve success globally?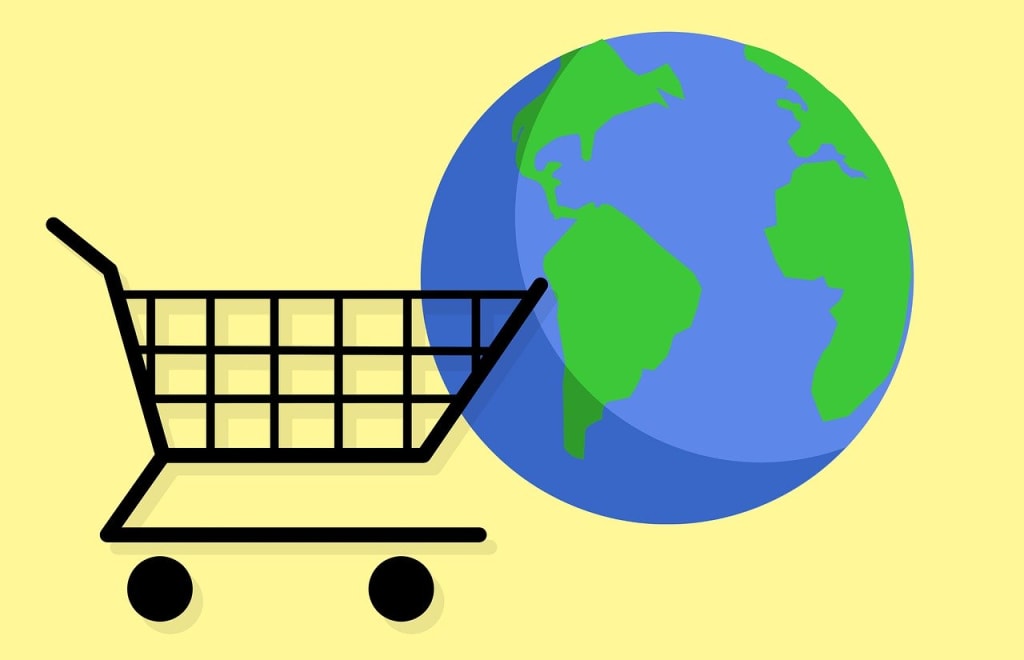 Do you want your business to achieve success globally? If your answer is "yes", you need to go local. Here is why:
● Around 90% of internet users choose their native language when it's available
● Less than 50% of all search queries on Google are in English
● About 75% of users prefer to read product information in their native language
These statistics prove that when native English speakers are choosing what website to visit: a website in English or a website in their native language – they always pick the second option.
So if you haven't localized your website yet, you should do it right now. Let's dive into the topic and find out what steps you should take to develop a remarkable localized marketing strategy to increase your sales.
What is localization?
Basically, localization is the process of translating content into a local language and adapting this content to culture, legal, and other specific requirements of the local market. Localization may refer to website content, social media content, email marketing, and software.
Five reasons why you need localization
Do you still think that "localization" is just a buzzword? Here are five reasons to take localization seriously.
Reach a wide audience
According to statistics, around 75% of the global population doesn't speak English at all. And only a tiny part of the global population, 6% to be exact, consists of native English speakers.
So if you localize your website into multiple languages, you will reach a much wider audience and increase engagement for your brand.
Drive traffic to your website
If you make your website accessible for non-English native speakers, you will skyrocket your local traffic and increase conversions. By using localized keywords, you will improve your Google ranking and attract more local users to your website.
Build trust and increase sales
As it was mentioned above, customers prefer to read information about the product in their native languages. So if you localize your web content, overseas customers will be able to learn more about your products and your brand. It will make local shoppers trust your website, so they will not hesitate to place their orders.
Encourage engagement
Localization is key to high engagement. If you want your customers to engage with your content or participate in surveys, you should use a language they understand.
Be one step ahead of the competition
Not all companies have understood the importance of localization. And that's good news for you. If you be the first one who develops an effective localization strategy in your niche, you will get a competitive advantage. You will reach and engage your overseas buyers before your rivals do.
Five steps to succeed in localization
Now let's move from theory to practice and discuss what specific steps you should take to build an effective localization strategy.
Prepare your website for localization
You can't localize each and every piece of content manually, so it's important to build your website in the way it will be easy to localize.
If you don't have a website but want to create one, you should choose a localization-ready theme. The term "localization-ready" means that the theme supports multi languages, multi currencies, and other localization features.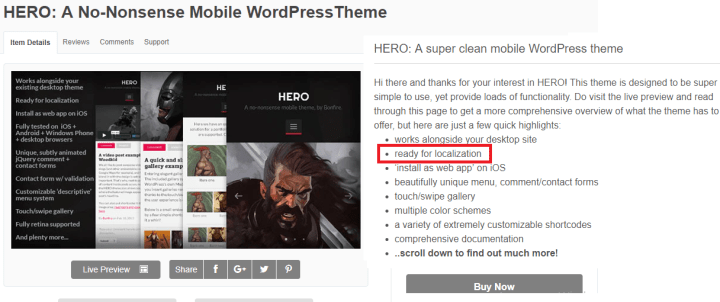 If you have a website already, you need to install a localization plugin. The most popular WordPress plugins are WPML, Polylang, and Weglot – feel free to pick any of them. Using the localization plugin, you will be able to easily translate pages, posts, custom types, taxonomy, menus, and even the theme's texts.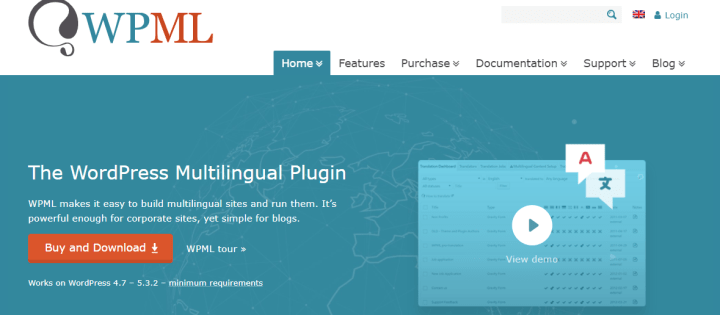 https://wpml.org/
Work with localization experts
Plugins will help you translate the basic elements of your website, but it's not enough. Machine translation can't replace human translators. To succeed in localization, you should work with localization experts.
You can find certified translator at TheWordPoint. Or, you can visit platforms like Upwork to hire freelance translators who understand your consumers' language, culture, and behaviors. Local experts know how to present your products to your customers, so you can be sure that they will help you drive sales.
Well, localization services are quite expensive. But you should understand that this is the only option to localize your content in the right way.
Language translation tools like Google Translate can translate some simple phrases 100% accurately. But they can't translate complex sentences, idioms, and rarely used words correctly. And you can't rely on language translation tools when creating your marketing materials.
Create easy-to-localize content
Now let's talk about how you should develop a content marketing strategy with localization in mind.
Have you heard about the KISS – keep it simple, stupid principle? When applied to content marketing, KISS states that content should be as simple as possible.
Wherever possible, you should avoid complexity: replace complex sentences with short ones, use the active voice instead of passive voice, etc. That simplicity will guarantee that every piece of content you create will be translated fast and accurately.
The trick is that if you produce easy-to-read content, you hit two birds with one stone. You improve your website SEO and engage your English-speaking customers. And also, you cut your localization expenses: if it takes translators less time and effort to localize your content, they charge you less money for the work done.
Think strategically
To build a localized marketing strategy means to adjust a global marketing strategy to peculiarities of local markets.
Let's say you want to wish "Happy New Year" to your customers and offer them a holiday discount. To run a successful marketing campaign, you should take into account the fact that not all people celebrate New Year's Day on January 1. For instance, in China and South Korea, people celebrate New Year's Day on January 25.
It means that you can't just write one marketing email, translate the text, and send it to all your global customers. You need to create a few versions of the "Happy New Year" email to target specific local markets.
Prioritize your content
It's worth mentioning that there is no need to localize all content. You should translate only those pieces of content that add value to a specific local audience.
Let's imagine that you sell cosmetics worldwide and you have just written a great article about the importance of using sunscreens. You should think twice before translating this article into this or that language.
For instance, you shouldn't localize your article into Icelandic and Finnish. Why? Because Iceland and Finland are cold countries and it's highly unlikely that local customers will want to buy your sunscreens.
Key takeaways
In the world of global eCommerce, localization is a must. Localization helps to reach and engage a wide audience, drive traffic to the website, and increase sales.
Big takeaways for boosting your marketing efforts:
● Prepare your website for localization: choose a localization-ready WordPress theme or install localization plugin
● Get professional help from localization experts. Ensure that every piece of content is localized correctly
● Create easy-to-localize content. It will help translators to localize your website faster and more accurately
● Think strategically. See localization as an integral part of your international marketing strategy.
● Prioritize your content. Don't waste your time and money on translating texts that do not add value to the local target audience.
If you follow the advice given, you will achieve fantastic results. With these takeaways, you'll be able to make localization work for your international business.