How to Get Started Writing Articles
Workable strategies for writers branching into article writing
Photo by author.
If you yearn for readers, get busy writing articles. Over 224 million people read more than 7000 American magazines each year. Despite the headshakers predicting their demise, U.S. newspapers command a circulation of over 28 million people. Newsletters, blogs, and online sites devour additional non-fiction work. Approaches to beginning your article writing effort vary, but here are tips to consider:
Begin where you are
Writing about what you love is fun and less stressful than struggling through uncharted territory. Knowing the lingo and backstory simplifies research. You can also tap colleagues and friends for interviews, dodging the need to cold-call strangers.
Maybe your aunt bakes scrumptious rhubarb pies. Interview Aunt Dottie as well as the farmer supplying her rhubarb. Research the cultural history of this strange pie. (I mean, what daredevil dreamed up baking sugared vegetables stalks into a dessert?) Add a couple copyright-free photos or drawings. You're all set with a charming article for the paper's lifestyle section. Save complex topics for later.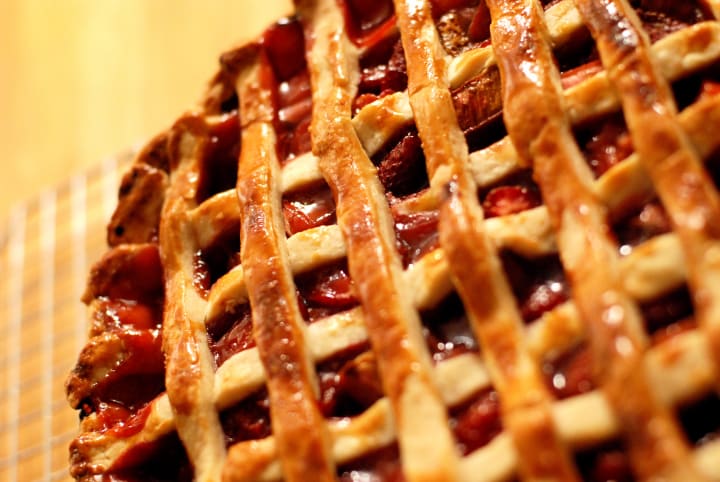 Hobbies, clubs, non-profits and faith organizations can all be mined for opportunities. Peruse the "About Us" sections and mastheads to ferret out information about becoming a contributor or to identify the editor or managing editor. Go right ahead. Email them your queries.
Start small and local
Initially, be willing to work for no or low pay. Concentrate on mastering submission processes, creating clean copy, and meeting deadlines.
Start off writing low word count pieces such as book reviews, trivia, updates, and news. They showcase your work with less risk attached than an 8000-word article would and help you quickly master the peculiarities of article writing.
Co-writing with an experienced writer offers another lower risk way to explore. The two of you divvy the work up. You get to see all the moving parts, from soup to nuts. A partner who can meet with you in person is optimal, but Skype and email will also suffice. Even if you only do the research or formatting, you can still be listed as a co-author and start gaining credibility.
Working close to home encourages face-to-face communication. When you land an assignment, ask to meet with the editor. Learn what the publishers want to accomplish. Ask what type of articles work well for them as well as what doesn't or what has been "done to death." A half-hour over lattes can save you hours of misguided effort.
Avoid premature entanglement
As you feel your way along the path of article writing, you will likely end up in unpredictable areas. You may start out penning political pieces, but wind up preferring to do historical items. Let things settle before committing to ongoing obligations. Take time to learn what type article best suits your interests.
To blog or not to blog
The internet is littered with the corpses of failed blogs — evidence of writers who thought they knew their niche and committed to a blog, only to go in another direction. Instead, get your blog writing need satisfied initially through guest blogging for other writers.
Ready to ramp up
Once you have had your work published a few times, forge ahead and think big. Don't get mired down and don't underestimate your ability. A voracious appetite for information exists today, waiting to be satiated. You can help. Time to move into the mainstream.
At this point, check out available publications. Writers Marketplace, a classic reference, exists in print, online and as an e-book. Submittable publicizes opportunities as do other websites such as Make A Living Writing. Pennwriters includes an annotated listing of opportunities in each newsletter. Local and regional Pennwriters groups are a helpful resource as well. Avoid the traps of low-pay content mills and bidding online for writing jobs.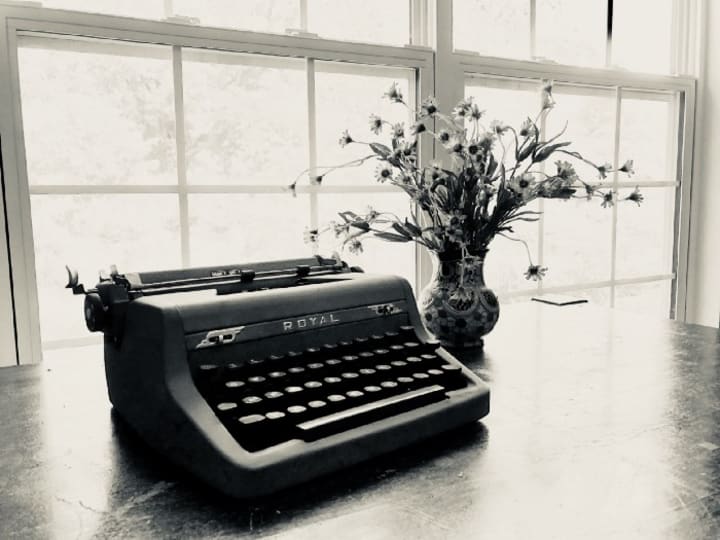 After identifying a potential publication, look for submission information on their website. Read it carefully. Look over the website to get a feel for the publication's purpose and style. Leaf through at least one issue — often available free online or as an inexpensive download. Or seek them at the library or bookstore. Never write for a publication you haven't read as you will be wasting your time as well as the editor's.
When pitching articles, check the publication schedule so you can tailor your suggestions to seasonal needs. Magazine submission dates may be months prior to publication dates. Factor in plenty of time to put your article together at a relaxed pace. A month or more is best.
Aim high
Article writing flourishes with positive work habits — strong interpersonal and communication skills with editors, staff, interviewees; being on time; and providing all requested information promptly and in the requested format.
By starting small, but not being afraid to think big, you'll be able to craft an enjoyable and productive article writing experience.
About the Creator
Diane Helentjaris uncovers the overlooked. Her latest book Diaspora is a poetry chapbook of the aftermath of immigration. www.dianehelentjaris.com
Reader insights
Be the first to share your insights about this piece.
Add your insights