How to Get a Canadian Provincial Nomination Certificate
Full Guide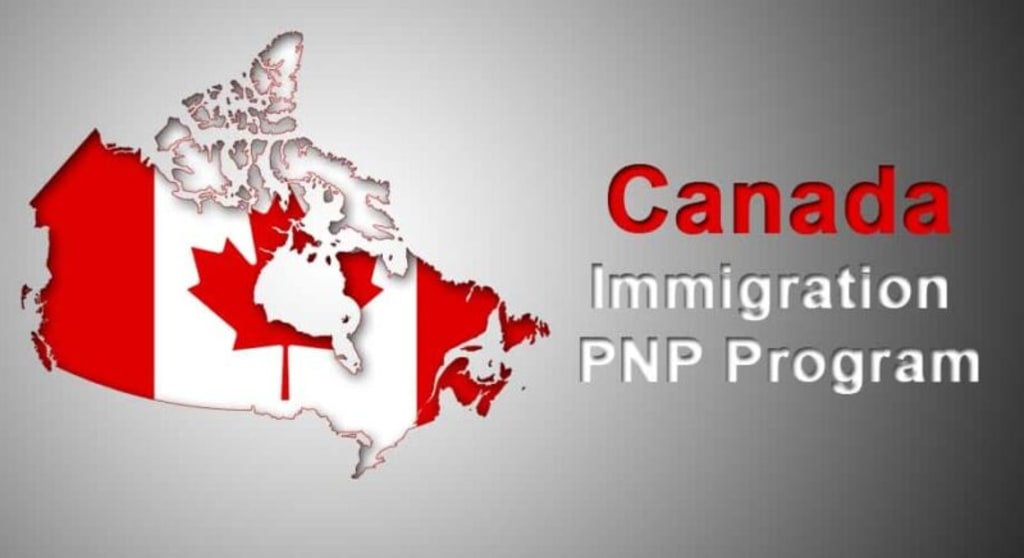 Canada is one of the most popular destinations for immigrants due to its immigrant-friendly policies, stable economy, natural heritage, and rich culture. In fact, recently Canada announced that it intends to invite around 1,450,000 new immigrants between 2023-25.
It's comprehensible that such a big target also discloses Canada's ongoing labor crunch but, nevertheless, it's a piece of great news for those who want to become part of this beautiful country.
With the help of Provincial Nominee Programs (PNP), such as the PNP Saskatchewan, Canadian territories and provinces can nominate people who desire to immigrate to Canada and settle in a certain region.
What is a Provincial Nominee Program (PNP)?
PNPs, also known as provincial nominee programs, are a popular option if you're interested in living in a specific Canadian province or territory. According to the standards set by the provincial government, a PNP enables a province to nominate an eligible skilled worker for immigration to their province.
PNPs are the fastest-growing pathway for people who wish to live and settle in Canada as permanent residents.
Candidates who do not meet the requirements for Canada's express entry program should take this method into consideration. The creation of an express entry Canada immigration profile is a must for applying to PNP programs that are linked to Express Entry since some PNP programs are tied to Express Entry.
How do Provincial Nominee Programs (PNPs) work?
Every province and territory in Canada has its own PNP that is tailored to its own economic and demographic requirements. Applicants can either file for PNP through Express Entry or through the Non-Express Entry system.
Successful candidates receive a provincial nomination certification, which they can use to submit a permanent residency application to Immigration, Refugees, and Citizenship Canada (IRCC).
Non-Express Entry stream:
A candidate must use a paper-based process to submit their application. The applicants must be nominated by the provincial or territorial authorities.
To make sure the candidate meets the eligibility criteria, the Immigration, Refugees and Citizenship Canada (IRCC) conducts the examination. The candidate will be granted permanent residency in Canada if they meet the requirements.
Nominating under an Express Entry stream:
A territorial or provincial government evaluates the application of the candidate. The candidate is nominated if they satisfy the qualifications. The candidate must also meet the minimum requirements in relation to Express Entry.
Receiving a Provincial Nomination Certification
Upon successful submission of your application, you should be patient about the outcome. Most provinces take up to six months before invitations.
Some take only a few weeks of processing time. It is wise to work with a professional immigration advisor if you're doing it for the first time (most like you do).
The typical government processing period for applications tied to Express Entry is still six months. Successful candidates receive a provincial nomination certification, which they can use to submit a permanent residency application to Immigration, Refugees, and Citizenship Canada (IRCC).
Why choose PNP for Canada Immigration?
PNP was initially established to help the local provinces and territories in integrating immigrants who fill their labor shortages. But as of late, the PNP has emerged as the immigration route leading to the most rapid growth. In the last decade, we've seen thousands of people immigrating to Canada through PNPs.
If a candidate is applying for a Permanent Resident visa through Provincial Nominee Program, they can get advantages like an additional 600 CRS score to their profile and are qualified to apply for a Permanent Resident visa directly through IRCC.
Do you want to immigrate to Canada?
The human development index, employment rate, and infrastructure make Canada an appealing destination for people across the world. The country also has a good, progressive society. If you're also looking to immigrate to Canada and don't know where to start, you should work with licensed immigration consultants for Canada.
They have the right knowledge and expertise to guide you and help you through the process. It's quite complicated if you've decided to apply for PNP alone. Professional assistance will make it easy and prevent potential errors in the application. CW Immigration is helping people realize their dreams and fulfill them with the best immigration and visa services.
Reader insights
Be the first to share your insights about this piece.
Add your insights