How to find the perfect garment manufacturer for your Business
Are you an entrepreneur who has just started a clothing business? Are you confused about whether to get in touch with a supplier or a clothing manufacturer?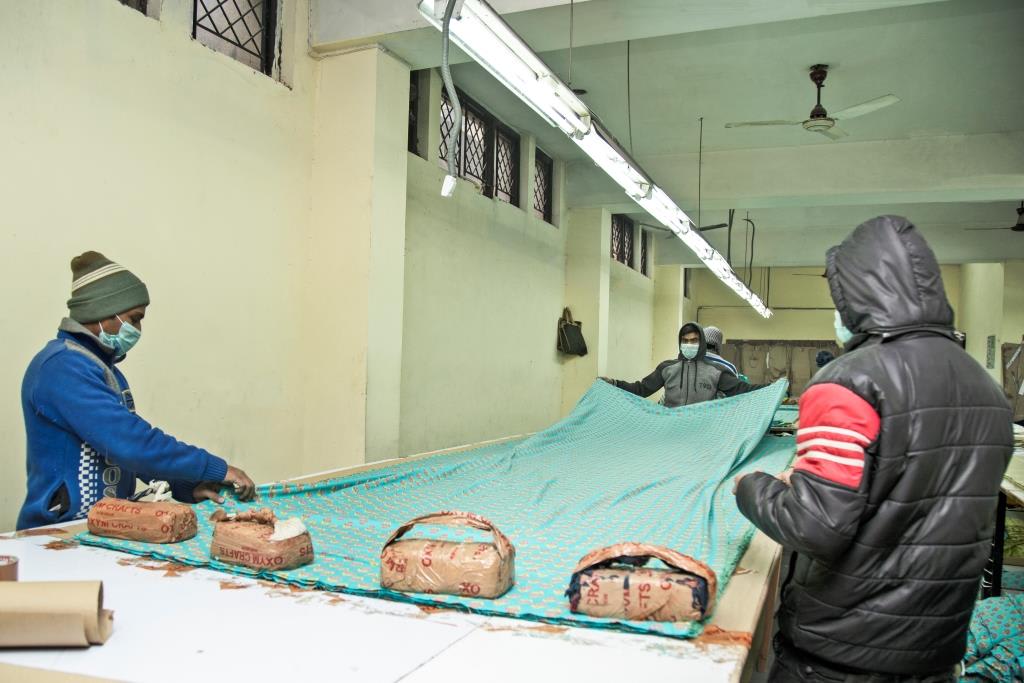 Are you an entrepreneur who has just started a clothing business? Are you confused about whether to get in touch with a supplier or a clothing manufacturer? Will there be small order clothing manufacturers available in India? If these are your thoughts /questions, you're in the right place!
Let's look into the things you need to ask & explore.
Do you need a clothing manufacturer?
The first question should be whether you need a clothing manufacturer or an Exporter in India. A supplier is someone who supplies you with ready-made clothes and here, you don't need to think much. Whereas dealing with a manufacturer is pretty much direct communication with the person creating the garment so you can communicate all your needs and requirements and even custom design them.
When to look for a garment manufacturer?
If your clothing business needs are custom based and you wish to create garments that are specific or unique in nature and that took on a large scale, then it's time to get in touch with the best garment manufacturers in India. You can connect with domestic or international manufacturers.
Get in touch with domestic garment manufacturers.
Many local manufacturers provide a variety of fabrics and manufacturing services to their customers. These domestic garment manufacturers are a great option for you, especially as India is one of the leading clothing manufacturers and has a higher fabric and material availability. Also, Oxym Crafts Pvt Ltd in India provides these services at a much cheaper rate than the other countries. While exploring, you can also visit a few garment factories in India. You also save much higher in shipping charges as compared to importing garments from foreign lands.
Get in touch with international manufacturers/ manufacturers from abroad.
Some manufacturers (country-wise) specialise in garments made from specific fabric and when a country is good at producing a fabric, they might also manufacture garments made of these fabrics easily with less expense. Thus, making is comparatively cheaper for you (of course, not considering the shipping cost here). In these times when the world is a global village, you can also ask for samples from foreign manufacturers before buying in bulk. For example, if someone's from Europe and knows they can get a better rate for manufacturing garments here, then they can get in touch with clothing exporters in India.
Online search & network
Know your needs and search accordingly. Look for a list of b2b clothing suppliers in India or any other place, and if you want to be city-specific, for example, you can also look for a list of garment export houses in Mumbai. If your garments are cotton centric, then look for manufacturers who specialise in that or the ones who can give you the best quality at the most reasonable price. Connect with us on Facebook, Instagram, LinkedIn and Justdial etc. and try samples directly.
In the end, we can say give enough time and effort to do your research, as it opens the best option to explore more and more options and at the same time be very specific about your needs.
Oxym Crafts Private Limited is the perfect garment manufacturer for your Business. Also, we deal in manufacturing the same kind of apparel for the Indian Textile Giant Brands like Reliance Trend, BIBA, Westside etc.
For more information, follow us on our Social Media and Keep coming back for some exciting updates.
https://oxymcrafts.com/
Contact Details: +91 9811412116
Reader insights
Be the first to share your insights about this piece.
Add your insights