5 Key Factors to Finding the Right Clothing Factory for your Brand
As an up-and-coming clothing brand, navigating the world of clothing factories can be both tedious and confusing.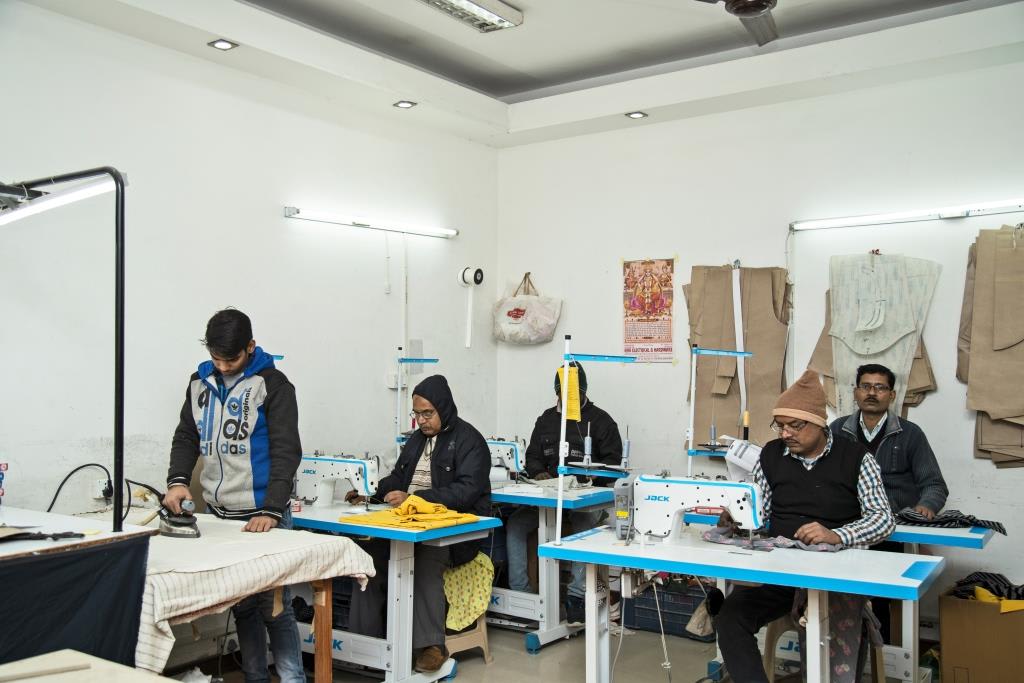 As an up-and-coming clothing brand, navigating the world of clothing factories can be both tedious and confusing. However, as a brand willing to create an impact in a country where the sensibilities of fashion are both diverse and refined, it is very important that you choose the right Indian clothing manufacturer to suit your brand image.
Technically speaking, you must have a few preliminary factors in mind before making a decision. You should have a clear picture of parameters like how much quantity you need to manufacture, what garments you want to make and how much you may need to scale. Once you have definite numbers for these, here are the five factors that you should keep in mind when choosing a Clothing Manufacturer in India.
Factory Ethics: Before you delve into the numbers, it is very important that you know the values of the manufacturer you will be dealing with. Shoppers nowadays prefer buying from brands that promote sustainability, transparency of manufacturing, and ethical labour practices. Consequently, when choosing a Garment Factory in India, you must ensure that they share these values. For ensuring sustainability, look for any 'green' certificates that the factory may hold. Other than that, inquire about their sources of fabric, labour standards, and levels of waste/emissions that their work Causes.
Minimum Order Quantities (MOQ): Most Indian garment factories will have a minimum order
quantity that you need to meet. Ensure that this quantity is in line with your projected sales as this will also dictate what price your clothes will be sold at. For different garments, the MOQ will be different for every factory.
Specialized Manufacturers: A manufacturer that specializes in the kind of garment you want to make will be greatly beneficial for you logistically and quality-wise. It also means that they will be experienced with the needs and wants of brands in your niche, meaning they can scale efficiently as your brand grows. Most importantly, however, they will have specialized equipment and skilled workers who can consistently churn out a high-quality product.
Quality of Work: Before committing to a manufacturer, ask for work samples specifically in the fabric and of the kind of designs you want to be made. Look closely at the quality of stitching, finesse of embellishments, and their work around key areas such as sleeves, collars, and seams.
Export-Ready Garments: Readymade Garments Export from India is a major source of income for clothing manufacturers based in our country. If you plan on marketing your brand overseas,
especially in Western markets, look for manufacturers who are attuned to the sensibilities and
timelines that they need to work with.
So, these are five general pointers that you need to keep in mind when choosing the right Garment Factory in India for your needs. There may be other niche factors that you need to consider depending on the kind of clothes you want to manufacture, but these points are a solid start for any brand dipping its toes into this space for the first time.
You can find all of the above great quality products from the best readymade garment manufacturers in India. Also, Oxym Crafts Private Limited deal in manufacturing the same kind of apparel for the Indian Textile Giant Brands like Reliance Trend, BIBA, Westside etc.
For more information, follow us on our Social Media and Keep coming back for some exciting
updates.
https://oxymcrafts.com
https://www.instagram.com/oxymcrafts
Reader insights
Be the first to share your insights about this piece.
Add your insights