How to Exponentially Maximize Your Vocal.media Income
Repost and link. Rinse, dry, repeat.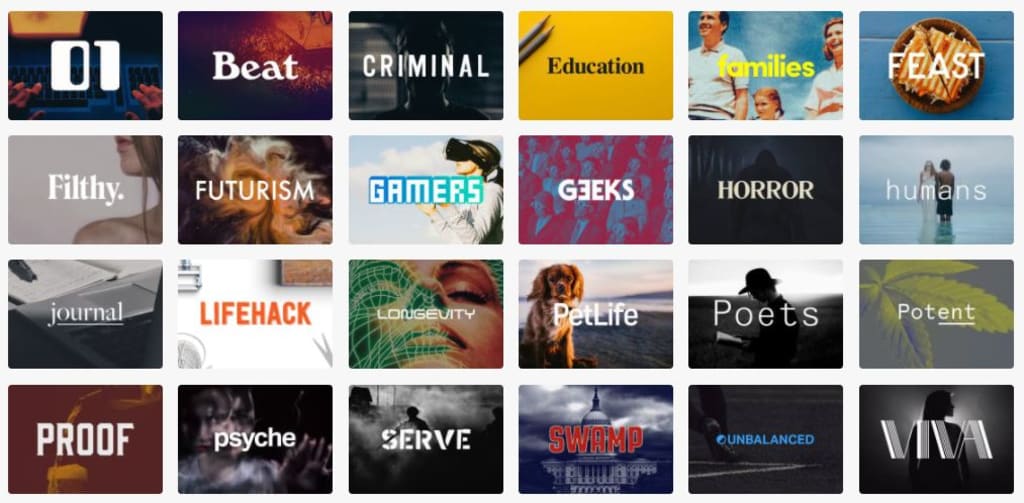 Let me be honest here.
I joined Vocal.media back in December of 2017. I wrote several articles over a period of three months during rehab from knee surgery. I am a writer-producer by profession. However, I could not focus on my more business-related creativity and so I experimented writing content for this website.
Once the knee was healed, work resumed and I forgot all about Vocal.
A few weeks ago, I received an email from a friend. He asked me, "Wasn't Vocal Media the site you were writing for when you had your surgery?" I told him it was. "How much did you make?"
I had no idea. It was nearly 9 months since I checked.
So... I did exactly that. I visited the page and looked at my numbers.
One of my articles, "The 10 Greatest Comic Book Stories of All Time," had nearly 9500 hits. I was stunned. I, of course, didn't make a fortune on the story—$35 or thereabouts—but I literally had left it dormant for the better part of the year.
I had an idea. Let me post the story to my Facebook, I thought. Today, as I write this, is December 14, 2018. I checked the site on December 4. The story has now attained, at the time of this writing, 10,043 hits.
An increase of over 550 hits in 10 days.
I checked back at the stories I had written. There were over 20 of them, with varying degrees of success. I posted them on Facebook and Twitter.
Exponential increases.
I started writing again, and posted another 10 or so articles over the last week. I began reposting on Medium and Reddit.
More surprises. I wrote an article about WWE's failing television ratings (5 Reasons Why the WWE's Domestic Television Ratings Have Taken a Nosedive). My wife and I go to a play. Before the play began—before I shared with Medium and Reddit—the article had 5 hits. I checked again four hours later when I returned home.
Nearly 100 more hits in four hours.
I did the math. Now, again, no one is ever going to get rich writing here. But there is certainly a very simple method to exponentially increase those numbers.
We'll call it, for the purpose of this article, "Social Maximization":
Build up your social media daily. Linkedin, Facebook, Twitter, Instagram, Reddit, Medium. Join groups. Post for attention and followers.
Post your new story here.
Share that story with all of the above social media accounts. Make sure, in the case of Medium, you "import" the article, as anyone who clicks will be led to this page.
Find any other outlets that accept articles, and share there too. Make sure, in all cases, you are linking back here.
"Re-fashion" and/or expand old Facebook posts as new articles for Vocal.
Do all of the above, watch your numbers, and write more articles.
Vocal is a tremendous site that can earn you a nice passive income monthly. You will still have to write, but as you do—if you follow the above simple directions—you can also earn from those older articles while you do so.
And also while you sleep.
P.S. As a last specific example, right now—with the month not yet half over—I am already 30 percent above in my hits and income than my numbers from the entire month of November. Just by following the above techniques...