How to Eliminate Safety Concerns in the Manufacturing Industry
#Tips #Manufacturing #Industry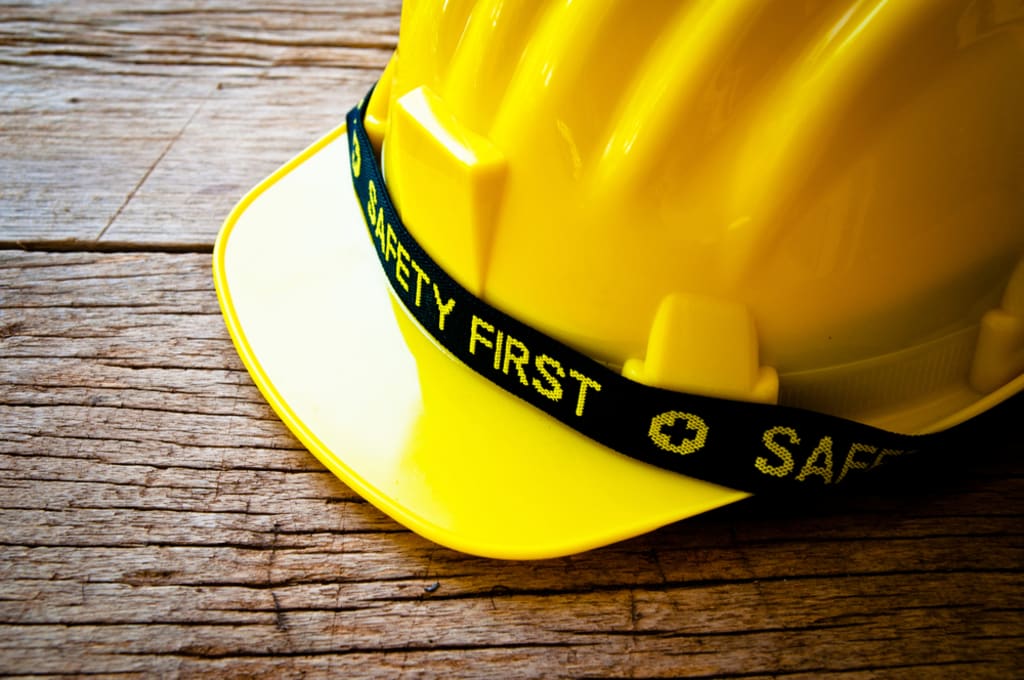 Workers in manufacturing industry risk their health and sometimes even life every time they step into the workplace. Even though there's an entire science behind workplace safety and injury prevention in factories, accidents still happen daily, costing workers their health and employers their money. So, if you want to improve the safety of the working conditions in your company, here are the most important things you should pay attention to.
Organize Trainings
Your machines and equipment can be in the best possible condition, but it won't matter if your employees don't know how to handle them. Every employee should undergo regular training on all machines and tools they might come in contact with. Once the facility replaces the machine, the training should be repeated. Also, it's smart to send your workers to safety training programs and seminars in order to keep them up-to-date with the current safety practices. The training should teach them how to recognize the symptoms of chemical poisoning and gas exposure, and when and how to evacuate the building.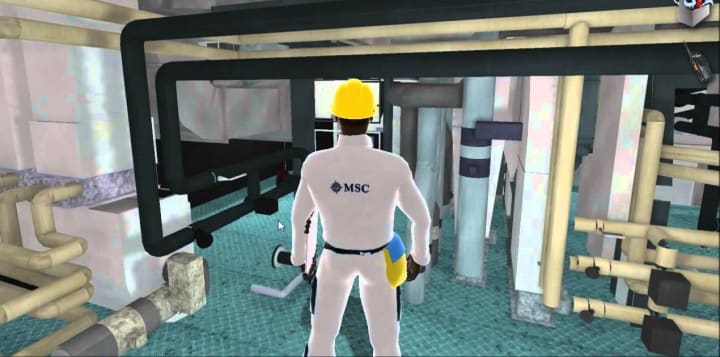 Teach First Aid to Your Workers


If there's an emergency, it's crucial to have first aid training as well as quick and easy access to medical equipment. There should be first aid stations all over your facility, and they should include both general first aid kits and kits specific to your workplace. Stations should be well marked and easily identified. Also, all workers should undergo minimal first aid training. However, sometimes it's necessary to have employees who are trained in first aid more extensively and know how to do a confined-space rescue.
Prevent Slips, Trips, and Falls


Slips, trips, and falls are the second most common cause of injury in the workplace. They are usually caused by clutter and spills, so every day should start and end with a clean and tidy facility. Workers also need to have clean walking routes and workstations so they can move around the facility safely and have enough elbow room to operate their tasks.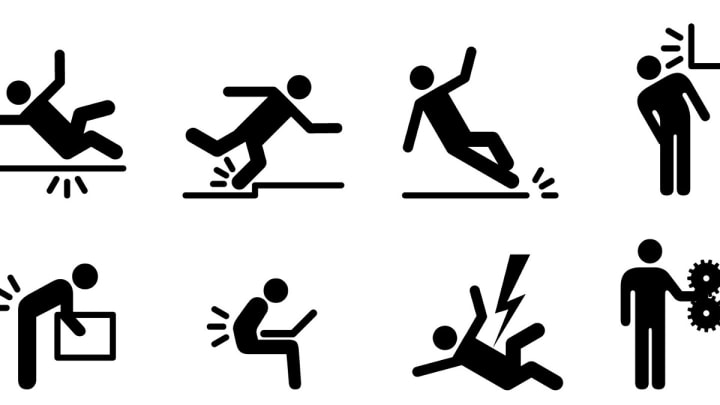 Avoid Roadway Accidents
Workers who handle heavy machinery are exposed to a whole new set of hazards. And even though their behavior around machinery is very important in order to stay safe, they also need to be provided with protective clothing, eye and ear protection, gloves, and work boots. All communication with workers who operate forklifts and other vehicles should be discouraged during driving. There should also be separate roadways for vehicles and pedestrians.
Prevent Electrical Accidents
Even though the manufacturing industry isn't directly connected to electrical work, every manufacturing facility is also in risk of electrical accidents. Some accidents are caused by improperly installed equipment, some by exposed wires or exposed electrical panels. There's also a possibility of electrical shock when spills happen near the exposed wires. So, no matter what your facility produces, there's always a danger of fire. That's why all walls should be stripped of wallpaper and flammable paint, and the building and electrical wires should be properly insulated. Concrete is your safest option when it comes to walls and floors.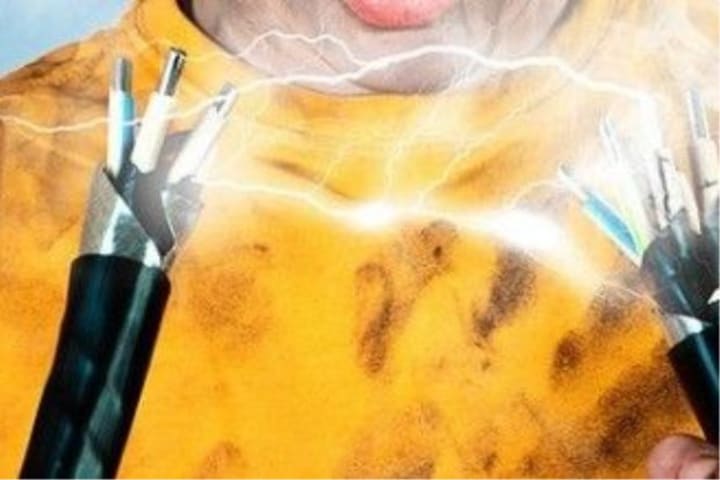 Floor Protection
To prevent both accidents and fires, floors should be made of pure concrete and covered with industrial epoxy flooring solutions that protect the floors from heavy traffic, chemical and oil spills, and corrosion. Floors can also be modified to include an anti-slip coat that further improves safety.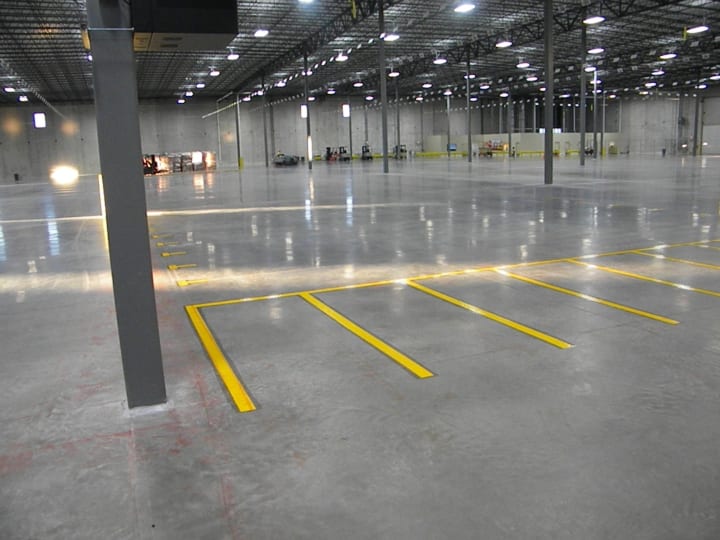 Organize Meetings and Create Milestones
There should be meetings organized regularly to promote safety and training, and not attending should be penalized. These meetings should be something your workers are looking forward to, so make them interesting and educational. Also, set some company goals and every time you meet the milestone, there should be a celebration and some motivational awards.
Always teach your workers the importance of workplace safety, and train them to recognize hazardous behaviors and situations. Workplace safety should become second-nature for you and your employees if you want to run a successful and efficient business.
industry
Carolin Petterson is a businesswoman and content marketer with years of experience under her belt. She has had the opportunity to contribute to a number of popular business and marketing websites.
Receive stories by Carolin Petterson in

your feed
Nobody wants to be considered a sheep today. With billions of people it's harder and harder to be original and come up with new things to get ahead of the pack. We all want to get ahead, but somehow we feel like we're just following people. It's the game of life. We can't just be complacent and let life fly by.

After decades of only having three channels at our disposal, the 1980s introduced us to the miracle known as cable. Networks such as HBO and CNN–for those willing to pay the price–were welcomed additions to many homes. If you weren't one of the lucky beneficiaries of these cable services, you always knew which neighbor was and you would count on their hospitality to watch your shows. That there was a treasure trove of entertainment sitting right in your living room was a novel and exciting concept, and the breadth of programming has only continued to multiply in the decades since.

Here's why you may want to join a writer's group. Working with other writers can really help! Being an author is a solitary business. No matter how you do it, the job involves spending hours on your own getting the words down on the page. A writer's group can make a huge difference. An activity which can be very isolating actually introduces you to other people with the same interests and problems. But not everyone really benefits from membership. There are ways in which it can stifle your creativity and kill your ambition. It takes a little care to avoid this.

It's 2018. YouTube has had a massive inflation of content creators. You see all these YouTubers going on vacations and enjoying a life of freedom and adventure. You want to be a part of that but have no idea where to start. That's fantastic. You recognize where you are and where you want to be. What steps do you have to take to get there? What tips do you need to get some success? Those are the real questions that you need to answer before you go all in on a YouTube channel. I personally have been doing research on this as I want to become a YouTuber myself. In this article, I'm going to share with you some tips I have learned from studying YouTube channels and listening to creators tell me what they went through to get to where they are now. I'll start with three big things that have helped me prepare to be in the trenches with YouTube.

Hey everybody! My name is Asijá, and I am a NYC teacher, podcast host, and lifestyle blogger. If you're reading this, you're probably doing the exact same thing I am-- sitting at home, quarantined, as a result of COVID-19. Ugh, it sad that this situation has become a global crisis that has cause so much harm to so many people. With that said, I hope that all of you are remaining safe and well, and that your are surrounded by all of your loved ones.