How to Build a Strong Online Presence
And Why It Is Important!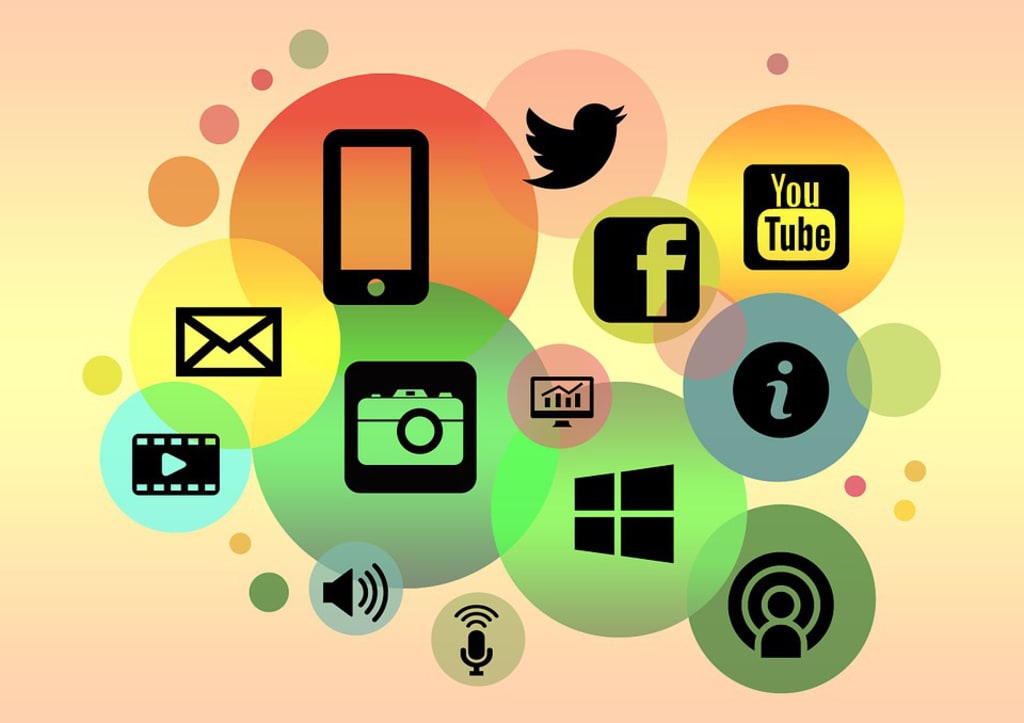 It is now more important than ever to, as a company, have an online presence. Not being online can have detrimental effects for your company as a lot more people are turning to the internet to purchase goods and services, look into what businesses to use and for entertainment purposes. Having a strong online presence could benefit your business in so many ways and ensure the success of your company. In this article, we look at how you can increase your online presence to help get your brand recognised and improve your ROI.
Website
If your company doesn't have a website, it is essential that you create one as it can have detrimental effects for your company, as these days many people are going online to find businesses and buy goods and services, so you don't want to be behind. There are many CMS platforms online that can help you create yours easily and quickly, but if you want a great website, you might want to think about hiring a web development company that can help you create a brilliant website that suits you and your business. Websites expand who your customers and target audience can be with the help of home delivery. Selling your goods online means more people will be able to buy from you, as they won't need to visit an actual store. Many people go to websites in order to get an opinion on how good they think the company is. If a company doesn't have a website, people may believe it isn't trustworthy or worth going to, same if the website is poorly made and too basic. Having a website can also greatly improve customer service, as customers are able to get information from your page, find out how to contact you and in some cases, ask questions and give feedback easily and quickly, which can improve your customer relationships and satisfaction.
Social Media
Social media is a relatively new concept, but has already had a major impact as most people now use at least one social media site. It is increasingly being used by companies to advertise their company, as it is cheap and easy to use. Using social media and posting regularly gives you more of a chance to gain followers and turn these into potential customers. This makes it a great free tool to advertise your company and allow for more people to see your posts about new products, events or services. Using social media is a great way to increase your brand awareness and drive in more business for your website. Most social media platforms also offer paid advertisements, which allow you to get your posts seen by a particular demographic, which can ensure that you will be seen by people who may have an interest in your company. Many people use social media in order to check that a business is legit and trustworthy, as well as letting them get a feel for the company and see the personality of the brand. If you don't have a social media presence this can hinder your success, as many people will not use a company unless they have some sort of online existence. Social media is now allowing companies to manage some of their customer service quickly and easily, with people being able to post questions or direct message the company, which is often a lot easier and quicker for them than sending an email or calling, leading to higher customer satisfaction. Social media also gives you the opportunity to offer discounts and events exclusively to the users that follow you, giving people an incentive to follow you and be more satisfied with your company, helping you have a positive connection with your customers. Interacting with your followers and customers regularly allows you to form relationships with them and will increase customer satisfaction and loyalty.
Blog
Having a company blog is very beneficial for businesses for many reasons. Blogs are very good at bringing new traffic to your website, which can generate more leads for your business. As you are posting articles that relate to your business, it will draw people in who are already interested in what your company offers. Blogs are also great for SEO, as you are regularly creating high quality content that search engines love. It also lets you rank higher for related long-tail searches, which you wouldn't usually get without having a blog. By bringing in these people that are doing long-tail searches that are more specific to your business, there is a much higher chance to convert them into customers, as you know they are already interested in what you offer. Writing compelling and engaging content that relates to your business can be a great way to get people interested in your company and appeal to both those who are already interested, but also those who didn't know about your company or products, potentially turning them into customers. Blogs are very shareable content, especially on social media, which can create a much larger audience seeing your content, increasing brand awareness greatly and drawing in more customers. It is often hard to keep previous customers interested in re-visiting your website and becoming repeat customers. Having a blog creates a reason for people to keep regularly visiting and makes your website a destination that people come to for recreation, as well as to view and use your company.