How to Become an Influencer and Model
What Does It Really Take?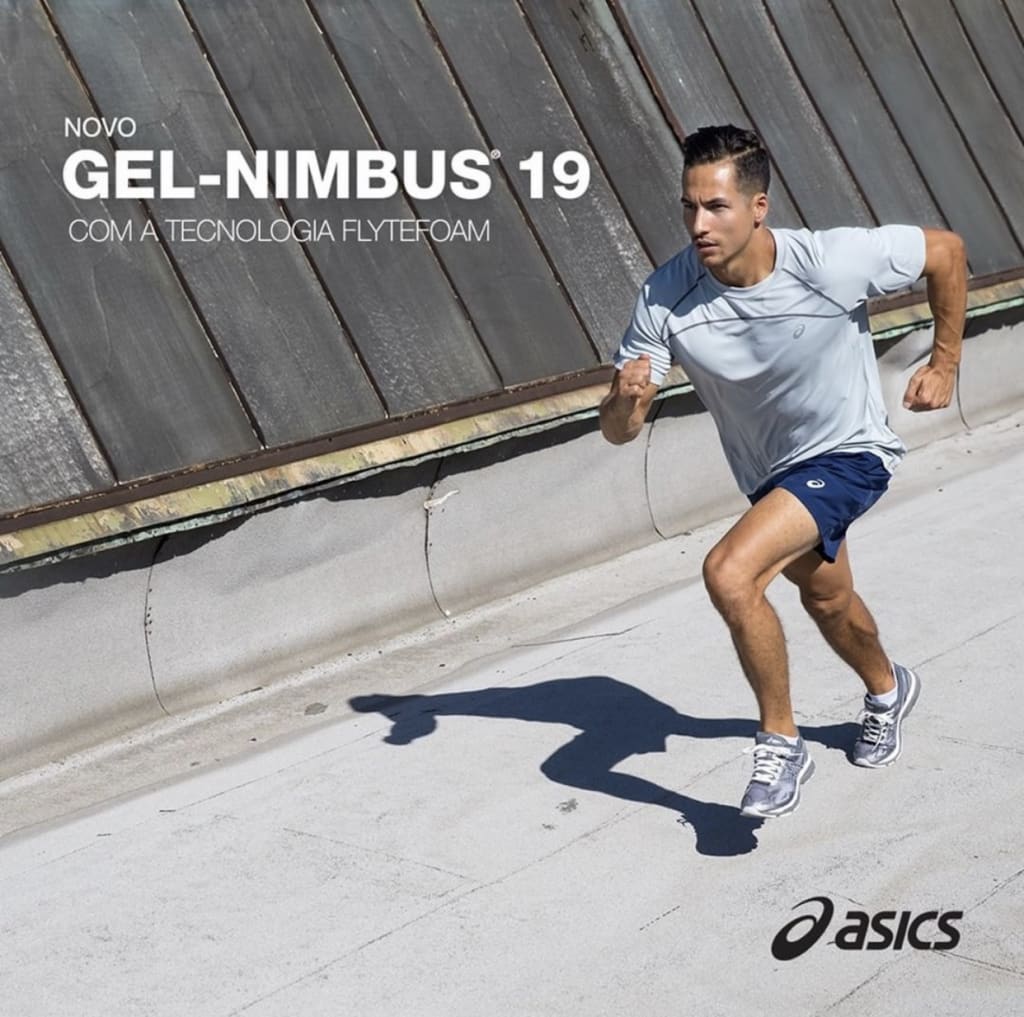 My First Modeling Job with Asics
So how did you become an influencer and model? I feel like this is one of the most asked questions. To be honest, the answer is always changing as things evolve. Every influencer and model should have a different story. In this article, I will tell you mine. Hopefully throughout my story, you will find helpful tips and ideas that may better guide you through your own journey.
As a kid, I really had no clue where my life was going. I grew up in Pasadena, CA. I attended smaller catholic schools and the only thing I really ever had a grasp on, I felt, was basketball. That was my passion since I was five years old. My dad always thought I should become a lawyer because I was really good at arguing with him. I agreed. Maybe that was the only thing we agreed on. I did not love to read, so I thought that becoming a lawyer was not for me. My older sister was a model when she was younger, so I remember her mentioning that to me. I was very shy and did not have the confidence to even consider modeling. And well, the term influencer did not exist yet. So to be honest, I never thought I would be either one.
After attending college at CSUN and getting my bachelor's in kinesiology, I still had no clue what my future career was going to look like. I knew I enjoyed health and fitness, but I had tried personal training at a gym, working at a chiropractic clinic, practicing deep tissue massage therapy, and many other things that I never really fell in love with. One thing I do remember was that I was determined to find something that I was passionate and wanted to stick with long term. I did not want to settle.
Looking back, I can say that some of the hardest times in my life became turning points for me, and I now see them as crucial times that really helped me get to where I am today. The first hardships were dealing with knee injuries. I have had three reconstructive knee surgeries. The first one was my senior year of high school, which was devastating to me at the time. The third ACL tear was right after I graduated college. This forced me to really pause and take a moment to take a step back and assess my life. During this time, I got introduced to personal development. Being introduced to books, speakers, audios, and eventually attending events really changed my life.
As I started to realize that becoming an NBA player or professional athlete was probably no longer a possibility, I started to think about other options. I wanted to love what I did and also make a difference for people. My first tip for anyone wanting to become a model, influencer, or any profession really, is to be clear on why you want that. The reason why this is so important is because you can make money doing many things. For some reason, I think people have a misinterpretation about influencers and models; that all of them earn a lot of money and have the best life ever. While that may be true for some, I would say the vast majority are not. So before you dive in or really get after it, make sure you go into it with the right intentions.
The reason why becoming a model and influencer worked for me, was because I was very clear on who I was before any of that came into my life. I believe that self-awareness is necessary before you dive into a career or make any decisions, really. If we don't know who we are and why we are here, we can become disassociated. It's like having to put on a certain persona at work just to be liked or to put on a good show, and then when you leave and come home, you are a totally different person. I think short term this may serve you, but over time it will drain you, and you will start to really think about why you do what you do and what needs to change.
Another reason why it is so important to work on yourself is because throughout that process is, when you will really start to gain the confidence and perspective on what it takes to become a successful model, influencer, entrepreneur, etc. I started working on my mind, body, and spirit. I took on my health at a different level. I decided to move to Culver City, which was a totally different vibe than what I was used to. It was a much bigger city. As I became more confident, I made it a goal every day to meet at least five new strangers. This could be at the gym, the grocery store, meet ups, networking events, etc. I built up my contact list over the past seven years to over 6,000 people. No matter what business you want to be successful in, this is crucial. I cannot tell you how many times over the years, that through random conversations and networking intentionally, would lead to many things I have and do today. So, get out there and build some new relationships. A book I recommend to everyone is How to Win Friends and Influence People by Dale Carnegie. This will definitely give you helpful tips on how to make meaningful connections.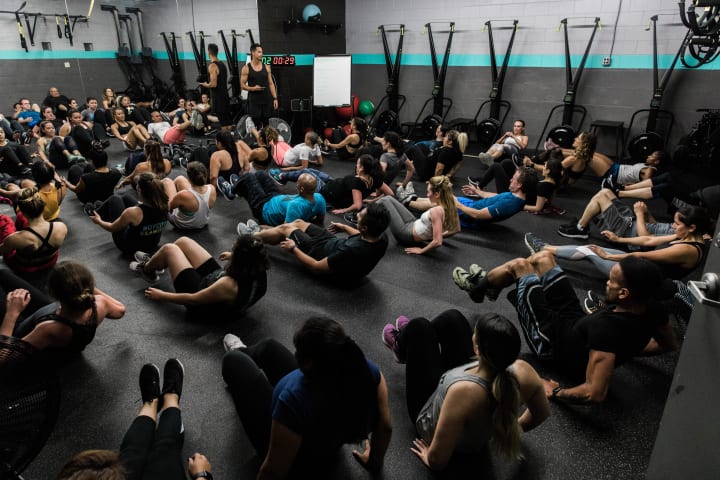 After creating so many connections over the years and building a succesful health coaching business, I felt like I had become somewhat influential in my community. I finally started to become more intrigued with modeling in 2015. I had just turned 25 years old. The main reason was because I was curious about the industry, and let's be real, making some extra cash never hurts. I also thought I could make a difference in the industry. I could help use it as another platform to help people live a healthier lifestyle. I ended up sending out the few photos I had to a couple agencies. I met with an agency, Otto Models, who I am still with today. I was pretty thrilled to say the least. I was also very nervous, but went to a couple castings and then somehow booked my first job with Asics. With time, I became more comortable with being in front of a camera. I started doing test shoots more often. I also wanted to work on my facial expressions. Another tip I can offer would be to practice different expressions in front of a mirror, record yourself on video, and pay attention to details. Booking test shoots with local photographers would not hurt either. Find Facebook groups with different people in the industry such as LA Models, MUA, Photgraphers. Find people to connect with. Look up hashtags for people in your area to collaborate with.
After you get more comfortable, you will start to understand which niche you fit into. For me, it was mostly fitness and lifestyle. I was already in the health and fitness industry, so it made sense. Plus, I was under 6 feet tall so runway really wasn't an option for me. After I started modeling, my Instagram started gaining more traction with having higher quality images to share. I then started getting a little more attention on social media. I thought that I could grow my audience and become more of a social media influencer as well.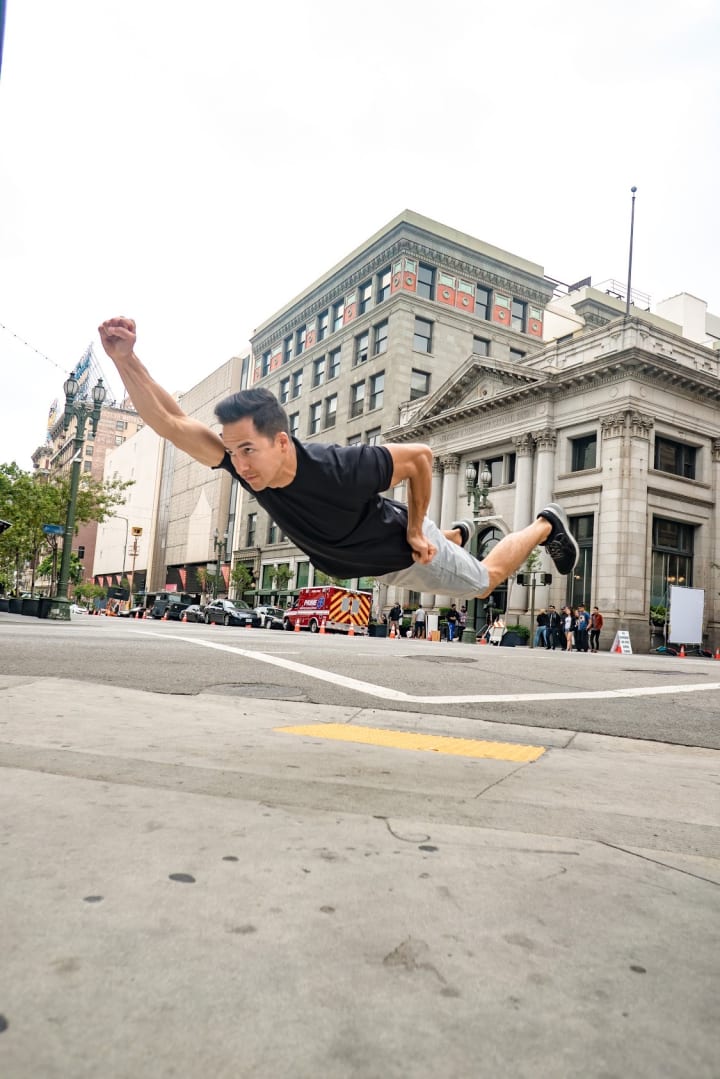 One of the first things I remember asking myself was, "What will make me stand out?" I thought that I could create cool photos like this one to really catch peoples' eyes. I am really into calisthenics so I try to do different movements that incorporate products. In this photo above, I am wearing a high-end athleisure brand. I would start by asking the same question to yourself. What makes me unique? What are my strengths? What am I passionate about? How can I make myself and the brand attractive and marketable? Even if it is a smaller niche, you can start by vlogging and documenting your journey on the way to becoming an influencer, as you grow and figure things out as well. It will also give you practice on camera.
Then, you will need to decide which platforms you want to really grow on and where you can get the most traction. Don't spread yourself too thin. Think about how you can create one piece of content and make a slightly different version for another platform. For example, creating a vlog for a trip you went on and putting it on youtube. Using that same footage, cut it down to something smaller and match it to a song on TikTok.
I think one of the most important things no matter what you are trying to do, is to collaborate. Connect with other influencers or people that may relate to your niche. If you are just starting out, you may need to think about what you are offering someone with a bigger following. Maybe you have a friend that is a videographer and is willing to film you both doing a workout together. How can I provide value?
The last thing I would recommend is to really take the time to research what has people's attention right now. How can you use that within your brand or content? Constantly check in with your audience. Make sure you engage in the comments and messages. Show love and support to your followers and people outside of your network. Take time to reach out, like and comment on people's photos.
This has been years of work and continues to be a lot of work. You get to have a strong mindset and work ethic. You will be shut down many times and you cannot take anything personally. This business can be very cut throat. This is why I am very direct with people who want to get into the industry. Make sure you know who you are and why you are here. No one gets to tell you otherwise. You got this!
Follow me on Instagram! DM me if you have any questions @Blainestrong
workflow
Yes, Strong is my real last name. I grew up in Pasadena, CA. I was always into sports and anything that challenged me. My passion is helping others find their power and seeing their potential.
www.instagram.com/blainestrong
Receive stories by Blaine Strong in

your feed