How To Be A Travel Blogger In 30 Days?
Ways to Become a Successful Travel Blogger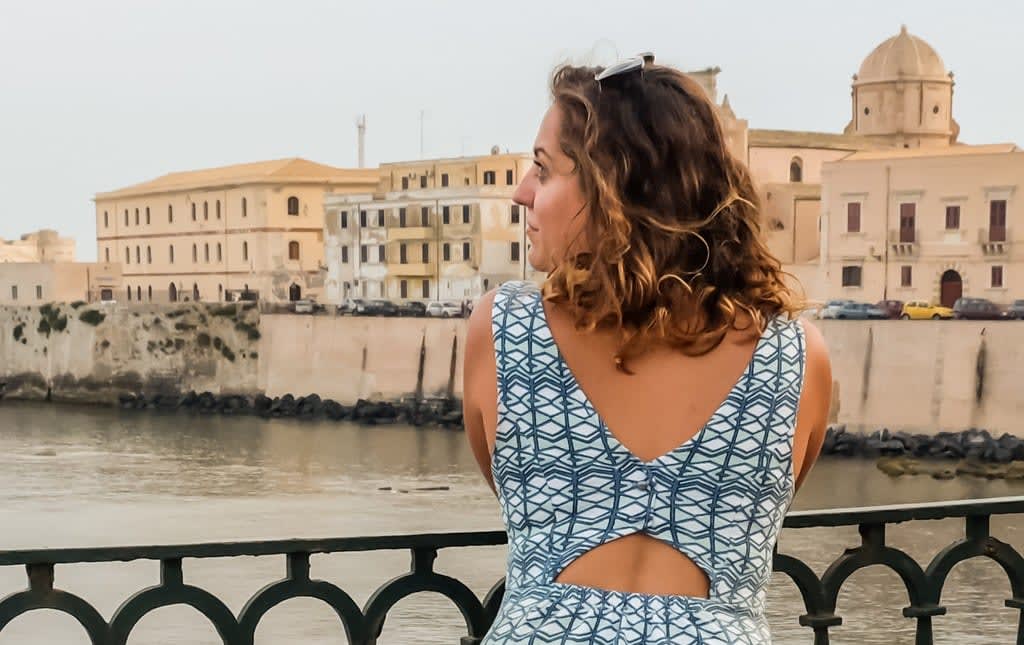 The world of travel is becoming increasingly influential and rewarding. Earlier, travel meant going to a particular destination on holidays, away from the bustling cities, school or work life, relaxing the mind and body. However, travel has come to mean so much more now. Travel is not only a medium to relax now, in fact it's the complete opposite especially for travel bloggers. Travel bloggers visit different places, experience the culture, and then instead of unwinding at the end of the day, they come back to their lodges and upload videos, photos and content related to their day.
That being said, it's not that travel bloggers don't enjoy their trips. As a matter of fact, it is their passion for travel that makes them put in their all after a long tiring day, to sit and write about what they experienced and share it with the world. Moreover, they also enjoy the monetary benefits that travel blogging brings along with it. The monetary benefits influence a lot of travelers to start their own blogs. However, many of them face challenges, which is why this article talks about how to be a travel blogger in 30 days.
Steps to Become a Travel Blogger
While there are countless travel bloggers out there trying to stay in the race, here are a few steps you can follow to be a successful travel blogger.
1. Find Your Passion
Travel blogs don't necessarily have to only be about a destination and the places to visit. Travel blogging has many niches ranging from food, to adventure travel, luxury travel, budget travel, family travel, etc. You need to find what inspires you to write. Is it the breathtaking views you experienced, is it the food you liked in a particular restaurant, or is it about an unexplored place you had a chance to visit?
What intrigues readers is unique content or new information on a particular place. They would enjoy reading your blog if they are getting some information that is not available elsewhere, expanding their knowledge, or if your blog is entertaining and funny. If there's no passion in what you are writing, you wouldn't go too far.
2. Choose A Unique Blog Name
You need to pick out a unique name for your blog taking into consideration your niche, your current, and future goals. Find a name that lasts for long while standing out from the crowd. The name should be easy to remember and the characters should fit on social media platforms. After picking a name for your blog, you will also have to set it up on a platform. The best platform to start off with is WordPress as it gives you the opportunity to self-host.
3. Invest Rightly In Your Blog
If you think your content has the potential to attract a lot of readers , it's wise to invest in your blog. Spending a little on SEO specialists, designers, audio & video editors, or other editors to tweak your content and enhance the reader experience. Further, you can also attend travel conferences to expand your network, socialize and build good contacts to promote your travel blog.
4. Leave Reviews on Travel Portals
A great way to gain trust of your readers is by leaving genuine reviews on the best travel websites such as TripAdvisor. TripAdvisor is an online travel portal that also enables its users to leave reviews of hotels or places they have visited. You can post your reviews regularly on these travel portals to build your reputation and lead the readers from there to your blogs. Some bloggers even go with travel portal development companies to make their own travel app.
5. Create Your Visibility on Social Media
Harness the power of social media platforms to drive traffic to your travel blogs. Different platforms provide access to a different audience. Facebook is great to reach a wide audience and to track your performance. Instagram is great if you have some amazing photographs of your trip. Photos tell a great story about your adventures and about the place you visited.
Pinterest is also a good traffic driver after Google. If you have a lot of images, you can use Pinterest to display your pictures and attract your audience. Lastly, use the right hashtags to attract the kind of audience you want. Leverage the strength of each platform individually, rather than sharing the same content over all the social media platforms.
In Conclusion
Using the above strategies you will be able to become a travel blogger in 30 days. But ensure that you are posting your content regularly and consistently. If you want to build your audience, only consistent posting can keep them glued to your blog. Most successful travel bloggers post their content about 1-8 times every month. You can decide on the frequency but make sure you stick to that frequency.