How to Be a Creative in 2019
Designer, Illustrator, Video Creator...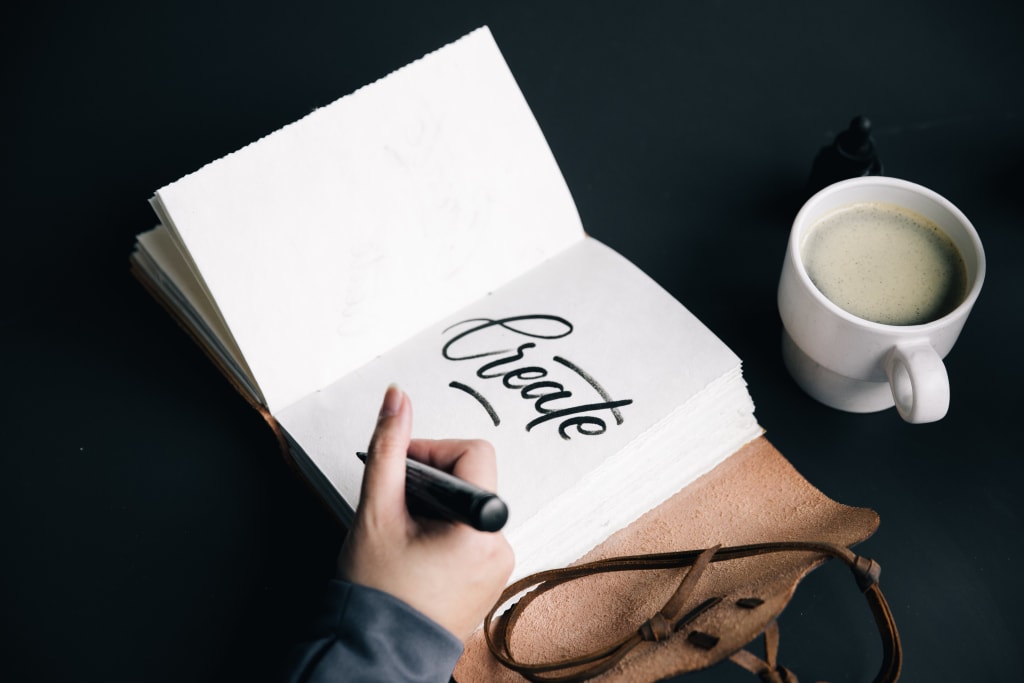 Photo by Matthew Henry from Burst
Online is becoming the place to be to find work, but it's becoming so intimidating!
How do I approach being a creative online?How can I actually make money?Where do I start?
Seeing so many people finding success online, and more creatives being able to make a living off what they love to create, it is so tantalizing to do the same. I believe all people can find their niche, and the online space is creating more opportunities than before. I want to see all creatives become established in the community, and able to be financially stable. I hope I can help you even a bit with that. Let's begin.
Social Media
Let's be honest, social media is used by countless people, and is the first step as a creative to start developing a presence. Here are some tips to keep in mind for creating your social media identity:
Multi-platform: More than ever, it's becoming important to be on multiple social media platforms. As we see rising controversy with security on Facebook, large changes to Tumblr, and the constant dialogue of social media, platforms are becoming more precarious than before. In previous years, as much as it was ideal to be on multiple platforms, it was more important to have a strong consistent presence on at least one. Now we see the need for equal energy on multiple platforms.
Feedback loops are getting shorter and shorter as more people are becoming adept at social media and more content is being created. This means you can create more content, and it will still sometimes get lost before your viewers will see it. With that, it becomes even more important to learn the best times for your audience so they can find you. Though, with that, an audience prefers more thoughtful content than more content. So, if you need time, don't rush out content.
Looking for humanity: Audiences, more and more, are craving genuine experiences. They are looking for humanity and understanding. This means that, unless indicated to be a joke, shocker titles and drama headlines are becoming less trusted. We're seeing more and more comments of people questioning content and the creator, even the intent. People are getting tired of so much commercialization to their content. They rather support someone they trust and believe in versus something that appears too corporate, commercial, or click-bait like.
Content
Process: People want to see the process and the mess in between, but they still want to see skill. What does this mean for the creator? For illustrators and designers, they want to see sketches and process. They want to see the sloppy mess of thought leading up to quality. What did you use? What is your process? The audience wants to know. But, they want it well framed, well photographed, well composed. For Instagram, that means a possible short video to the right and/or sketches.
Support and community: More and more, we see more teamwork. With main Youtubers; there are floods of comments asking for collaborations. People seem delighted by getting the chance of two creators working together, either to discover more creators, or be delighted by seeing multiple of their preferred creators working together. And, they love to be involved and being noticed. If the audience comments, they want to see you don't ignore your audience and respond, even if just with liking comments or an emoji here and there. Ask them their opinion, or wish them well, they want to feel like they are part of your story.
Adventure: As much as audiences love consistency, they bore easily. Try something new here and there, even if just slightly. Integrate different interests. Develop your online personality with more loves and passions. Listen to their suggestions, to a point. Of course, with enough of an audience, you will get more messages than you can deal with, and you will always know yourself better than them. Be confident in yourself.
Finding Work
The portfolio: It's crucial to have a spot with content you see as your best and what best expresses your skills and niche. As an illustrator or designer, you do want a website, even if extremely minimalist. On Twitter specifically, there are plenty of people posting jobs, asking for a link to a portfolio. You want to have that primed. It could just be a Behance account, showing your top work, a simple Wordpress or Squarespace site, which with a little fumbling, you can create yourself. The Adobe Suite comes with a free portfolio maker which is extremely easy to use.
Tell them you're looking: On your platforms, indicate you are available for work, and what for. Specify what work. Are you a designer, illustrator, branding specialists? Give yourself a title and purpose. What are your three main work values? How can you present that through the work you post and your profile? How can you show that in your personal work? Contact people you would love to work with. They can't know you exist unless you tell them you do.
Create what you want as work: Love Adidas or Nike? Create fan Adidas or Nike content with them tagged. Express your love of products. Maybe you want to specialize in creating logos, do a logo challenge. Those who look at your feeds need to know what they can expect from you, and what you do. Whether that is style, message, or skill, you need to show initiative and drive.
Profit from Personal Work
For illustrators, designers, and all creators, it's good to find passive income. There are a host of sites where you can use your personal work to build your portfolio even more and make an extra buck.
Single Designs/Products
Many sites are out there letting you use designs for shirts, scarfs, blankets, pillows...and with little to no initial cost to you.
Take a look at:
For those who create physical products, do think of creating a website with a store, like Wordpress with Woocommerce, or selling on Etsy. They require little to no cost to put your products up for sale. Even think about just specifying your creation is for sale, either you making more, customs, or that specific project. With that, take the time to take quality photos.
Some quick photo tips:
White or plain background
Natural lighting
Shown in relevant locations
A few different angles
Content Profit
If you want to be creating videos, requests, and bits and pieces of content and get paid, you have a couple options.
Patreon and Kofi allow you to get people to pay for seeing more. You can provide sketches, requests, early access, more direct communication, or gifts for a monthly cost for your audience.
Finding sponsors, or having commercials can give a chance at a chance at a little extra money if you are creating videos on Youtube or content on Instagram. Though, they may need more traction before they get you anything.
If you are keen to teach, Skillshare is great for putting up videos and getting paid per views without having to rely on commercials or sponsors. Though, it has to be educational.
For blogging, places like here on Vocal, or Medium, can give you the chance to write what you want to write about and get paid. But, you will have to work hard on building your audience to see results.
Commissions
Once again, this option will require building your audience. But, on Twitter, Facebook, Instagram, and Tumblr, you can be open for commissions, specifying your costs and what you provide. A lot of artists do this.
Conclusion
Online is vast, so there are many different options for developing an audience and earning, but I hope a few of these suggestions can help you better or start your online creative presence.