How Social Media Will Shape Marketing in 2021
Social media can be an unpredictable force. Popularity waxes and wanes, and influencers can turn the tide for a product or company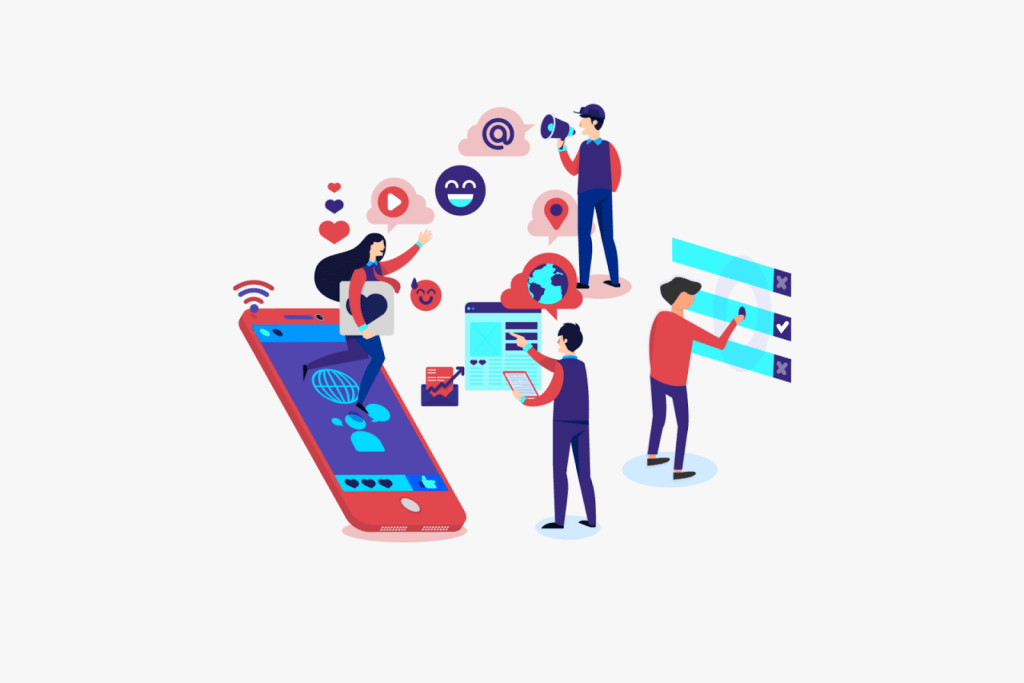 Social media can be an unpredictable force. Popularity waxes and wanes, and influencers can turn the tide for a product or company. So understanding its future effect on marketing will be essential for creating a strategy in 2021.
To understand the global trends social media marketing is creating it is useful to focus on a few key developments. These should help provide the outline for social media marketing in 2021.
Engaging Influencers
Social media influences shaped marketing trends when they burst onto different platforms. Instagram, YouTube, TikTok, all are home to influencers with organic, content-driven audiences. Influencers make such popular marketing partners. So much that the influencer agency is the growing organization to contact and represent clients.
While influencers are not new to 2021, their roles as marketing partners will go through a noticeable change. The emphasis today is on influencers with a smaller, but more engaged audience; meaning quality is overtaking quantity. Marketing strategies are following this trend, putting more stock in engagement metrics like comments over large numbers of likes or reposts.
Given that Instagram influencer market size is estimated to reach around $2.3 billion by the end of 2020, it is no surprise marketing is taking notice. The future of social media marketing will be in content that aims for honest and targeted engagement over mass distribution, and influencers are essential to this.
Personalized Ad Experience
Both Facebook and Instagram have introduced new features to help companies contact directly with customers. Personalized ads allow social media users to browse and shop products through their accounts. While forms of direct social selling existed before, the introduction of dedicated features with tailored advertising marks a new phase.
Facebook's personalized ad experience uses salient pieces of information to help target products most suited to your profile. This attempt at meaningful advertising also combines with a new host of dynamic displays for products. The result is a social selling that allows companies to meet users where they are, with content that is likely engaging.
Instagram did have a preexisting function through posts. However, its recent addition of a dedicated shopping feature opens an easy to search shopping page.
The Rise of Videos
The fact that TikTok has been the centre of a global controversy is testament to a shift in social media. The boom of video-based platforms, first with YouTube, and now with TikTok, has proved the centrality of videos to user experiences online.
Predictions state that by 2022 82% of all consumer internet traffic will come from online video content. It is hardly surprising given how many vloggers are influencers on YouTube and how product reviews and marketing have become popular video content online.
Social media and online experiences are fundamentally visual activities, and as internet traffic turns towards video content, marketing will likewise adapt to creating engaging video content.
User-Generated Content
While social media has increased the number of consumers companies can access, its revolutionary contribution was bridging the gap between companies and consumers. Never before could customers engage with marketing campaigns directly and publicly; and never could marketing groups respond.
But this novel feature is going to continue to take a central role in the future. Companies abilities to get customers to engage through social media with marketing campaigns is a creative and cheap way to outsource marketing to user-generated content. Running a campaign that lets satisfied customers post pictures with their products, using a hashtag, reorients the entire marketing process.
As social media becomes more integrated and more personal, user-generated content will avoid problems of the inauthentic by allowing users to take part in the process.
The Bigger Picture
Each of these social media marketing approaches is indicative of a broader trend: the movement towards the authentic. Filters and editing are fun, and many still use it. But, the content that will shape the most meaningful user engagement will follow a more realistic and personal approach.
Tight-knit networks of fans will provide the future base for social media marketing, rather than the large scale campaigns. 2021 may be the turning point from the old forms of engagement to the new!