How Social Media Management Can Benefit Your Business
How hiring a social media manager can up your game and elevate your brand to the next level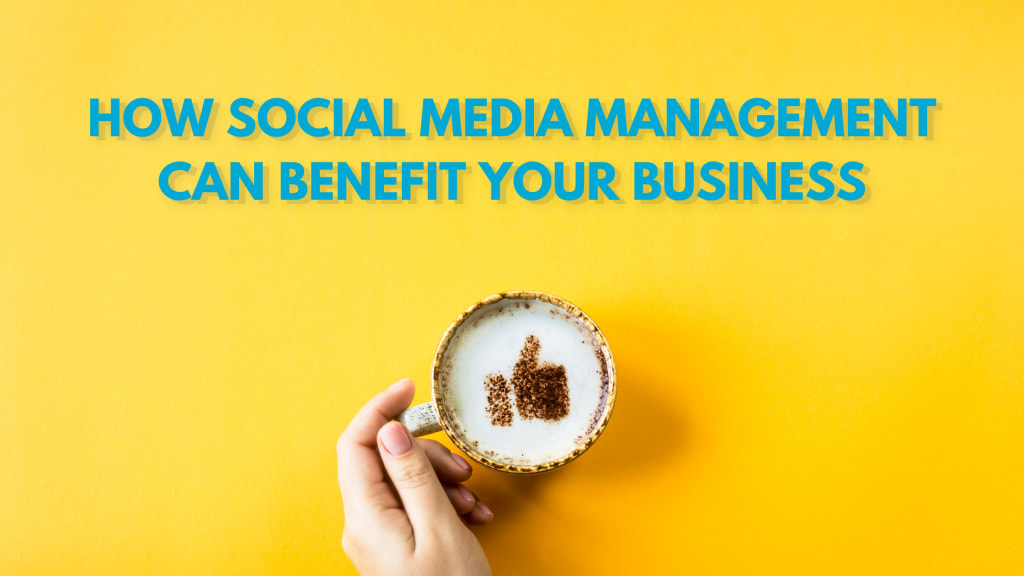 With the number of new additions to the online space growing year upon year, social media marketing has become a useful tool for customer interaction, market research and cheap advertising. Because of this, doing a good job with your social media efforts has also grown in terms of importance. Putting effort into creating stellar content for social media is now increasingly likely to present results and leads, so it is only right that you give attention to these platforms in the way of launching a marketing campaign.
Attending to and maintaining your social media presence can be time consuming, so it may be beneficial to outsource for this or recruit a new member of staff for this purpose. Having a dedicated social media manager can give you time to focus on more important aspects of your business while still maximising your potential for success through your social channels. This blog will outline a few benefits of hiring a professional to undertake your social media responsibilities and campaign for you.
Professional Content
A social media manager will have the time and resources to create more engaging and high-quality content than someone who has other duties to attend to within their company, meaning that without dedicating a person or team to your campaign, your potential may be limited in terms of content quality and growth. Professional social media managers will typically have a better eye for graphic design, and a better voice for writing compelling posts that will invoke interest and response from your audience (or anyone that comes across the content, for that matter).
Putting out professional content can really set you apart from your competition if they are doing less than you and can help get you noticed amongst the endless sea of social posts that we scroll past every day. Designating an individual or team will allow for more time to be dedicated to content creation. More time allocated to this will bring the quality of work up substantially, offering more engaging content for your audience and bringing in greater results.
More Free Time
With the responsibility of handling social media duties taken off your hands, the time you would usually spend attending to different aspects of your social media channels can now be spent focusing on more central components of your business. This includes more time to allocate to ongoing projects, more efficiency and even the potential to take on a larger workload. Not only will you have more free time for important tasks, your social media presence will be of a much higher quality than usual, allowing your business to thrive in all areas.
Better Progress Tracking
Social media managers will have the time and knowledge at hand to analyse your page's performance against your goals and see if you are on track to succeed. It will be clear what is working and what is under performing and the strategy you are looking to employ can be modified accordingly to try and improve the efficiency of your campaign. Analysing data can be both time consuming as well as confusing, so having someone on board that understands social media data analysis and can break it down/apply the findings to a strategy is a valuable asset.
Strategy
A professional social media manager will devise a strategy and plan of attack for your marketing campaign on each platform, putting in the time and effort to break your plan for success down to a science and decide how it will be implemented to produce results. This is something that is very useful as it adds organisation to your campaign and a clear method of how things will be done, allowing for consistent results that should not waver too much. When you first meet your social media manager, you will likely have an initial consultation in which you will get to know each other and discuss your goals as well as targets to reach (e.g. for each month). This is all for the purpose of establishing a strategy and clarifying exactly what you are looking to get from the service. For example:
More sales through Facebook
Better brand image
More brand awareness
More website traffic
Increased Efficiency & Brand Awareness
Having a strong online presence can really help you to grow your brand's awareness and get noticed. The more frequent and engaging content you put out, the better position you put yourself in to get the word out about your brand. A social media manager can obviously help with this by employing a successful campaign and putting out regular content at a high standard. Brand awareness can also be boosted by increased follower growth, and this is another thing that a social media manager will help with too. The more people that your content is put in front of, the more it is likely to be interacted with, shared, and subsequently be successful. With follower growth, enhanced reach and improved brand awareness, your sales/enquiries generated through or stemming from social media are likely to increase by a lot.
Brand Image & Attentiveness
When you appoint someone to take care of your social media accounts, they will have the time to focus on improving your brand's image through positive customer interaction and attentiveness. It is vital that you portray a good image of your brand as people will notice this and you will come across as more 'human' and approachable to your audience. If a viewer feels like they will be responded to they will be much more likely to engage with your brand. Portraying a good brand image can include responding to comments and dealing with any complaints accordingly and in an empathetic manner- generally setting a friendly and compassionate tone for your business.
Along with this, it is also vital that you are attentive to interactions. If someone messages your page and you take a day to respond, you will be potentially losing that person's interest and they may have already moved on to seeking a new option as they are tired of waiting for a response. Because of this it is best to catch them as soon as or a short time after they initially reach out to maximise the potential of converting them into a valuable client. A social media manager has the time to be able to offer a great level of responsiveness to clients and help boost your brand image by showing that you care about clients and take the time to make sure everyone is satisfied and attended to, no matter how small the interaction may be.
To conclude, in this day and age social media has become a central medium for generating business for a lot of brands, and the importance of maximising your potential within this medium has also. If you employ a strong campaign, you can boost your business traffic exponentially, and alternatively not doing so can slow your brand's growth and stream of income by a great deal. Hiring a social media manager can be a valuable investment for any company of any size in terms of helping to achieve quickened and elevated success.
For more insightful articles on a range of topics, visit blog.developyn.com