How Revlon's Charles Revson Pioneered the Cosmetics Industry
Charles Revson created his own success story by taking his company from nail polish to a wide array of brands and billions of dollars.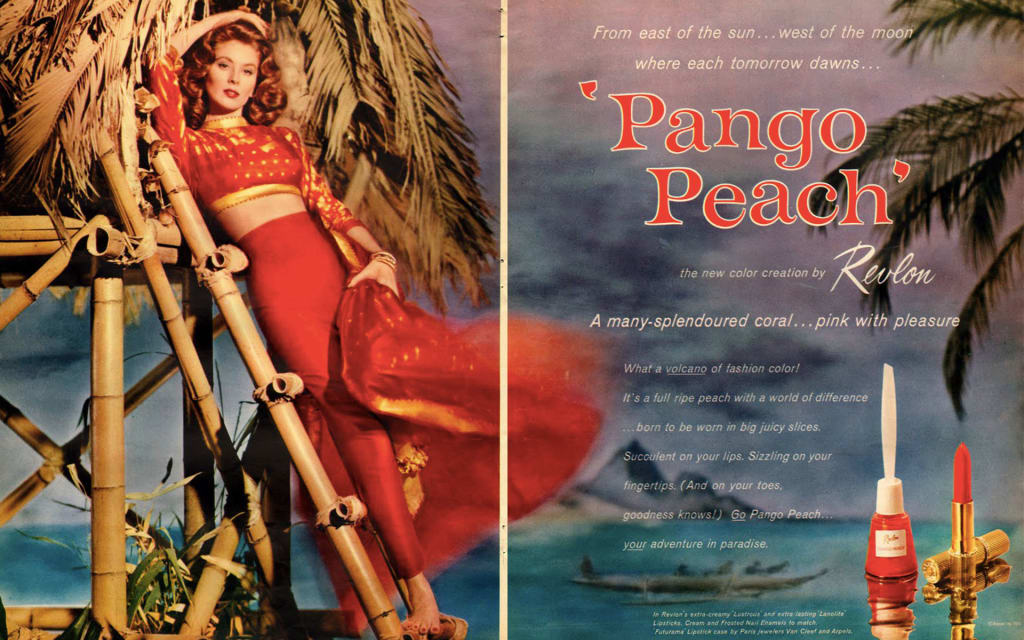 Vintage Revlon Magazine Ad
Charles Haskell Revson was an American businessman and philanthropist who is best known as the pioneering cosmetics industry executive who created and managed Revlon through five decades. When Elka, the cosmetics company he worked for, did not promote him to the position of national distributor, Revson decided to go into business for himself.
Beginning in 1932, the company specialized in nail polish, offering a wider variety of colors than had been available through other companies. It was marketed through beauty salons and, later, department stores. Through determination and handwork, Revson grew his brand and served as president of the firm from 1932 to 1962, and then as chairman until his death in 1975.
Success One Shade at a Time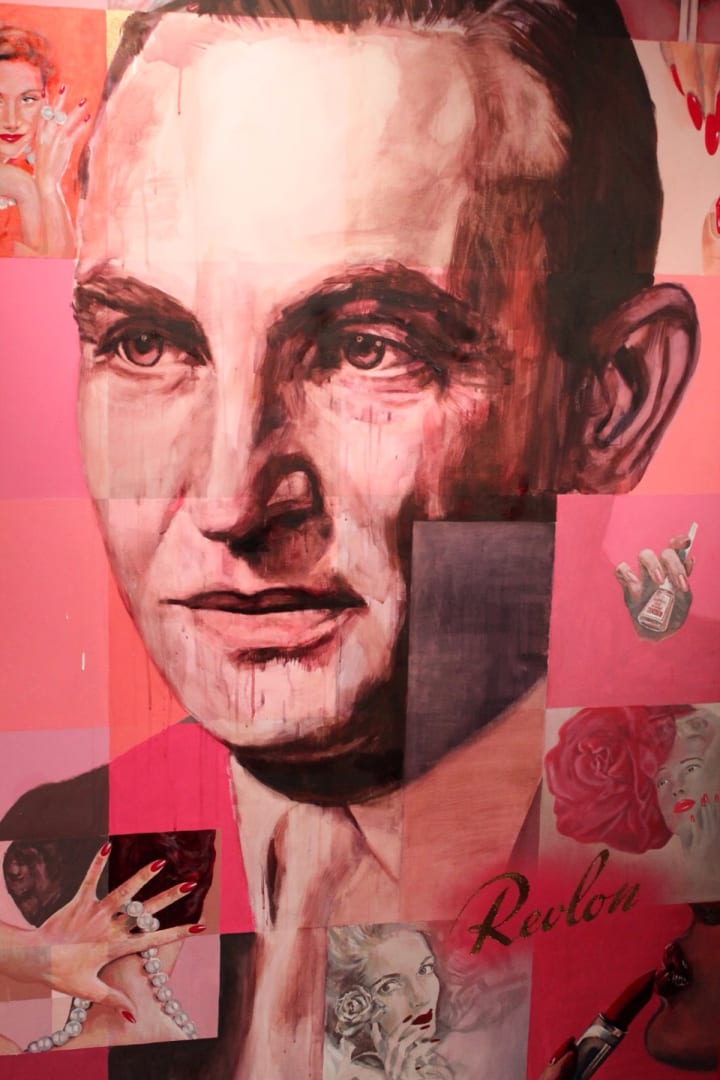 In a book about Revson, titled Fire and Ice: The Story of Charles Revson—the Man Who Built the Revlon Empire, author Andrew Tobias explains,
"No one who grows up in a tene­ment, starts a business in the middle of the depres­sion, and ultimately builds a half-billion-dollar global corporation is ordinary or even 'normal.' Charles Revson least of all. His business style was so abra­sive, his personal style so eccentric, and his success so stunning, that he became something of a legend not just 'in his own time' but, indeed, midway through his career."
Revson built his success one shade at a time, almost one fingernail at a time. There are some startling anecdotes in this book. Revson wore only black suits, hundreds of identical black suits. He drank only Dom Perignon, ate only well-done, dried-out meat and always paid in cash. Hired, fired, shouted, bullied, criticized, copied, exploited, used, and abused... and won the undying loyalty of an as­tonishing number of peo­ple. He was really some­thing different, even in the long history of bizarre American tycoons. The book is highly readable, in part because big suc­cess (a hundred million dol­lars in his estate) is fascinat­ing.
The Birth and Growth of Revlon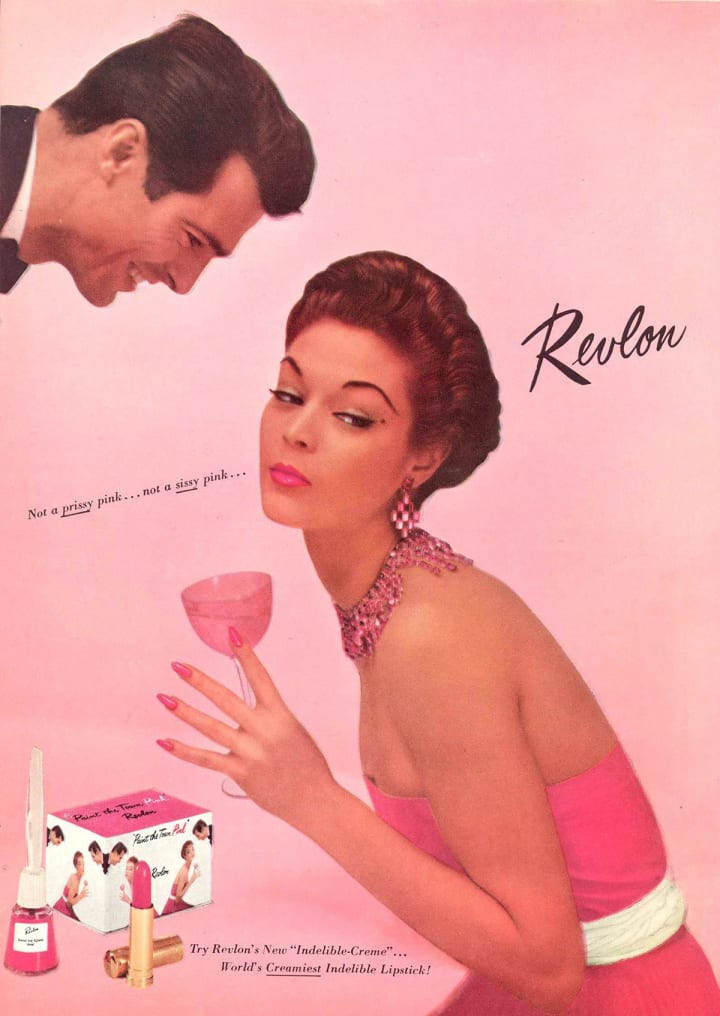 Revson founded Revlon in the middle of the Great Depression along with his brothers Joseph and Joel, and chemist Charles Lachman. The company started with a single product: a brand new type of nail enamel. The three founders then developed a unique manufacturing technique that used pigments rather than dyes and developed a variety of new shades of opaque nail enamel. The company started selling polishes in drug stores and department stores in 1937, and became a multi-million dollar company within six years. By 1940 they offered an entire manicure line and had added lipstick to their product regimen. By the end of World War II, they were listed as one of America's top five cosmetic houses.
From there the company sought to expand its capabilities by buying Graef & Schmidt, a cutlery manufacturer, in 1943. The company went public in 1955 with an IPO price of $12 per share. The price reached $30 within just eight weeks. Revson took a strategy from General Motors in the 1960s and segmented Revlon Inc. into different divisions, each of which focused on different markets: Revlon was the most popular brand, Princess Marcella Borghese focused on upscale and international products, Ultima II was the premium brand, Natural Wonder was marketed towards juniors, Moon Drops was a brand of dry skin products, and Etherea focused on the hypo-allergenic market. Revlon continued to expand, acquiring Knoemark in 1969. Revlon began overseas marketing in the 1950s, and debuted in Japan in 1962.
By this time, there were subsidiaries in France, Italy, Argentina, Mexico, and Asia. When Charles Revson passed away in 1975, Michael Bergerac continued to expand the company holdings. They acquired Coburn Optical Industries, Barnes-Hind, Armour Pharmaceutical Company, and the Lewis-Howe Company. Revlon began losing ground to Estée Lauder, and attempted an unsuccessful hostile takeover of Gillette in 1983. Revlon was sold to Pantry Pride for $58 per share, totaling $2.7 billion, in 1985. The buyout saddled Revlon with a huge debt, and Pantry Pride bought the remaining outstanding shares at $58 per share. Owner Perelman paid $1.8 billion to Revlon's shareholders, but he also paid $900 million of other costs associated with the purchase. Perelman had Revlon sell four divisions: two for $1 billion, the vision care division for $574 million, and the National Health Laboratories division which became a publicly owned corporation in 1988.
Philanthropic Ventures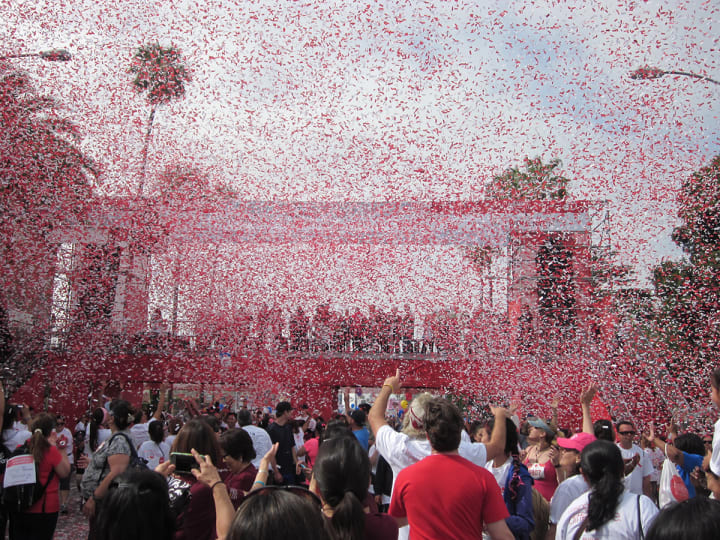 Revlon's success has landed them in a role where they can support philanthropic ventures. Revlon is a corporate sponsor of several charity projects. The largest of these projects is the Revlon Run/Walk, a run and walk in Los Angeles to raise money and awareness for breast and ovarian cancer. They also support other cancer charities such as the National Breast Coalition, and even operates a mobile mammography clinic in and around Oxford, North Carolina. The company has gotten so involved in breast cancer that in 1996, they supported the development of a breast cancer center at the University of California, Los Angeles, renamed Revlon/UCLA Breast Cancer.
Up until the 1940s, Revlon's magazine ads were drawn by hand, and usually in black in white, but beginning in 1945, began launching full color photographic advertisements in major magazines. One of the world's first models, Dorian Leigh, starred in some of Revlon's most memorable ads. In 1970, Revlon made history when they were the first magazine to feature an African American model, Naomi Sims. Through the 80s and 90s, Revlon featured models in their campaigns, and despite the success of this campaign, the began to focus on movie stars to promote their products.
Classic celebrities like Selma Hayek and Oprah Winfrey were the spokeswomen for Revlon products in their heyday. Jessica Alba is usually a woman who stays out of the spotlight, but she has no problem showing off her gorgeous grin while being an ambassador for Revlon. She has even participated in Revlon's Run/Walk. And while it is obviously an honor to be selected by the company to show off their products, many women, like Elle McPherson are proud to be associated with the company because of what it stands for.
"Revlon is an iconic brand, bringing high-quality products to women around the world and is complementary to my values. I am proud to join Revlon in its celebration of women and in its long-term commitment and support for education and research to advance women's health and particularly to fight women's cancers."