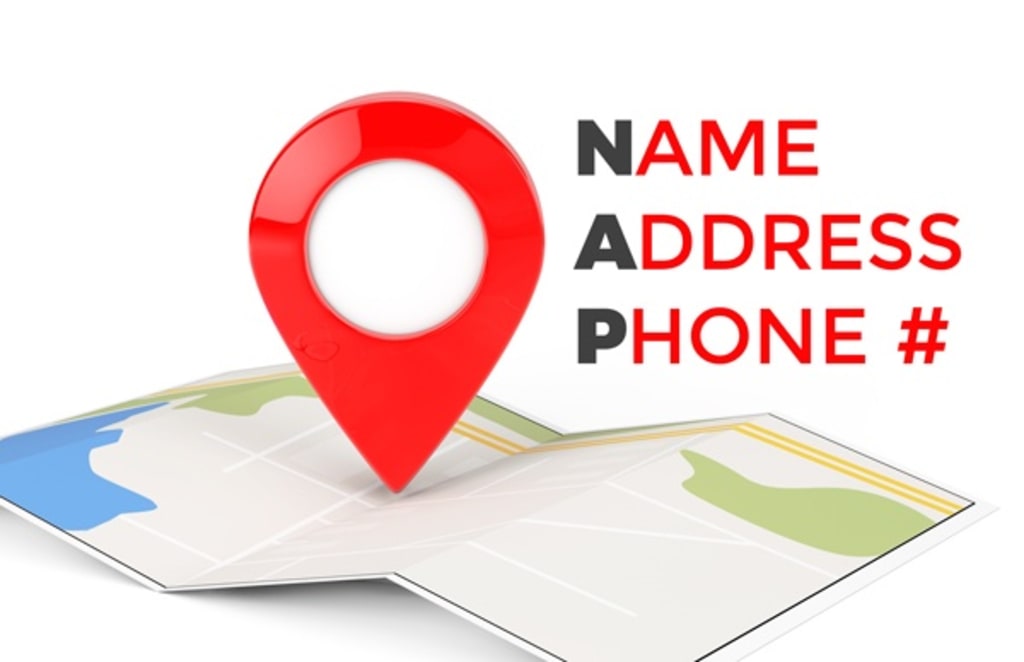 If you are a store owner or a retailer, delivering consistent information across the web has become a crucial step towards attracting visitors.
The first step towards doing this is to put up your listings on Google My Business (GMB) (GMB). The GMB platform is a crucial tool for local SEO and it is imperative that your listings are suitably optimised.
But before optimizing, you need to be aware of your brand's NAP consistency.
What is NAP consistency – Confirming that your store's main contact details: Name, Address and Phone Number stay consistent across your website and other online directories.
Why is NAP consistency important?
Google relies on information from a multitude of sources in order to give consumers with the most relevant information on search results and local packs. Hence if the information you present on your website is not consistent with the NAP information on your local directories, especially Google My Business, this can severely influence your local SEO.
NAP consistency has been one of the key elements of local search rankings and for good reason. Problems with NAP consistency have been a huge challenge for many store owners. But, once you get ownership of your listings on GMB, the process of setting up the proper information across all your listings and website becomes a lot easier.
Where to set up your NAP
As discussed earlier, your NAP information should primarily be presented on your website and Google My Business listings. In addition your social media profiles should also have the same information. You could also check at other common directories as Waze, Foursquare, Yelp, Yellow Pages, Zomato etc. The type of industry and area in which you are located will determine this.
By making sure that their contact information stays the same on both their website and GMB listings, they maintain NAP consistency. This is a big indicator as to why they appear top on search results for shopping malls in the middle east.
A big network's NAP information management
Changing NAP information for a single POS on your website and Google My Business page can appear quite basic. But, if you are a network with several listings in different places, you will have to alter your technique.
Let's take a look at another Carrefour supermarket chain in Riyadh, Saudi Arabia. For every listing that appears on Google, their NAP data has been updated.
It may seem onerous to manually update each of your entries on various directories. In this scenario, it could be a better alternative to allow your local managers handle their own listings, in order to ensure correct and consistent content.
If you are a network with several listings, here a few suggestions to bear in mind:
The same phone number should not be used for all of your postings. Your neighbourhood shops ought to have their own phone numbers established.
Don't update information on duplicate or closed listings as this might confuse your potential customers.
Never utilise distinct spellings of your business name across various directories. For instance, if the full name is posted on your primary website, avoid using truncated forms on your listings.
What exactly are directories and citations?
In local SEO, a "citation" is a reference of your NAP. Some frequent places where citations arise include:
A company's website.
A business's social media profile(s) (s).
(Formerly known as "Google My Business," or just "GMB") Google Business Profile.
Local chamber of commerce listings or industry association websites.
Internet directories like Yelp and YellowPages.com, which specialise in listing businesses. (They are also called "local listings.")
on online maps such as Apple, Bing, and Google Maps.
Are directories Still Valuable for SEO?
A decade ago, SEO specialists considered directory entries to be vital for local SEO. Over time, studies revealed marketers thought listings had grown less relevant for rankings and click-throughs.
Reader insights
Be the first to share your insights about this piece.
Add your insights