How I've Become Ivana.Cartoons
When an Artist Wants to Be Recognized.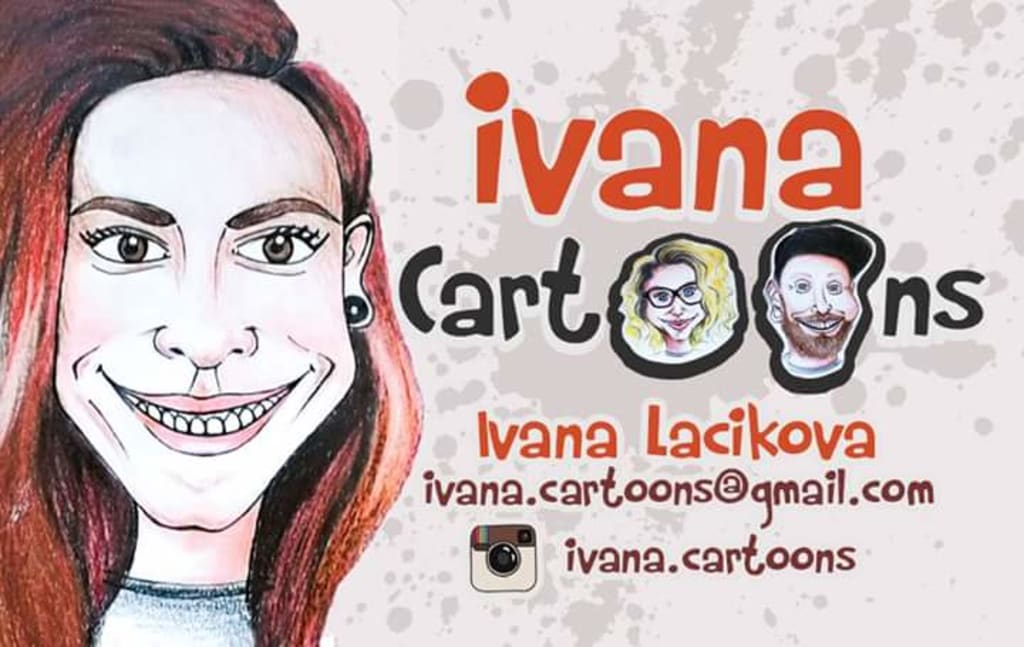 Maybe you were like me. Teenager lost in a bundle of their own thoughts. "What now?" "What am I going to do with my life?" "Who I want to become?" "Do I have any skill I can work with?" "What is my biggest passion?"
I was that kind of kid who wanted to try everything. Singing, dancing, acting, joining every competition I bumped into, but I wasn't good enough at any of these (I know, you can't be good at joining competitions. Winning is mostly random, but I believe every person has got some kind of luck, good or bad, which is with them all their life).
Following my old habits of not carrying on anything for longer than one year, I joined art lessons which I was dragged into by my close friend Andrea. I was sat there watching everyone drawing a sunflower which was just in front of us. I had no clue how to start, I had no clue if I actually could draw. Some people actually believe everyone is artist, just different way. I could argue about that. But that's a different topic. I remember when our teacher came to me and said, "Just draw what you see." So simple, right?! Maybe too simple. And that's how it has all started.
I applied for secondary school of arts, to be exact, fashion design suggested by my mom, which I attended for four years. It was an amazing experience which helped me to develop my talent (yes, finally I was doing something for longer than one year!) and gave me skill of sewing too. What could possibly go wrong? Oh yes, I didn't want to work as fashion designer. Don't get me wrong, its amazing job but you have to be one of millions and frankly, that wasn't me.
If you are asking what you can potentially do with this kind of art skill, my answer at that time was, you can teach it, pass it on someone else, be the one who tells you "draw what you see," the one who someone could remember for the rest of their lives. I could happily live with that.
Following previous statement, I applied for Trnava University, teacher of Art in combination with American and British grammar and literature. Why English? Because it was my other favourite subject straight after art, but if I thought I could speak English before and it would be listening to radio conversations trying to catch as much as you could and filling in gaps in work books, I was so wrong. English almost ruined what I came there for but after five years of sweat and deep depressions I obtained my well-deserved diploma.
After Uni I moved from Slovakia to England where I started working for certain coffee shop chain (no, it wasn't Starbucks) and I was asked to draw team members' caricatures and two years later they are still there although staff has changed since. I got an advice on getting my own business cards done and with more and more coffee shop customers asking about my drawings, Ive decided to do so.
Ivana.cartoons was born in the middle of 2017. If it is different? Probably not, but its mine. Finally I've found my path which I want to follow.
I still don't work as a teacher but I'll do my best to reach this goal too. I've become ivana.cartoons, partner and mum instead.
And so here I come.
Slovakian Family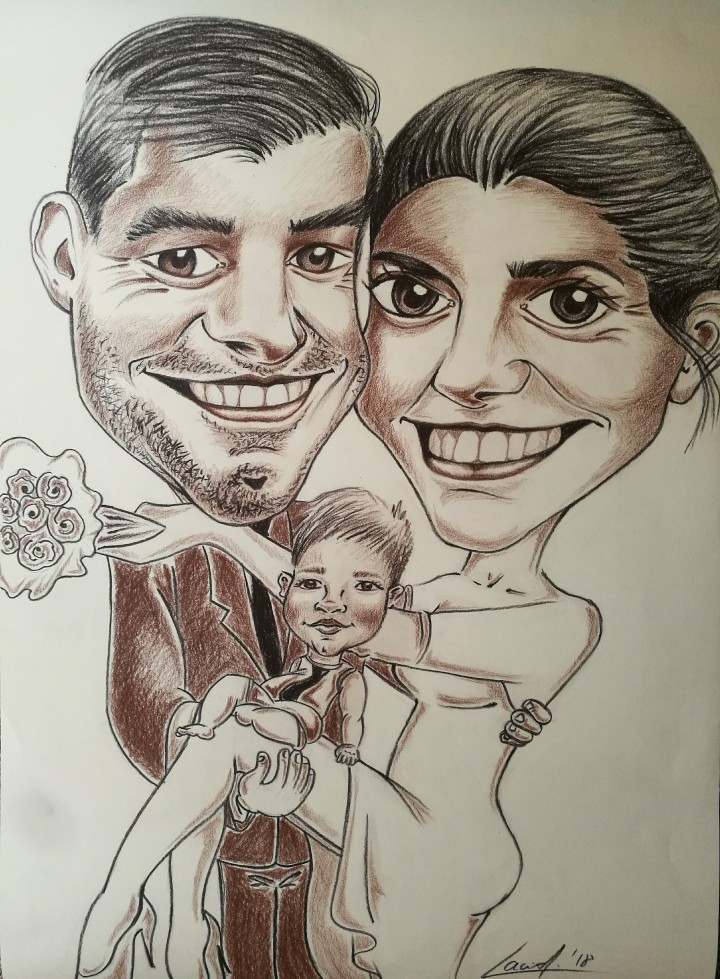 Manga Style Jasmine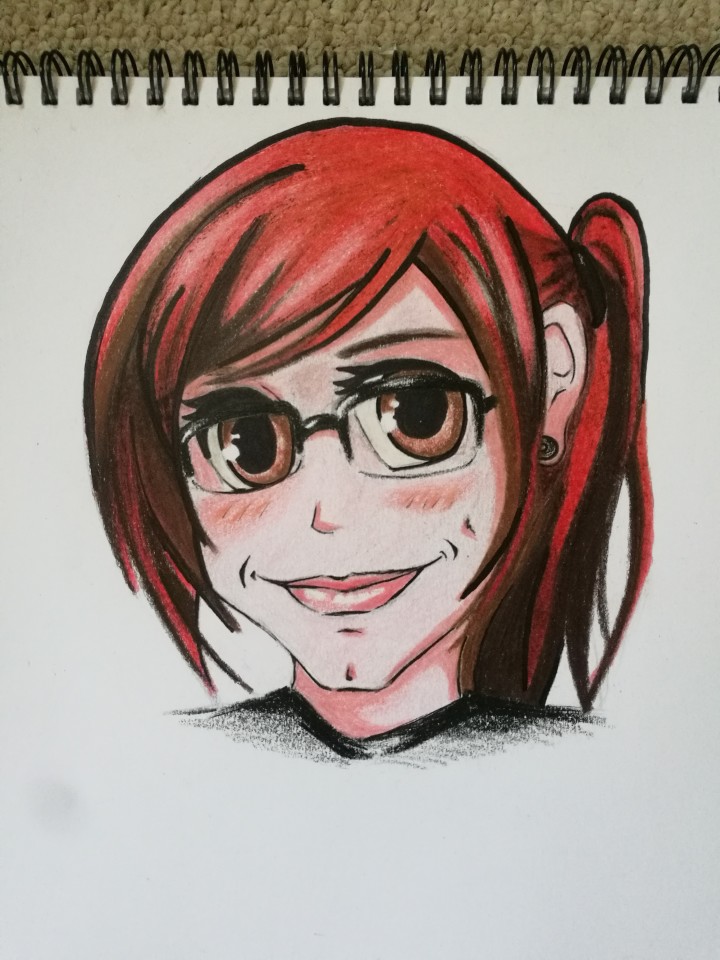 Still in Love
Red Wine Lover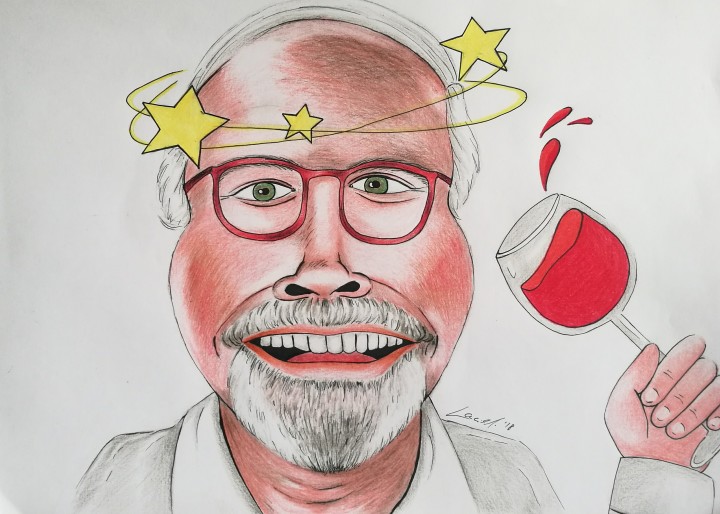 Wedding Invitations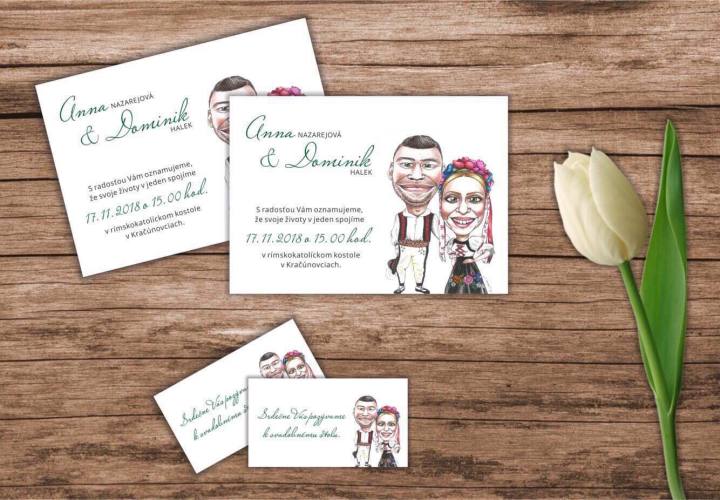 Slovakian Traditional Couple