How I Gained 500K+ Impressions and 100K+ Views on YouTube in 2 Months?
Trust me, i have proof :))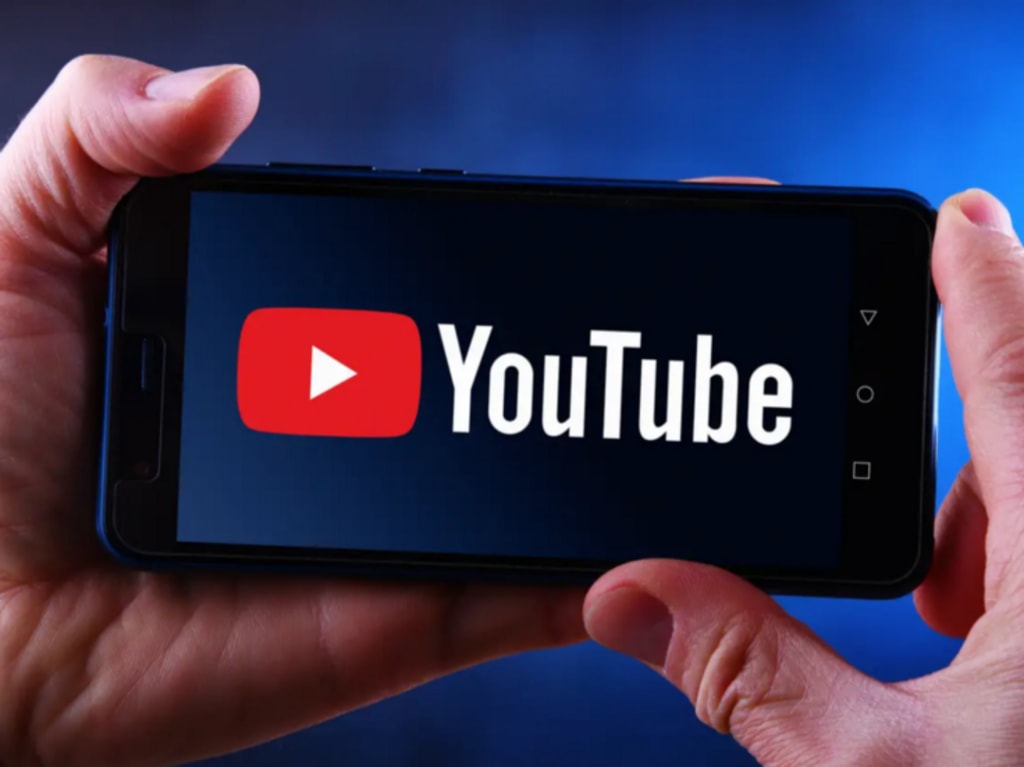 Over two months of my YouTube journey, it was a roller coaster ride with ups and downs.
How did i manage to pull my YouTube channel from the grave and pushed it above the ground?
The answer is with certain rules and tricks that helped us to gain people's audience.
I'll share with you these tips and insights that'll help you to reach the same milestone i achieved. If you are just getting started, you can avoid the same mistake i did.
Focus on quality-driven content
I need to be clear here.
By quality-driven content, I don't mean to shoot videos with a high-res camera. It is important to some extent but comes later.
The first and most important factor of growing a YouTube channel is to create content that creates value. The one that makes people share your content across the internet. The one that helps people solve their problems.
If you are exactly creating what people are looking for with helpful insights, your channel will rock.
If any mistake you can do at the beginning (like i did) is to focus on creating what you think people want. In general, we have this perception that people will love to watch what we want to share with them only because we find it interesting. In reality, no one is actually looking for this (not at that time).
The only way to grow a YouTube channel at a sonic speed is to create what people are actually looking for.
Maintain the quality of your content and give what people are looking for. Your channel will prevail.
Create thumbnails that'll attract people
Thumbnails are the first thing people see when they search for anything on YouTube. By creating engaging thumbnails, you can attract a larger audience. What I have observed with thumbnails is that if you can get over 10% CTR (Click-through-rate) on your videos, they will definitely get over 1,000 views. Maybe 100K or 1M views if the content is evergreen. Everything depends on the type of thumbnails you are creating to attract people.
As a beginner, I know it can be hard to create attractive thumbnails. I faced it too. But as you get familiar with the process, you will achieve that too. Keep on experimenting with different thumbnails and see what works the best. Once you find out, repeat it with other videos.
I would suggest you use Canva to create YouTube thumbnails as it is quite easy to use. Or if you are good with Photoshop, that'll be the best. I personally used Photoshop to create thumbnails for our YouTube thumbnails.
Optimize your videos for SEO
Argh! This SEO thing is everywhere. I hate it.
I know SEO can be a serious pain in the ass. What worked for one doesn't guarantee it will work for others. But there are some common SEO rules that you must follow so you'll have the chance to go viral once it fits into the YouTube algorithm.
Some common SEO rules you need to follow on YouTube:
Use main keywords in your video title.
Use keywords in your video description 2–3 times in the first 150 words.
Add related tags to appear in suggestions of the videos on similar content.
These common SEO rules will at least lead your videos to the right audience who are looking for the exact content.
YouTube can listen to your videos
Another important SEO factor that I didn't include above so I can elaborate on it here.
You probably don't know that the YouTube algorithm can actually listen to your videos. That's why when you use songs or videos, you don't own, on your videos, YouTube sends a copyright claim automatically before the real owner finds out.
It means YouTube can understand the intent of your content and what audience it is targeting. In that case, you can use it to your advantage.
Repeat your main keywords throughout your video but mainly in the first 30 seconds so YouTube can quickly understand the assignment. But don't stuff those keywords. Keep in mind you are making videos for a human, not an AI.
This SEO practice can help your video reach a larger audience base.
Be consistent
All the above tips will eventually fail if you aren't consistent.
Being consistent always helps. You give YouTube enough time to understand your content so it can actually start promoting your content without any effort from your side.
Above everything, if you want to be successful irrespective of the field, be consistent. Don't give up too soon. It'll hurt.
The Takeaway
As long as you are providing helpful content and not wasting people's time, you will remain on top. Be helpful, be consistent, engage with your audience, respond to them in comments, answer their questions, and they'll remain loyal to your no matter wherever you go.
Do whatever you can do to provide engaging content to your audience but keep this in mind — The day your content quality deteriorates will be the day your downfall begins.
Thank you for reading.