How Do You Design an Impactful Instagram Post?
Check out the amazing tips and strategies to design the best Instagram posts to grow your brand on Instagram potentially.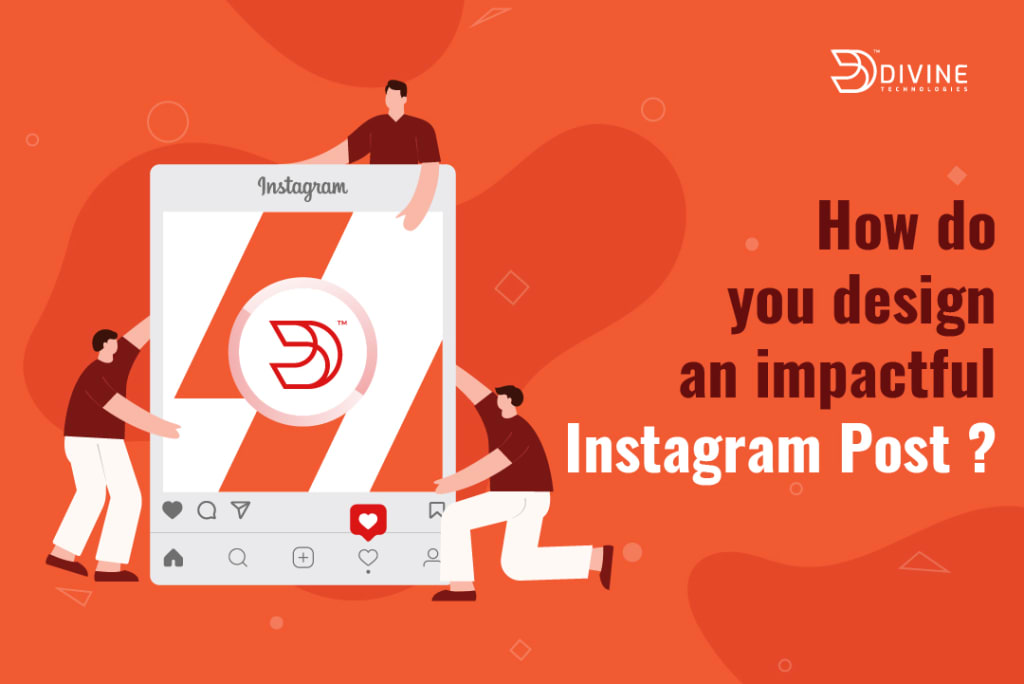 Instagram is known for its simple but elegant user experience to its more than one billion monthly active users. The beauty of Instagram is still the same even more than a decade after its first launch. However, it has been growing remarkably during the last few years with its increasing user base.
From an individual to the biggest brand; Instagram keeps catering to the best experience for everyone! Individuals love to share their lifestyles by sharing photos, videos, and stories with their followers. On the other hand, no brand wants to miss the opportunity to promote their products/services on Instagram as they are well-familiar with the fact that it's full of a myriad of potential eyes!
Are you also planning to promote your brand on Instagram in 2023? If yes, you are at the right place as today, in this article, we will show you seven essential tips that will assist you in designing the best Instagram post and stand out your brand like never before.
So, let's plunge into them!
Ultimate Guide on How You Can Design The Excellent Instagram Posts:
#1. Define Your Goal
Strategic goals are essential while promoting your brand, products, or services on Instagram or any other social media platform. You must know what you eventually want from your Instagram activities and your end goals.
It gives you the right direction and clears your path towards fruitful results. If you won't be clear with your goals and start random activities on your Instagram profile, it will be a waste of time and money. Instead, if you kickstart with a proper plan and goals in your mind, it will generate real traction and engagement from your target audience.
So, it's always advisable to pause and ask yourself what your end goal is. Whether you want to increase your product sales, drive more traffic to your website, increase brand awareness, or establish a strong relationship with your audience or anything else. Pick that best suits your requirements and move towards the next step.
#2. Identify Your Target Audience
Identifying the right audience and their taste is a crucial part that you can't avoid in driving a successful Instagram marketing campaign. There is one term called "Trigger Point" that you should know in terms of your Instagram audience.
Clarity of what triggers, motivates, and inspires your target audience will make you aware of how and which content you should design for your Instagram profile. Analyse what problems your target audience is facing.
At this point, we recommend you build a buyer persona which means identifying common characteristics of your core audience. It will assist you in narrowing down the size of your targeted audience and bring a precise picture of whom you should target and whom not. Interesting?
#3. Choose Optimal Image and Dimension
An Instagram profile is your brand's online identity, and its flawless existence is a must for your business's success. Choosing the perfect image size for your Instagram banners is integral to it. If you miss it, it may easily destroy the online existence of a brand!
Choosing a perfect image size for your Instagram post matters a lot to seamlessly convey your strategic message to your followers and potential. Your Instagram profile is no less than the front face of your brand. Users interact with it and decode your business based on what and how you show them.
So, picking up the right Instagram banner size and dimension should be the foremost step toward the best Instagram post design for your brand or business.
#4. Start Designing
Now it's time to give your brand an international identity by artfully designing your Instagram banners. Well-designed Instagram images, videos, stories, and your Insta grid have the power to make your brand stand out among the myriad of your competitors in Instagram. Piles of customer base, constant revenue, and unique brand recognition are free!
According to one survey conducted by Facebook, almost 80% of users on Instagram decide whether they should buy your product or service based on your Instagram profile. So, it's pretty straightforward that how you showcase your product/service to your potential matters a lot in increasing sales.
Nowadays, endless free and paid designing software and tools are available in the market. Our favourite freemium tool is Canva, which allows you to design amazing Instagram posts in just a few clicks. However, hiring professional graphic design services is recommended if you want to give a more professional touch to your Instagram profile.
Whatever you choose, don't forget to make your Instagram grid as alluring and engaging as possible because that plays a huge role in the success of your brand on this platform.
#5. Add Visuals: Original or Sourced
An Instagram post with transcendent visuals will likely get more engagement than others. Having years of experience in this field, we always recommend using original and natural photography if you're into a product-selling business.
However, if you give proper credit on your Instagram caption, it's fine to use stock images or ready-to-use assets of others. Here, we would love to make one more recommendation; adding your logo to every Insta post will make your brand easy to discover on this platform when your images are more reshared.
#6. Go With Consistent Colour Scheme
Visuals always stay ahead in capturing users' attention compared to text, and colour scheme plays a vital role in increasing engagement. As a brand, your first responsibility is to make your audience aware of your brand's colour scheme.
Staying with a consistent colour scheme as per your brand's colour guidelines is highly recommended. In case your brand doesn't have a particular colour palette, in that case, go with the basic colour theory and check out the best colour combinations that go well with your brand.
#7. Don't Mess Your Instagram Image
Always remember that simplicity wins! Try to keep your Instagram banner design as simple as possible. For a successful Instagram marketing campaign, it's highly required to balance the ratio of text, image, icons, and other designing elements.
The more you simplify your Instagram designs, the more you get chances of getting users' attention and engagement as well. It will also assist your audience to concentrate on the actual message that you want to convey them.
Conclusion
Instagram is one of the best social media platforms to cover a huge market of your potential. The way it's growing is tremendous. One can get endless benefits by promoting products or services on Instagram; the only thing that matters is it should be sequential with proper planning and analysis.
About the Creator
Devang is a Business development executive serving social media post design services for five years. Being capable of building best Instagram post design, Facebook cover page design, he can deliver eye-catching and creative posts.
Reader insights
Be the first to share your insights about this piece.
Add your insights