How Do Presentation Folders Help Your Real Estate Business?
Are you looking for ways to expand your real estate business?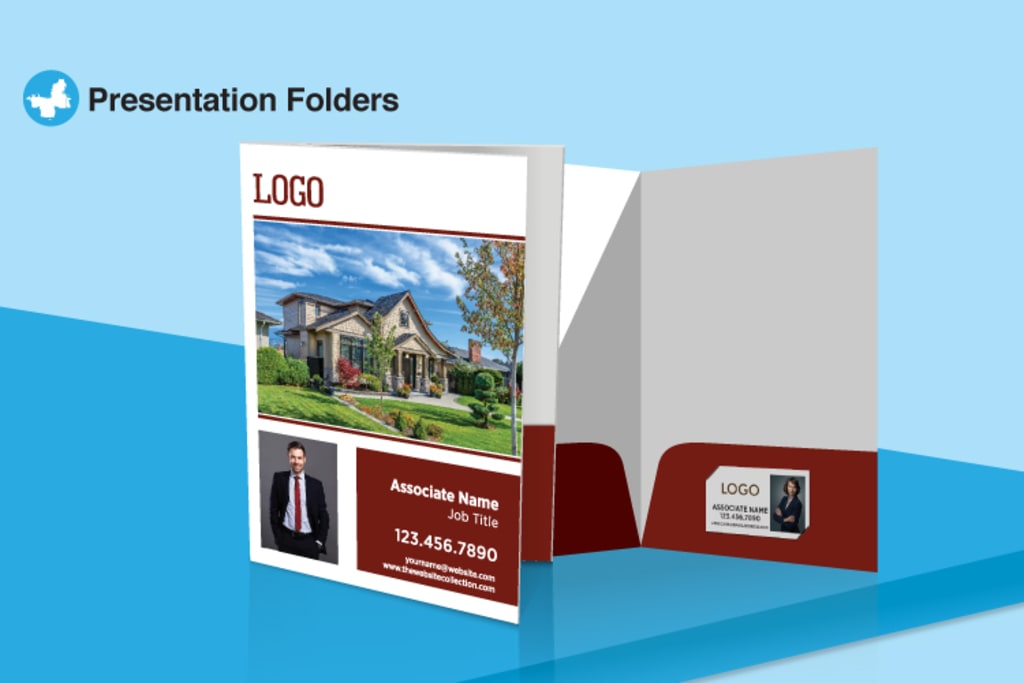 Real Estate Presentation Folders
Presentation folders are practical tools for real estate agents. These folders have a lasting and impactful influence on your prospective clients. On various occasions, real estate presentation folders come in handy. Why not use customized designs with your company's information on each presentation folder? You may already know where to get this printed product. If not, printing companies such as Agent Print offer premium quality presentation folders at reasonable prices. But how can these folders help bring you more leads? How can you expand your business and working area using them? What are the things you need to know about presentation folders? Why does quality matter for this product? Here we will explore everything related to this product.
Where Can You Distribute These Folders?
Handing out empty folders may not be rational. But once you put your real estate flyers, real estate brochures, and real estate business cards inside, you change the game. You can distribute them in several places. You may decide to make your mark at events, conferences, or showings. All you need to do is give each person one of these folders.
Also, you can decide to give them out in a particular neighborhood. Is there a new resident you know about? You may go on and deliver your presentation folder to them. In a few years or sooner, you may expect a call from them. The higher the quality of your folders, the longer your name remains at prospects' houses.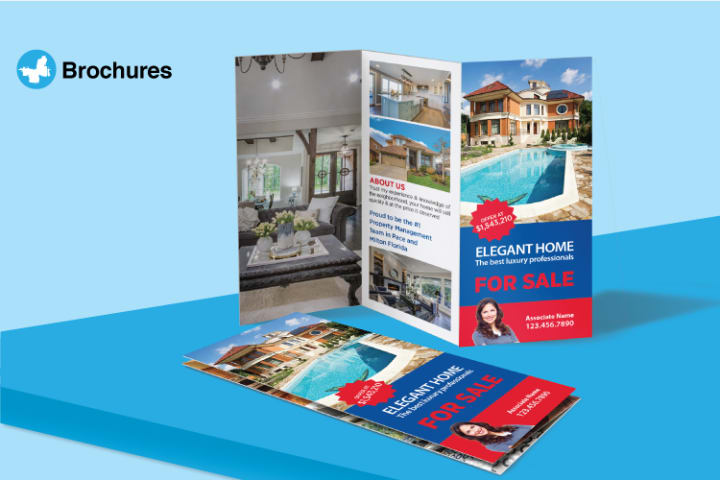 You Can Use Them at House Listing Presentations
As a marketing tool, they work best when accompanied by other marketing materials. Plus, you can use them while you are presenting a house. Being organized clears up minds. So, you, your employees, and leads will have a chance to think more wisely. Everybody likes a well-organized business. A listing presentation with ready tools shows that you are a professional real estate agent and someone they can trust. So, you boost your credibility using this marketing tool.
Moreover, these folders are essential at your office base, as well. So, they can be present in your everyday work, as well.
Hand out presentation folders:
In various neighborhoods
To new residents
To guests at showings, open houses, events, and conferences
Suitable for in-office usages
What Accessories Do Presentation Folders Have?
One thoughtful addition is a built-in pocket inside. Double three-inch pockets on both sides are a safe place for smaller handouts such as business cards. They allow the receivers not to lose their crucial documents in open houses and events. Folding the bottom side of the folders upside creates a small room. This extra space is perfect for storing smaller objects. This addition shows you are perceptive. Also, it makes one wonder whether you can bring the same level of wit to your work.
Why Put Your Logo on Each Presentation Folder?
Some may not be sure why they should have customized presentation folders. But if you see the results, you may change your mind. Are you working with a well-known company? Then, part of your strategy is to build more trust. Prospects will trust you more once they see your relations with the mother company. Plus, these folders help you with branding. More prospective buyers will recognize you and your work. This marketing tool will increase your brand awareness. Your final impression on the minds of your prospects will be a positive and unique one.
Presentation Folders Advantages: They Are Cost-Effective
Presentation folders have reasonable pricing. Plus, some real estate printing suppliers have a unique strategy in pricing this product. The more folders you order, the less you need to pay. Therefore, you can provide your business with more marketing tools at a lower price. Your final expenses are justified through the number of buyer leads you get.
Various Designs Are Suitable for Presentation Folders
The other advantage of presentation folders is the possibility to customize their design. You may attach high-definition photos of your listed properties. You can enhance the design using high-quality material, as well. The final design must have your contact information, logo, and ways to reach you. Overall, their design matters a lot. So, it is best to consult a professional designer. Some competent real estate printing companies offer online hiring of skilled designers. It is worth it, and the final product will look more professional. You want to impress those who get their hands on your presentation folders.
A kindly reminder is to focus more on the visuals of your presentation folders. The critical documents are inside, along with brochures and flyers. Therefore, you want to entice people into reading what is in there. It may not be a book. But we tend to judge what is inside presentation folders by their covers, as well.
Presentation Folders Generate Leads
Sometimes, your best clients are those you have worked with already. You can keep them up to date by sending out these presentation folders to them. You may tell them about your latest projects and sold properties. On top of that, you may include the information about the listings you have at hand. It might be the time when they enjoy a change of place. Do not forget that potential buyers need to see something they need. As their previous real estate agent, you need to be aware of their property's shortcomings and the things they wish to level up in their future house. Your past working relations can help you generate more potential leads.
Advantages of presentation folders:
Cost-effective
Generate more leads
Customizable design
Keep you organized
Increase brand awareness
Boost your credibility
Why Use Top-Quality Material for Presentation Folders?
Those who close a deal with you will keep their documents in these presentation folders. After an average of five years, they may want to move again. They will open up their contracts and legal documents only to see your logo and folder there. This image may have given you a clear sense of why these folders need to be high-quality. In time, they should not lose their quality nor change colors. By seeing your brand, these prospects will know who to refer to once again.
What Is the Best Material for Presentation Folders?
A 14 pt gloss cover is a sturdy and glossy enough option. It showcases the images and highlights your brand's features. Plus, outside UV gloss helps colors not to fade away or change under sunlight. Various size offers are available for presentation folders, as well. But if you plan to put multiple things inside, like the brochures and business cards, you may want to consider a larger choice. This way, you make sure you can place everything inside safe and sound without crumpling or tearing up.
In short, it is wise to use a complete set of marketing tools together. For example, brochures give enough explanations to the clients. Business cards help people reach you more easily. And presentation folders help keep every document and printed data safe. Together, they introduce you as a professional real estate agent.