Hooptedoodle and Flim Flam
An old man shouts at clouds adventure.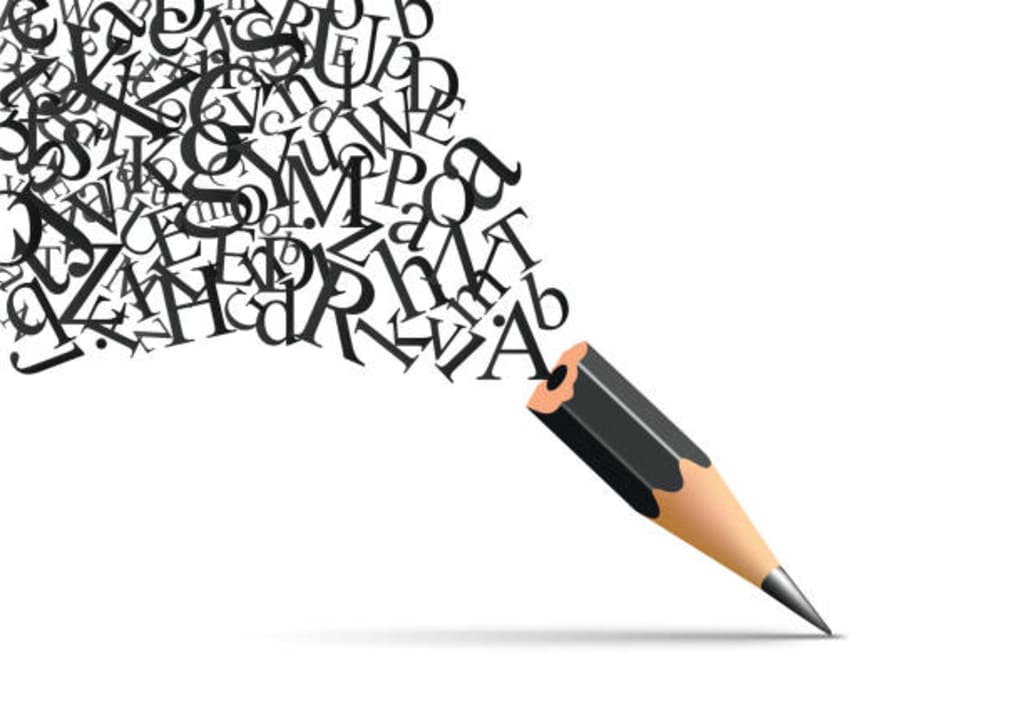 Nothing bothers me more as a writer and, more importantly, a reader, than hooptedoodle. We all do it. Vocal is rife with it. You do it, and you, and you at the back thinking this doesn't mean you, you're the worst for it, but we all perpetrate it under the mistaken apprehension that we're "writing". What is it? Do you need it if you don't have it? Is it expensive? Am I actually doing it now? Take it away, Elmore Leonard:
Think of what you skip reading a novel: thick paragraphs of prose you can see have too many words in them. What the writer is doing, he's writing, perpetrating hooptedoodle, perhaps taking another shot at the weather, or has gone into the character's head, and the reader either knows what the guy's thinking or doesn't care. I'll bet you don't skip dialogue.If it sounds like writing, I rewrite it.
I bring this up because I read a bit of writing advice on this very site recently that annoyed me more than it should have. The otherwise great collection of advice here: https://vocal.media/education/the-writer-s-workshop features a great example of hooptedoodle. Scott Wade suggests that:"Three thousand feet below, spread over miles, thousands of lights failed to emulate the celestial stars that spanned the heavens overhead…" rather than, "I drove past the valley below."
What? Can we spot the hooptedoodle? When I read the line: "I drove past the valley below" I get all the information I need as a reader to visualise the event; I see the car, and the valley. In a split second I create the image in my head and might even add a bit of cinematic flair for good measure. I don't need the writer to do the work for me. The alternative "writer" example actually stops me dead in my tracks trying to work out what the writer is on about. The narrative has ground to a halt in order for the writer to strut his stuff.
Now apply this to a short story, on Vocal, where we're fighting to keep the attention of a reader, any reader. I have to admit, like our friend Elmore Leonard, I glaze over when I see paragraphs of prose and skip ahead looking for dialogue. It's great that you can fill a hundred words describing the clouds in the sky (stupid purple clouds challenge) but I've lost interest already and have moved on to read someone else's story.
Of course, this could very well just be me. I have a Batchelor of Arts degree in English and Film, and see the world cinematically. I write like a screenwriter - short, punchy scene description and heavy on the dialogue, so I pray at the church of Elmore Leonard. I may also have a short attention span and be quite arrogant but I'll leave that for you to decide in the comments :)
Having said all this, if you're a poet, then hooptedoodle 'til your heart bursts. I don't know how you do it but I like reading it in that form. Everyone else, don't give up the hooptedoodle completely, just save it for the big moments when you want your reader to stop and devour your delicious word salad. Just get us hooked first, reel us in, and when we're caught - hooptedoodle away. Even I'll keep reading. Promise.
Addendum: Some readers have taken this as a personal attack on Scott Wade as a writer. This is as far from my intention as possible. I simply used the excerpt as presented in the article. Scott's full story is here and he's rather good.
Reader insights
Good effort
You have potential. Keep practicing and don't give up!
Add your insights