Here's How Corporate Social Responsibility Programs Boost Employee Morale
CSR programs may be exactly what your employees need to stay loyal to you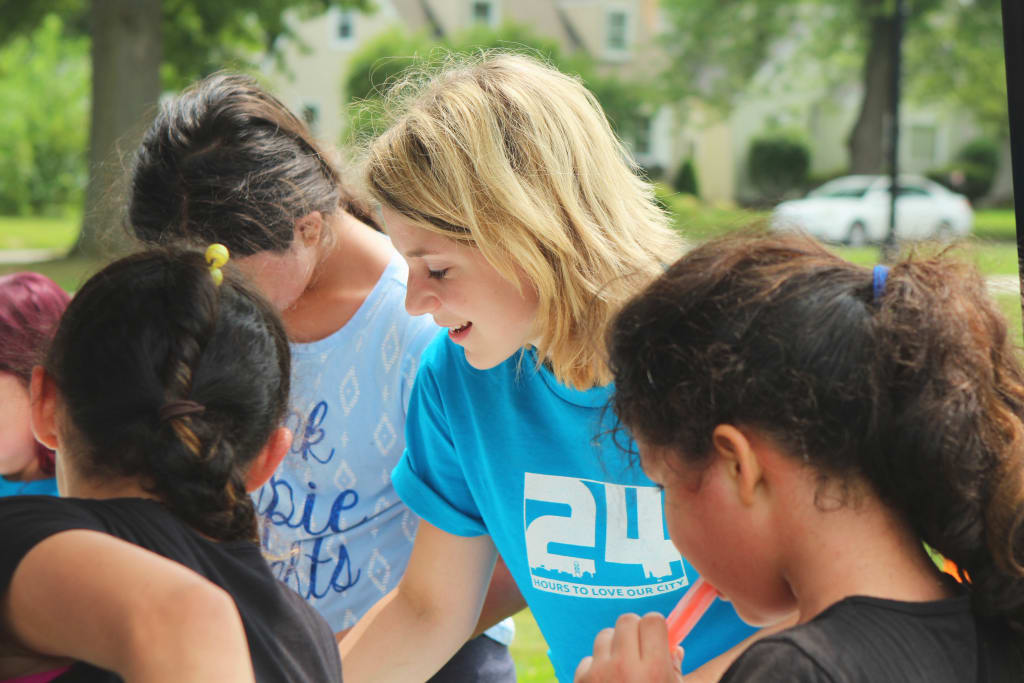 The last few years have been especially active when it comes to corporate social responsibility. Many companies are taking on the initiative after studies have concluded that many consumers feel that companies should take a stand on major public policy issues. But there are other benefits of corporate social responsibility programs, and those don't get discussed nearly enough.
For example, corporate social responsibility initiatives are known to have many benefits for the employees of the organization that implements them. Some of those benefits include increased identification with the organization, increased creativity and cooperation, and higher retention. This article breaks down exactly how corporate social responsibility programs are great for your employees, and why you should start one if you can.
What is Corporate Social Responsibility?
First of all, what is corporate social responsibility? Investopedia defines it as "a self-regulating business model that helps a company be socially accountable—to itself, its stakeholders, and the public." Often, it falls under the umbrella of the benefits package provided to employees, and human resources or communications employees will manage the programs involved.
Some corporate social responsibility (or CSR) programs that a company might offer include paid time off for volunteering, corporate sponsorship of a charity, or a commitment to sustainability practices, fair wages, or other "good citizen" specifications in the company's operations. Many companies will publicly commit to goals, or seek to achieve certifications such as B-Corp.
Let's take a look at an example of a company that has gotten corporate social responsibility just right.
How to Corporate Social Responsibility Right
One company that stands out when it comes to impressive corporate social responsibility commitment is Starbucks. The Seattle-based coffee chain releases a yearly social impact report, where it highlights its initiatives of the past year. In 2018, Starbucks reported that it had invested $21.7 million in farmers, distributed 31 million trees and that their partners, collectively, volunteered over 66,000 hours.
One of the major milestones Starbucks reported was that it had reached its goal of sourcing 99% of its coffee ethically. What many find impressive about Starbucks' programs is their willingness to invest in the people and communities they work with. And as a result, the chain has a high employee retention rate for its industry.
So why do programs like this work when it comes to employee satisfaction?
Why Do Corporate Social Responsibility Programs Inspire Employees?
Corporate social responsibility programs are a fantastic benefit to add if you are concerned about employee satisfaction and retention (as you should be!). That's because multiple studies have shown that they are incredibly beneficial to your employees, and to the team as a whole.
For example, employees are more likely to act as a "corporate citizen" and act cooperatively when they work for a company that implements CSR. This is likely due to the fact that they can identify socially with the company when they believe the work is contributing to a good cause, even if their day-to-day work doesn't.
Along with that increased identity with the company comes better engagement and performance and increased retention and satisfaction. And for prospective employees, CSR programs can be a huge benefit when it comes to perceptions of company culture when candidates are weighing against other companies. This is especially true when it comes to Millennials, 75% of which " expect their employer to take a stand on important issues affecting the country and their constitutional rights."
Clearly, from research published in multiple journals over time, there are repeated benefits to both public company perception and internal employee morale when corporate social responsibility is implemented. And it's not going anywhere. Experts predict 2020 will be another important year for CSR, including topics like achieving carbon neutrality and standing with employees in their communities.