Heartstopper
Heartstopper Season 2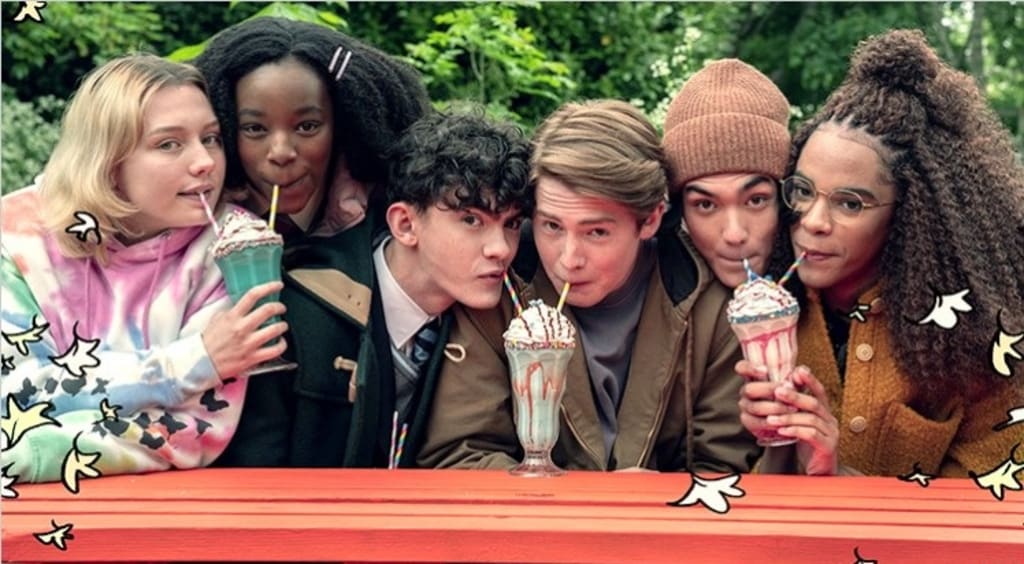 Heartstopper
"Heartstopper" is a show for both fans and newcomers to the comic series, and is a must-watch for anyone seeking a feel-good and uplifting viewing experience.
In just two days after its debut, the Netflix coming-of-age rom-com series Heartstopper became one of the top 10 English-language series. On May 20, 2022, it was announced that Heartstopper would get a second and third season.
Heartstopper Season 2 is currently in production, and Netflix has already announced the return of previous cast members Yasmin Finney as Elle Argent, Kit Connor as Nick Nelson, and Joe Locke as Charlie Spring. Olivia Colman, who plays Sarah Nelson Nick's mother, Jenny Walser, who plays Tori Spring, Charlie's older sister, Sebastian Croft, who plays Benjamin / Ben, Rhea, William Gao, who plays Tao Xu, Corinna Brown, who plays Tara, Tobie Donovan, who plays Isaac Henderson, Norwood, who plays Imogen Heaney, and Kizzy Edgell who plays as Darcy make up the other main cast.
Additionally, Netflix is introducing several new characters to its viewers, such as Thibault De Montalembert (who plays Stephane, Nick's father), Ash Self (who plays Felix), and Bel Priestly (Naomi).
Nima Taleghani, who plays Mr. Farouk, a new schoolteacher, Jack Barton, who plays Nick's older brother David Nelson, and Bradley Riches will also join the cast as newcomers (Truham student James).
Leila Khan, a 16-year-old character, was cast as Sahar Zahid after a casting call in July 2022. Leila made her acting debut in Heartstopper.
What to expect in Heartstopper Season 2?
A British teen coming-of-age drama called Heartstopper is based on the same-named book by Alice Oseman. Millions of people have watched the teen drama Heartstopper, which depicts the love tale between schoolboys Nick and Charlie, thanks to its engrossing premise.
Harry was suspended for the altercation at the end of the first season, and Charlie and Tao's bond was still frayed. Charlie quits rugby and ignores Nick because he is depressed. Tao and Nick meet because they both want Charlie to be happy. Following their reconciliation with Tao, Charlie confronts Ben about his abuse. After Nick assures Charlie that he doesn't want their romance to end, they share a kiss.
When Nick informs Charlie that he plans to come out and let their pals know that they are going on a date by the sea, Charlie is happy to hear it. Later that day, he comes out to his mother, who accepts him.
The second season of Heartstopper will show how the school is reacting to Charlie and Nick's homosexual relationship. Charlie receives lots of support from Mr. Ajayi, his art instructor (Fisayo Akinade). The relationship between Tao and Elle will be covered in more detail in the second season. The bond between Tara and Darcy might also develop in new directions.
Heartstopper Season 2 might feature Nick's elder brother David, who is homophobic and dislikes his younger sister.
It is clear that Charlie struggles with eating disorders and other mental health problems.
A school trip to Paris could be included in Heartstopper Season 2. Additionally, the programme will depict how the school is handling Charlie and Nick's relationship as an LGBTQ+ couple.
Heartstopper Season 2 Release date
Heartstopper Season 2 is expected to debut in the fourth quarter of 2023, while there is no official release date as of yet. The assumption is based on the potential end date of the filming. After main photography is over, post-production can take a further six to seven months. The subsequent airing and publication of the trailers or promotions may take two or three months on Netflix. With that, we anticipate the second season of Heartstopper to air somewhere in 2023's fourth quarter.
About the Creator
I always love to write blogs, and i am excited to get some work out there... Pls go through my stories and support.. Thank you
Reader insights
Be the first to share your insights about this piece.
Add your insights