Happy Things
A list of things that make me happy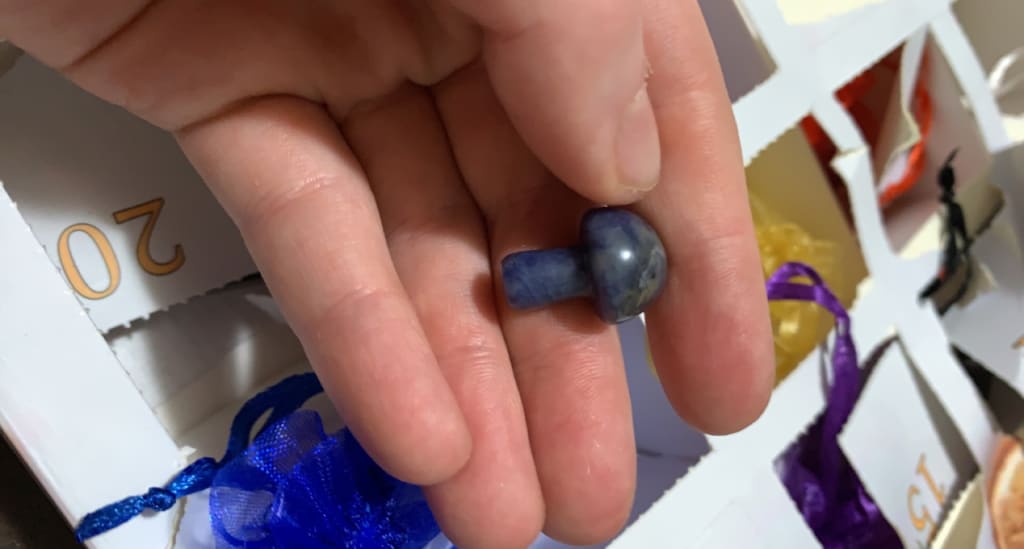 "If you want to be happy, do not dwell in the past, do not worry about the future, focus on living fully in the present."

― Roy T. Bennett, The Light in the Heart
Happiness is something that I am working on. I have struggled with mental health for a very long time. I am currently working on trying some new things for my mental health.
If you have not read my 100 Days of Happy Challenge, please click on the link below and share in my journey of working on being happy.
I love sharing my stories with other people through my writing because I know there are so many people out there struggling in silence. I lost a friend to suicide a few years back and I wish he was still here.
If you or someone you love is struggling with mental health, don't be afraid to reach out. The National Suicide hotline number is 1-833-456-4566 or dial 911 for immediate services. Take care of your loved ones.
Back to the main point of this post, I am working on being happy. Which actually happens to be a huge challenge for me. I have struggled hard with depression most of my life but for some reason this year has been especially dark for me and I don't know why. So I decided to focus on the positive things.
I love so many little things that make me feel happy. Creating this list cheered me right up in all honesty. I hope this list pokes at someone's heart and makes them feel a little happier while reading it.
Chloe's Happy Things
Lavender scented anything
Art journaling
The first snowfall
Warm tea on rainy days
Watching lightning storms
A fresh journal
The smell of old books
My children's laughter
Tacos make me happy
Poetry
The Legend of Zelda franchise
The smell of gasoline
Going for walks
Shane Dawson videos
Playing at the park with my children
Listening to good music
Spending time with loved ones
The smell of rain
Late night sunsets and early morning sunrises
Late night phone calls
Going to Ruckers
Screaming into the abyss (a.k.a screaming in my car for therapy)
Seeing my counsellor (I fully believe that counselling saved my life and I highly recommend it because not enough people go to therapy when they need to... fun fact of the day)
My grandma's homemade bread
Reading a really good book
Online shopping makes me happy
Conversations with a good friend
Bold coloured lipstick
Matcha flavored anything
Sour patch kids
Caffeine makes me happy
Dr. Pepper in fast food restaurants
Laying in the sun
Exploring new things
Travelling
Cool lake water
Burnt cheese
Roses
Hilary Duff movies
Getting a new tattoo or piercing
Coffee on the dock at the lake
When my hair actually gets curled for once
the smell of bacon cooking....mmmm
Lighting candles in a clean home
Cat purrs make me happy
Playing Zelda games
Trying new things
Playing at the park with my children
Multi-coloured pens
Creating content for Vocal
Siracha
Writing poetry
Creating art with my children
Stickers
Wandering around Indigo (my favourite bookstore)
Rewatching movies and tv series that I love
Baking with my children
Dying my hair bright colours
Doing my makeup (this only happens once in a while)
New clothes
Singing all my favourite songs off-key
The sound of my pen scratching on paper
A brand new vape
Long drives listening to music
Putting on pjs after a long day
Watching childrens movies
Playing freeze dance with my children
A tequila shot at the bar (with salt and a lime of course)
Playing Sims 3 (and killing Sims)
The smell of a newborn baby
Playing Grophland (google it)
Going camping in the summertime
Going to a farmers market
Watching my children jump in bouncy castles
A long hug from someone you love
Conversations about life
Playing board games
Reading my tarot/oracle cards
Holding my crystals makes me extremely happy (I even have specific ones that I sleep next to)
Doing my makeup funky colours
This is all my brain could come up with for things that make me happy. This is a very good exercise for when you're depressed in my honest opinion. I instantly felt better after compiling this list of things that make me happy. I have created happy lists for myself while journaling before but I never had the idea to post them anywhere.
What makes you happy?
Share your own happy things down below in the comment section.
Please like this post if it resonated with you.
Subscribe to me to follow more of my mental health journey.
Chloe Rose Violet
About the Creator
Writing from the heart about love, life, music, mental health, and everything else in between. 💀🥰
•Follow me on Threads @rosefearless
•Like my new Facebook page ROSEFEARLESS
Purchase my affirmation cards here!
Reader insights
Be the first to share your insights about this piece.
Add your insights