Great Gifts to Buy for Your Boss That Won't Make You Broke
Shopping for friends is hard enough, but don't panic! Check out some of the best gifts to buy for your boss that won't have them rethinking your employment.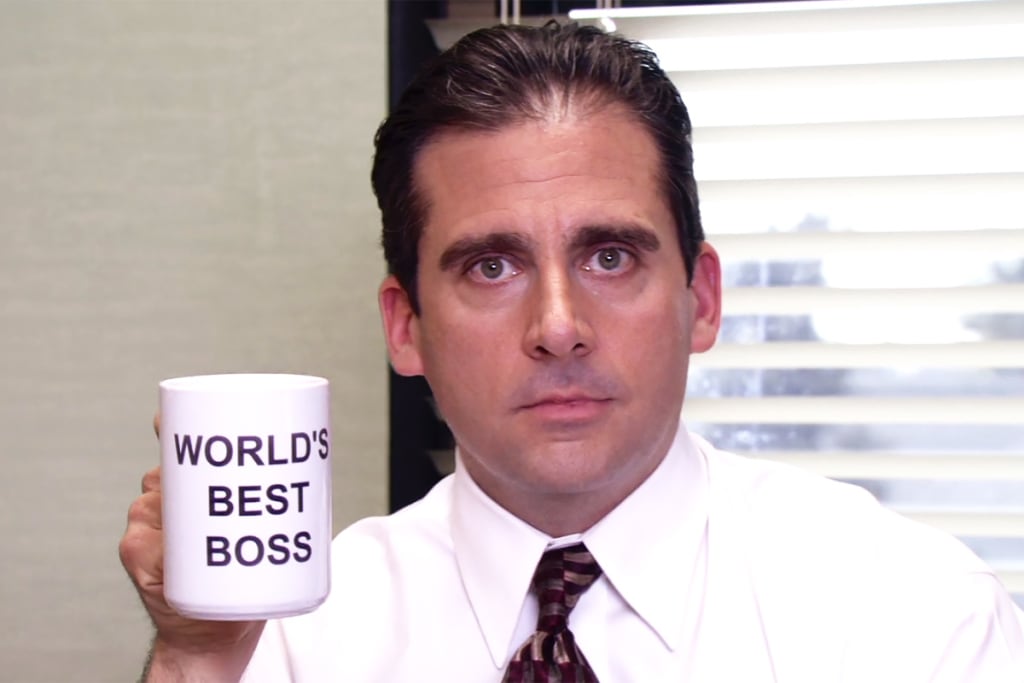 Buying gifts for anybody can be difficult and stressful, but buying a gift for somebody who basically controls your fate can be downright panic inducing. Yup, we're talking about buying gifts for the boss man in your life. Depending on your relationship and your level, it might not even be necessary to get your boss anything. But, if you do have to get them something, make sure you nail it. Whether you have a nightmare boss or a chill boss, you'll want to make an impression.
Listen, your boss already knows how much you do or don't make, so there is no reason to blow your entire budget. It might be tough if you don't know all that much about him or her, but I'm sure you could ask around and find some perfect gifts to buy for your boss. A little thought to show that you even give a crap at all should be enough to get by, so don't wait too long, hurry up and get something affordable for your boss!
If you are a fan of The Office and Michael Scott, this mug idea is both funny and affordable. Don't make your boss gift it to themselves like Michael had to do, pick one up for them. As far as gift ideas go, the boss mug is a classic, easily one of the best gifts to buy for your boss.
It is completely safe to put in the dish washer and is capable of holding 15 ounces of delicious coffee, or whatever your boss may like.
This is one of the best gifts to buy for your boss if they're constantly on the go. It includes a nice personal touch as these cards are able to be engraved with whatever saying you'd like. They are made from sleek and stylish chrome, and have a smooth black velvet pouch.
This business card holder will impress potential clients, and have your boss looking like he works at Sterling Cooper.
As a boss, odds are they will need plenty of places to jot down big ideas, or maybe just some personal thoughts. Give them a high quality leather journal, it's something that is usable in basically every profession.
You can also customize this journal to say your boss's name if you'd like to personalize it a bit more. It's one of the best gifts to buy for your boss, because it is endlessly practical.
Whether you have a boozy boss or just one who enjoys a fine cocktail from time to time, a nice cocktail tool kit is really useful gift for your boss. It's perfect if they just came back from traveling, as they can unwind with a nice drink when they get back home — or the office.
This is also a pretty safe gift, and when it comes to gifts to buy for your boss, that can be a good thing, especially if you don't know them too well on a personal level.
A great calendar is a good way to stay on schedule while also offering something to look at. This great National Parks calendar will give your boss some plans for outside the office as well, maybe even inspiring them to visit some of these marvels.
Bring out their inner travel junkie with one of the best gifts to buy for your boss. It features 13 amazing color photos of some of our most treasured plots of land.
What is even better than a monthly calendar? A day-to-day calendar featuring the funniest cartoons from The New Yorker! They make a great office gift, and will help your boss check the days off with a big smile on their face.
Also, it makes one of the best gifts to buy for your boss if they happen to be a little bit sophisticated. The New Yorker features some of the best political and humor writing you can find anywhere, so don't be surprised if your boss reads it.
You don't owe your boss anything (other than hard work), but why not gift them a great set of patriotic coasters? If they love cocktails or hot coffee, it's safe to say they will adore these things.
Almost everyone could use a good set of coasters, so by definition these things are some of the most useful gifts to buy for your boss. They are beautiful, functional home decor items that fit naturally in every space, always a safe and perfect gift.
If you are at a loss as to what to get your boss, keep it simple with a great gift basket. This one from Fifth Avenue Gourmet comes with a 22oz mug, Lindt chocolate and truffles, Ghirardelli Squares, and Pirouline chocolate wafers.
This is one of the better gifts to buy for your boss if he or she happens to be a chocolate lover. This shouldn't be that hard to figure out, just do a bit of research. Even if they don't love chocolate, they still get a sweet coffee mug.
This is a straight up practical gift, and something nice to get if you don't want to accidentally ruffle any feathers. It's also one of the best gifts to buy for your boss if they always seem to be zapping their phones battery life.
It offers a lot of juice and is compatible with pretty much every type of smart phone out there on the market. But, to be safe, sneak a look at your bosses' phone before you buy it.
More than anything else, coffee keeps the workplace alive and kicking. Most likely, your boss can't get their day started without a few cups, so it's no wonder this makes one of the most useful gifts to buy for your boss.
Coming in six different flavors of coffee, this gift basket will help your boss function better and maybe even give you that big promotion. At the very least, they'll be less likely to send you packing.
Good to Great is a useful case study style management book that your boss might enjoy. Jim Collins is very adept at finding commonalities that make successful companies even more successful, and how you might apply them where you work.
If your boss loves information (and they should), this is one of the best gifts to buy for your boss. Just be sure you know your boss a bit first, because if you give them this book with no context, they may get the inclination you think they suck at their job.
product review