Globalization's impacts on life
And its effects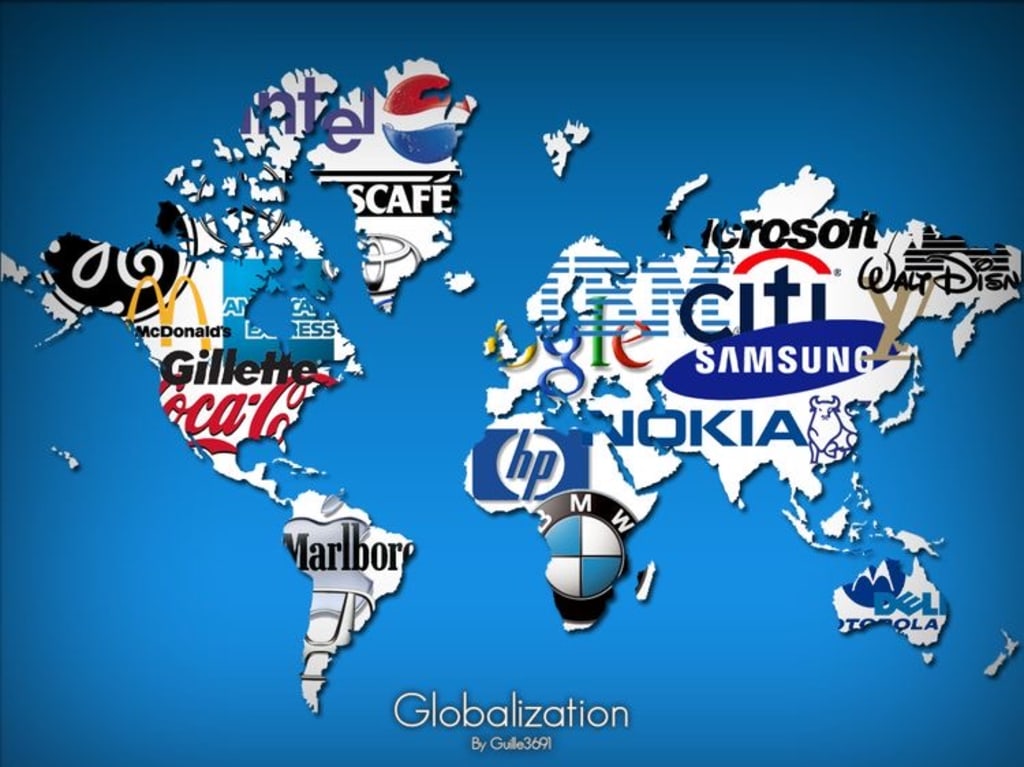 Source: Internet
Today, we are going to find out globalization's importance and effects.
More and more, people are aiming at creating a community in which we can happily live together. Thus, is it changing society for the better? What has it specifically done to our society? How are different cultures adapting to it?
First of all, what is even globalization? It's the way a group of people with distinct ethnicities and traits interact to exchange services, cultural backgrounds, economic information, ect., in a less complicated way. Or it can be the process of how one matter has influenced and shaped the group as a whole. But no matter what, we are incredibly used to this kind of change. Without it, our lives would probably be quite stressed out. Here are some areas that globalization has heavily influenced.
1. Fast food
In the 1860s, the fast-food industry made its presence with the classic fish and chips in Britain. Later in the middle of the 1900s, restaurants with drive-thru services in America started to take off, and soon after, spread throughout the world, bringing delight and convenience to numerous households. Fast food turned into a multibillion-dollar industry with a total estimated worth of 570 billion dollars in 2018.
Nowadays, you can effortlessly locate a McDonald's restaurant in almost every city. They have a massive food chain and can be spotted in 119 countries, attending approximately millions of customers every day. Their menu includes various dishes like chicken nuggets, burgers, fries and such. They've even extended their chain into a cafe-like cafeteria named Mccafe, where customers can enjoy coffee, baked goods, and refreshments.
Similarly, Subway, Burger King,..., are some of the biggest fast-food chains. Aside from fast-food, some brands serve coffee to clients. For instance, Starbucks is one of the most popular brands.
2. Music
Similarly to how fast food took the world by shock, music has become the universal language for every single person on Earth. Unlike lingua franca(s), which is the global language used for communicating like English, Chinese, or Spanish. You don't need to learn the language to get a better understanding of it. Even though music has changed remarkably through time, we still can connect thanks to the passion we sense when we hear it.
The reality is that there are so many people who listen to the same genre, song, or artist, even if they do not grasp the lyrics' meaning. For instance, the most viewed music video online is this Spanish song called "Despacito" by Luis Fonsi ft. Daddy Yankee.
Speaking of international songs, K-pop has dominated the world with its music. Thus, I assume it would be unfair to the gigantic and supportive fandom called A.R.M.Y if we didn't give them a shout-out. A.R.M.Y has been the official name for the fandom of the Korean boy band, BTS(Bangtan Boys). Not many consider Korean as a universal language, though their influence has been well-known in the past years. Other than that, there are other bands like EXO, Got7, and BIGBANG. Additionally, there are also girl groups such as BLACKPINK and Twice.
Commonly, people may not understand the language of these spectacular artists. But fans can easily find themselves immersed in their idol's music.
3. Economy
People most likely know about globalization thanks to economic growth, which is why this part is going to be the keystone of this story.
Nowadays, we can trade exported goods more efficiently and purchase them in our local supermarket or mall. Globalization has helped us to get easier access to high-quality products all over the world. More trades result in higher growth rates, and this would be advantageous for developing countries like the U.S.A and China. Secondly, companies can expand their markets internationally, allowing them to distribute goods more effectively.
On the other hand, it would also mean more intense competition for brands. And unwealthy countries wouldn't benefit from globalization as much since it would be trouble keeping up with the demand. Some people are even worried about losing their cultures that involve cuisine and greetings.
-----------
Thus, which countries prefer globalization? According to statistics, higher rates of globalization exist within European countries like the Netherlands, Sweden, Germany, and Denmark. And Asia has the Philippines, India, and Singapore as its main supporters. Whereas Japan has opposing views of such matters. In Europe, Greece and France are the two most skeptical countries about globalization.
-----------
In conclusion, globalization has been a positive influence so far for the general population. It has affected consumer's choices, music, and economic growth. Nations that favor globalization are mainly the Netherlands, Germany, India, and Singapore, while Japan is doubtful.
Have a nice day!
----------
Author's notes: We are facing an outbreak of 2019-nCoV(a type of coronavirus) so I wish everyone the best of best. Don't get infected and take care of yourself with frequent hand hygiene.