Gain More Twitter Followers
New Followers in Just Minutes Per Day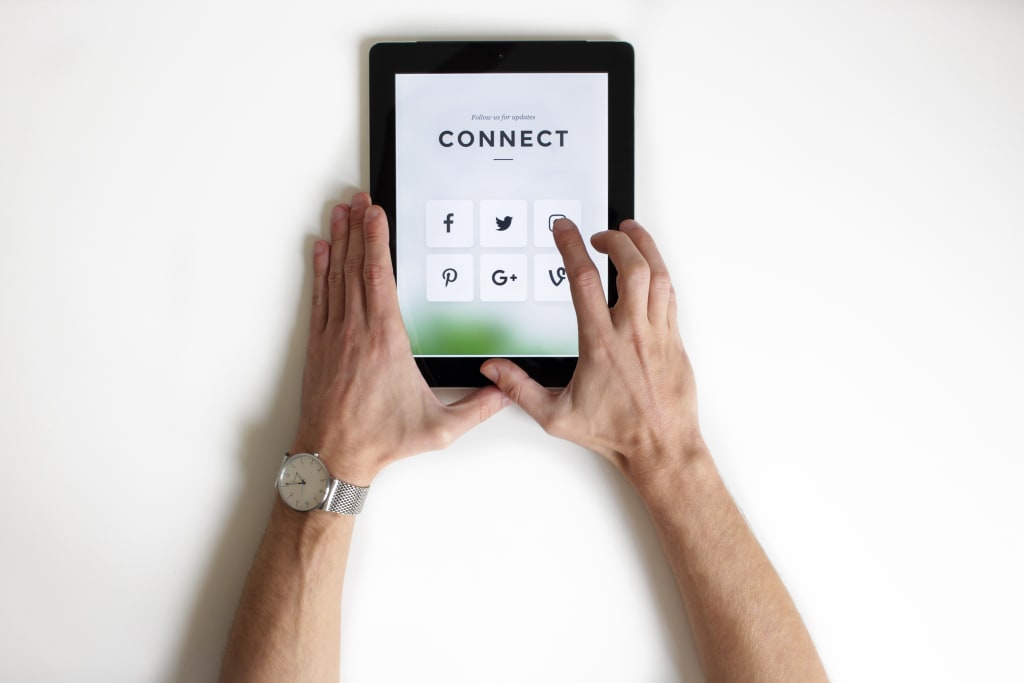 Photo by NordWood Themes on Unsplash
The average Twitter account has 707 followers. That number is a significant increase over 2012 when the average feed had around 250 followers. The rise of the celebrity tweeter is part of the reason for this increase, but if you are new to Twitter or trying to gain a name for yourself in your industry using social media, you will need to compete with millions of other accounts to be heard above the noise. The first step is to figure out what you want out of tweeting. Small business owners and creative freelancers often use it to connect with customers, including showing them new products, but a feed that is only yelling "buy my stuff!" won't be appealing. Instead, your feed will have to provide useful information to readers to make it successful. In addition to content, check out these ways to grow your audience on this powerful platform.
Tweet Consistently
Consistency is important to any campaign to get more followers. While you do not have to tweet multiple times a day, it is best if you do. Use a system like Tweet Deck, a completely free system that allows users to pre-schedule tweets. Use these scheduled tweets for things like holidays, daily tweets, and general motivational comments. While it is important to tweet consistently, it also is important to tweet at various times of the day to make sure that you are connecting with as many followers as possible. Twitter moves quickly, especially for people who have hundreds of people in their feeds, and you will get lost if you do not post frequently.
Use Daily Hashtags
Twitter works on hashtags. If you are new to the platform or social media, the hashtag is a way to see a complete conversation. Click the hashtag, which serves as a link, on any tweet, and you can read all posts using that hashtag. Sticking to daily hashtags, such as #FridayFunday or #MotivationalMonday, is a simple way to get additional eyeballs on your feed. These people may not be normal readers of the information you provide or may not be people who would find your feed normally, so making these daily hashtags part of your feed is beneficial.
Popular Daily #TwitterHashtags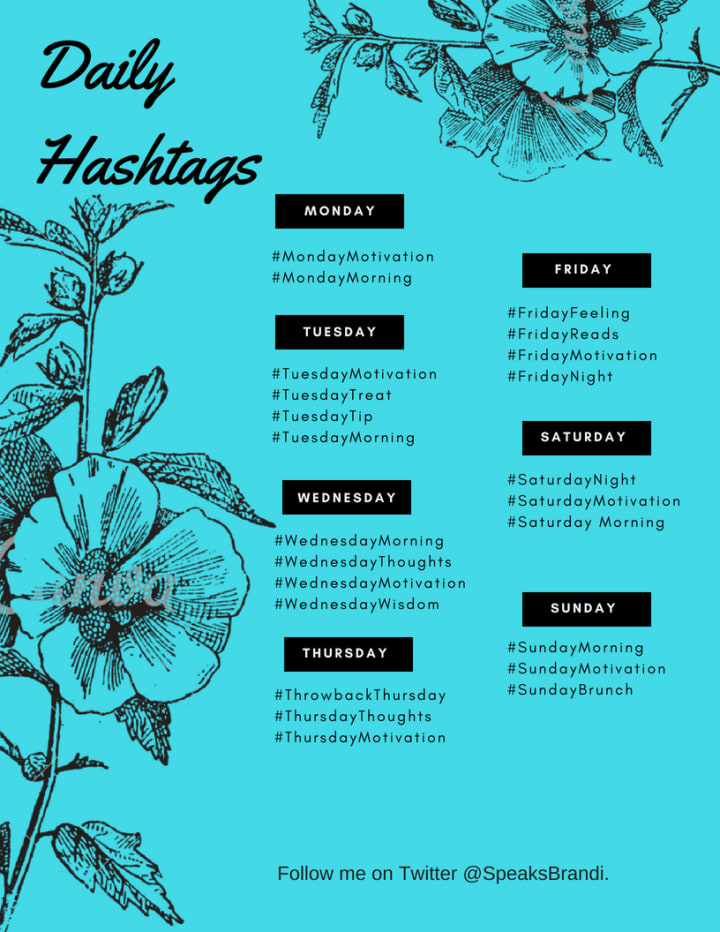 Quantity Matters
On Twitter, quality is important, but you have to be heard through the noise. In order to do that, it is vital that you tweet often. In addition to using daily hashtags, look for trending topics and hashtags. If you log in to your account, these trending tags will be on the left-hand side. Make it a point to log in daily and post using at least one of them. The tags include pop culture topics, such as award shows and sporting events, as well as current political topics and just fun hashtags.
Connect with Community
Whatever niche areas interest you, there is a Twitter community for it. The key to connect with those people is to find the right groups, hashtags, and posting trends for those groups. For writers, for example, #writerslife and #writegoals are two popular hashtags. Start with a # symbol and then begin typing keywords related to your interest area. Once you do that, you should be able to find the best hashtags for your topic. Then read through those hashtags and post to them frequently to find the conversations about your niche area.
Whether you are using Twitter for personal or professional reasons—or a combination—these tips should help you to gain followers. Social media shares and follows tend to snowball, meaning that getting the first 100 followers will improve the chances that those people will re-tweet you, earning additional followers more easily. Social media works on networking, and cultivating and then nurturing that network is the best path to lead to a robust Twitter feed.
social media
About the author
Brandi is a writer and part-time foodie. She feeds a diabetic spouse, a meat-and-potatoes kid, & a wannabe vegan on the daily. Read about what she's learned.
Reader insights
Be the first to share your insights about this piece.
Add your insights