Finding More Storage Space
Homes are shrinking and the population is growing.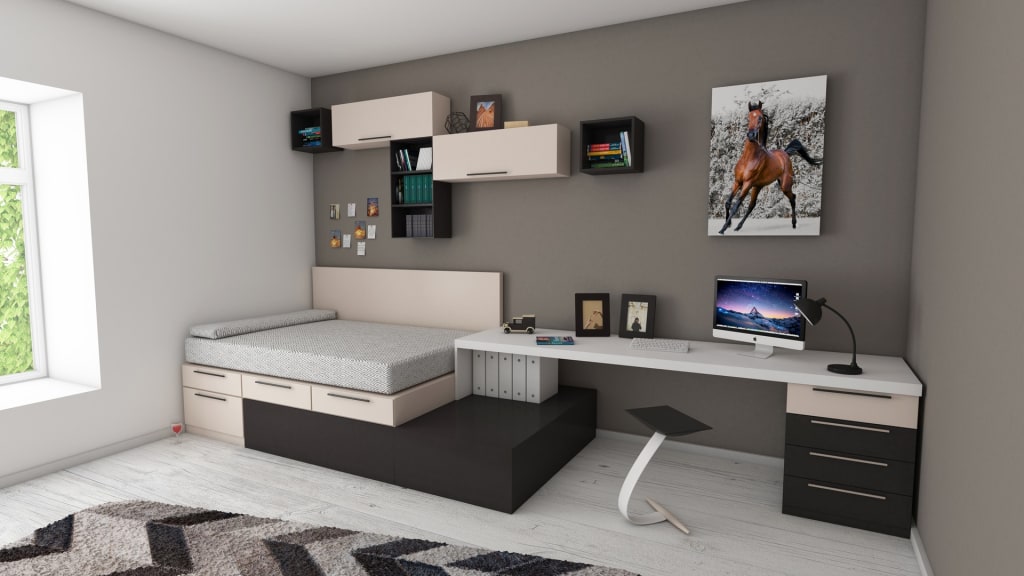 If you're feeling a little cramped, you're not alone. We have less space than ever to work with at both home and work. In the United States, the average size of a single-family home peaked in 2015. It's been on the decline ever since. There's less land and higher expenses associated with building. Canada is dealing with a similar problem, as the homes there are shrinking even as the population continues to grow.
The problem is also bad for businesses, as they have less room to store products that are critical to their company's success. Luckily, there are a few ways you can make your available space feel bigger. Here are a couple of surefire ways to find more storage space.
Utilize Overhead Space
Overhead space can be a great way to store items, but it can also be tough to figure out how, exactly, your business should utilize the overhead space. That's where customized modular mezzanines enter the equation. They're a stellar but occasionally overlooked way to store more stuff at your workplace.
Mezzanines work best when they're made of bolted-together modular steel rather than wood or even welded stool. Installation is fast and simple, and if you ever move offices, then you can rest assured that disassembly is also simple. These freestanding structures are incredibly versatile. They're visually appealing enough to use in a customer-facing front office, but also sturdy enough to use in the deepest reaches of an industrial warehouse.
You may be thinking, "That sounds nice but heavy," but it's really quite lightweight. You don't have to use cranes or other heavy machinery to position your mezzanines. There's also no work permits required, which can be a real pain if you're just trying to organize your space more efficiently. These structures give you the ability to maximize your overhead space usage without wasting any extra time or money.
Take Inventory of What You Don't Need
Marie Kondo and her Netflix series have unleashed a new wave of decluttering. People are throwing out everything from old clothes to old books. It's nice to see people focusing on the material possessions that really matter and getting rid of things that don't "spark joy." However, when you're in an industrial office space, there's a lot more taking inventory than sparking joy. You have to figure out if what you're storing is really helping or hurting your business.
How can inventory hurt your business? For starters, let's say you have some old items in storage that you haven't touched in a couple of years. At this point, they're probably not going to be used for whatever reason. Maybe the product or model is outdated and people want something newer when they stop by your business. Now, that doesn't mean you should take all your old business inventory over to the nearest Goodwill. That could get you fired, and most industrial equipment and products can't exactly be taken to Goodwill anyway. They don't need 100 buckets of old paint thinner anymore than your business does, so don't even try it. It's not something you can exactly hand out to the public in a sale, either.
If you can't donate old industrial supplies, then what can you do? You might be surprised. For the sake of convenience, let's stick with the paint thinner example. There's a way to recycle old paint thinner. That gives it a longer shelf life, so to speak, but it doesn't mean you can use it forever. Eventually, you'll need to dispose of it properly, ideally at a local facility that's designed specifically for hazardous waste materials.
Ideally, everyone at your business should band together and figure out a way to remove excess inventory. You'll get a tidier workspace even as you bond a little with your coworkers.