Everything You Need to Know About Caregiving
Taking care of someone is challenging. What does a home caregiver do? Here are top things to know before becoming a caregiver.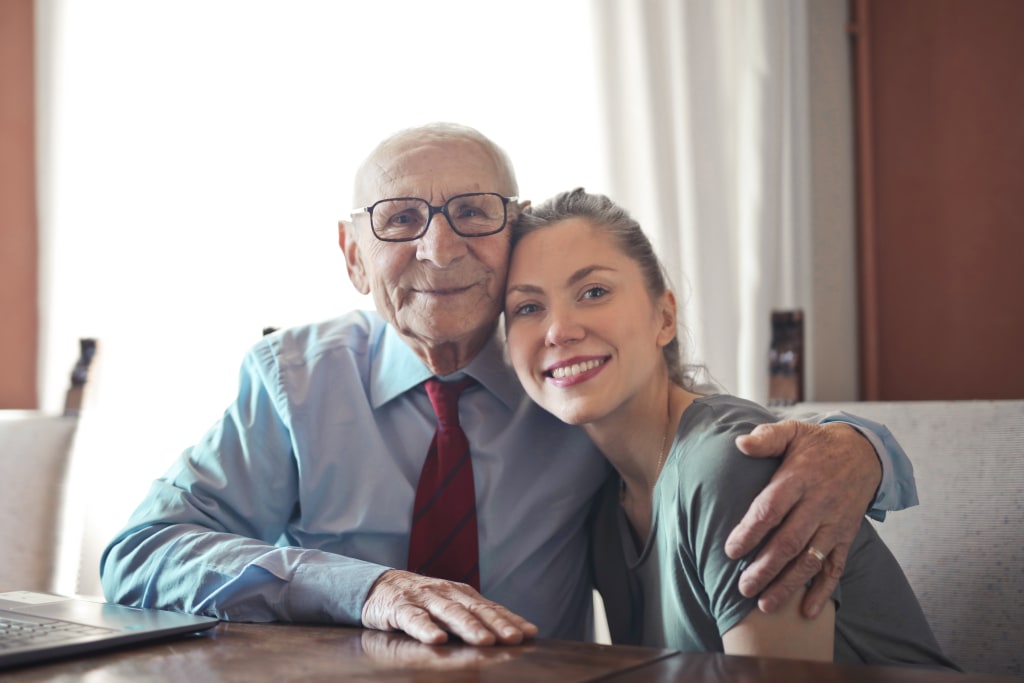 Caregivers Make Senior's Lives Better
A caregiver's job goes beyond just providing medical supervision and assistance with daily routine activities. The important role of a caregiver in assisting the elderly and people with special needs has become a lot more prominent and of value today. Caregivers are professionals that take care of the needs of seniors and are also available to assist those with assisted-living requirements. However, becoming a professional caregiver is not an easy task, especially with agencies facing a shortage of caregivers against the increasing need for caregiving services. Here are a few things you must know before applying for professional and certified caregiver jobs in San Diego.
The role of Caregivers
There are several ways you could explore the field of caregiving for seniors, or people looking for regular medical assistance. Caregivers from reputed agencies like AtHome Care Service are involved with various assisted-living services, such as cleaning, bathing, cooking, and feeding the elderly. Providing round-the-clock medical assistance is also a crucial aspect of caregiver jobs, where certified nurses are responsible for taking care of medical needs and emergencies for the elderly. Non-certified nurses are often involved in non-medical situations, such as helping seniors with their routine chores and activities like laundry, cleaning, and running personal errands. Certified nurse assistants and home health aides are other forms of caregiver jobs that require certified nurses to constantly monitor vital signs, blood pressure, and check for other symptoms.
How can you help as a caregiver?
Caregivers have become very important for a lot of families, especially those with senior citizens and special needs. Families are always on the lookout for polite, trustworthy, and professional caregivers who are trained and certified in their jobs. Taking care of seniors is a challenging task that requires a lot of patience, love, and care, which is precisely what is expected from professional caregivers. Caregivers are also expected to act with knowledge, maturity, and understanding during difficult situations, and should be adept at handling medical emergencies well. When taking care of the elderly, there's a lot that caregivers must keep in mind to ensure that they provide the best possible care whilst communicating and building trust. Hence, caregivers are known to be polite, kind, and friendly that allows them to become transparent and honest with seniors and their family members.
Becoming a Senior Caregiver
If you are passionate about caring for seniors but do not have any medical training, a career as a senior caregiver may still be ideal for you. Home care providers make it possible for seniors to grow old safely in their own homes Different states have different rules and guidelines for becoming an accredited caregiver. However, most jurisdictions have similar minimum requirements including:
Attaining the minimum age of 18
Passing criminal background check
Successfully completing some level of training
Most of the people who provide care for an adult family member or friend are not paid. To be an unpaid caregiver for a family member, the requirements are usually waived.
There is no golden rule to becoming the best caregiver; although there is a lot that caregivers can do to make sure that those in need get appropriate and urgent assistance whenever required. If you're a kind and polite caregiver who is up and ready to help the elderly, you can partner with professional and reputed agencies like those that specializes in senior care and assisted-living facilities. You can also focus on acquiring licensing and certifications that can add more value to your profile as an honest and expert caregiver. Without a doubt, the ability of caregivers to transform the lives of the elderly makes them an invaluable asset to our society.