EVERYTHING IS WHAT IT SEEMS TO BE
By Darius Cherry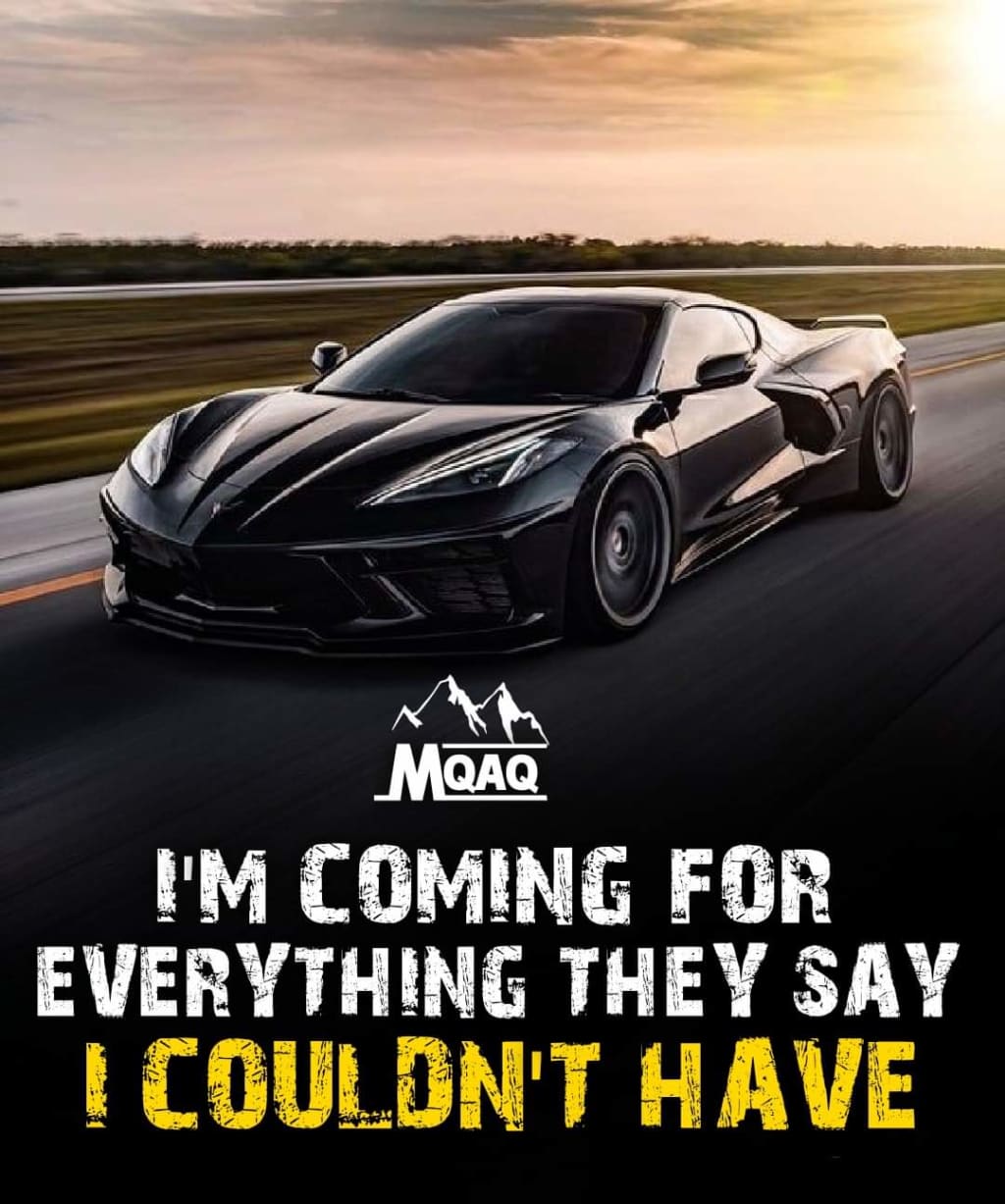 As humans we tend to have a thought process of everything is going to be alright which it will be but not how we want it to be. I am the perfect example for that and I know you are saying here he goes with this "I am the shit attitude"..... Well that is just your breath, read in your head not aloud. I only say I am the perfect example or atleast one of them is because I don't go broke chasing attention, I am broke from investing in myself, networking , and purchasing race car related techniques and experiences to help me further my goal. I am not here to live in the past or sound like a broken record in fact I hate repeating myself anyway. I am moving on and explaining living a few years away from my thirty's is where I want to be. I have a lot of hidden talents but hard work always beats talent and that is why I still work so much. I work so much I push people out of my life, because I never sleep. I like to be productive and the reason for that is my drive. You build a habit of productivity if you have large goals to achieve in life. I make it look easy though now because I recently learned not to give up and I will explain that now.
When I finally settled in Arizona I learned I am the definition of fear, as someone who can survive cancer, being homeless and still chasing a goal you see so many people achieve, because you are the underdog. I have no issue staying in my lane even if that lane is the sidewalk, see what I did there? I need to understand why you are reading this, is it for my support? Is it to get insight on my next move? Are you looking to be motivated? Let me tell you something I do not care about what you think, because that is one of my biggest problems and that's why I say everything is what it seems. If you are serious about your goals you shouldn't have to explain yourself. People should know but that doesn't always happen. In high school I predicted five hundred thousand dollars at twenty one, one million at twenty five and one billion at thirty. During the pandemic when everyone was scrambling for the stimulus and unemployment on the irs website I decided to open up the portal to see how much I made in my life. Are you ready? I am twenty seven and I made ninety eight thousand and three hundred twenty nine dollars and all I have to show for it is memories. I am so happy I don't actually make a lot of money now, I made so many mistakes while I was broke but they weren't too bad to fix. The saying goes "more money, more problems." I have never seen a wealthy person who hasn't learned from their mistakes, maybe because they pay someone to hide them….
I can tell you though I am where I want to be we can't rush life, I am still learning that trust me. My mind is always getting ahead of itself and running at one hundred sixty mph running forty pounds of boost. I had to throw that car term in there, because like I said I am where I want to be a car enthusiast pushing its full potential on and off the road. I hope whoever is reading this is doing well in life and happy where they are at now, but do not get comfortable. Sorry to say though these goals I have are all automatic now because I decided to continue to focus on myself which is hard because going through all this and trying to have a heart is so hard. It can never be easy for people who have to start from troubled beginnings and that is why I appreciate you reading this. I do plan on giving back to the world but I do not want to say what it is, because people become big and forget about people. I look in the mirror and tell myself never to forget why I am doing this, I still cut people off though. It is very necessary because you can't expect a cake to be delicious if it was made with something toxic.Let me put the cherry on top of this story, I did just describe my life as cake, isn't the title of this story "EVERYTHING IS WHAT IT SEEMS"? Your life could be sweet as cake if you let people be and focus on your goals. People try to give me that advice. It is just one ear out the other, I have shamed Instagram through Starbucks for a free coffee due to people sharing the same stories over and over. It's a vicious cycle of how happy or inspiring someone is and now I let that swallow me up. It is what it is though, it got me in a position of just doing what's best for me and letting peace carry me in life. I can finally just write anywhere and just be in a place of not being seen and still popping up at different car events without being known for just having a car when that time comes. Do you see everything how it seems or you just go with a flow type of person? Don't tell me or bother to show me, I will hear or read about you when you hit your success point in life. I have Vocal for my voice for what it seems like.
advice
All my Stories are connected
follow my IG: @kingdarius888
Track and Car enthusiast
Receive stories by Darius Cherry in

your feed