Essential Tips For On-demand Food Delivery Marketing On Instagram
Powerful Instagram Techniques Help You Build Brand And Drive Followers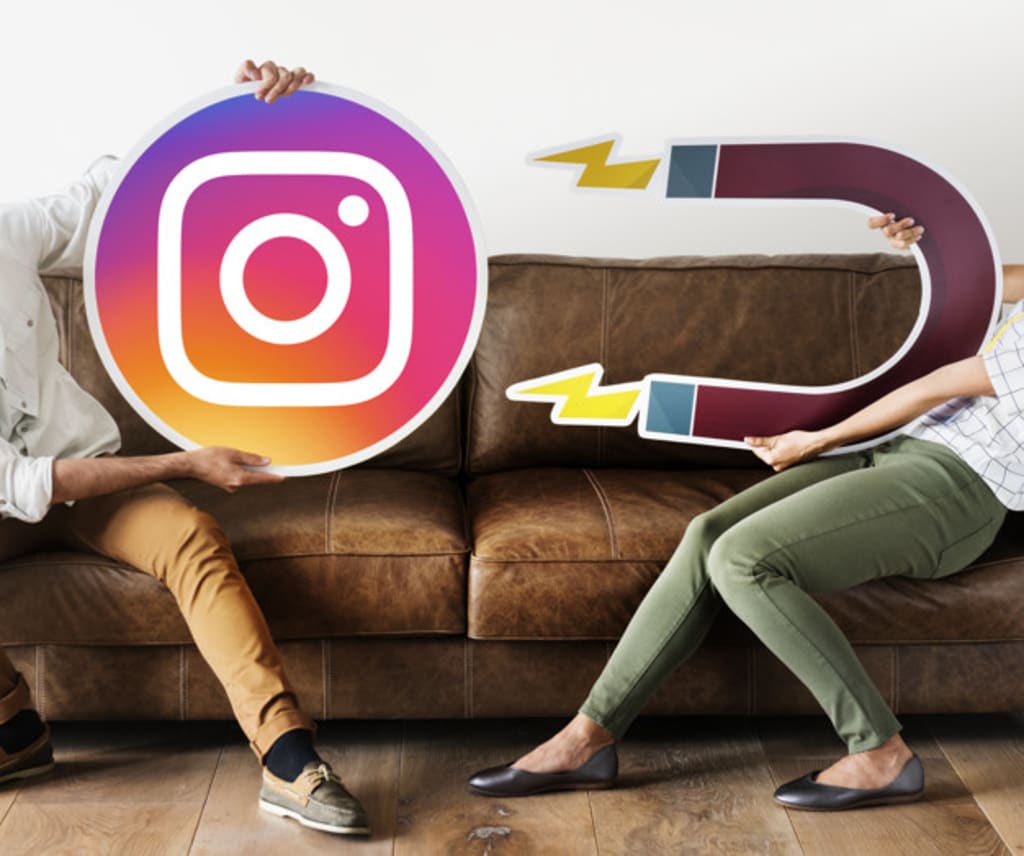 Living in a connected world, business owners are always looking for cost-effective marketing solutions that help them to connect with their customers. With the increasing usage of the Internet, we have numerous social media platforms and other related sites where we can publish the content and engage with the audience.
On the other hand, the wave towards online food ordering is increasing from the last couple of years because it offers comfort to the customers. Digital marketing is a vast concept where many techniques, tools, methods play an essential role. But with over one billion active users, Instagram is one of the best platforms to get your on-demand food delivery business to get noticed.
Instagram offers many tools and advanced features that add value to your marketing strategy and gives your optimum result. It provides dozens of tools for small businesses with advanced analytics, eCommerce Instagram posts, and attractive ways to drive more traffic from the Story feature. It allows you to engage with your target audience.
Let's unwrap some of the best Instagram marketing strategies for your on-demand food delivery business.
# Change Your Individual Account To A Business Tool
Make sure you have already decided what you want to achieve with Instagram marketing? You must be clear because it will reflect your business's personality. You should have agreed in advance what is your exact aim behind using the business tool. Usually, the aim can be:
Showcase your product or services
Build an audience
Increase awareness of your food delivery market
Increase brand loyalty
Share and exchange news and updates.
Obviously, you want to increase the followers for your food delivery business, so turn your normal Instagram account into a business profile. This is the very first step because some of the advanced features are limited to business profiles only.
Once you are logged in with the business profile, make sure you have set the profile public not private because you are using Instagram for the marketing purpose. You can not advertise on Instagram if you remain as an individual account.
Fill up necessary details such as bio, your business introduction, contact details, website details, and promote your services with attractive pictures and videos.
# Link Your Instagram Account To Your Delivery App
One of the most common mistakes business owners make is not linking their Instagram account with the app or website. As we are heading towards digitalization, you should not forget the power of social media because it drives you more traffic on the site and increases app downloads. Hence it is equally important to link your Instagram profile to your delivery app like grubhub because it will give you a head-start to expand your business reach.
Moreover, it helps you drive more organic traffic to your website and also allows customers to place an order online. If you are new to the food delivery business and want to engage with a number of customers, this is the best way to do so.
Customers today use social media extensively, it may take time to get noticed by your application or website, but Instagram through you will get more order requests and increase your followers within a short time.
# Use Sponsored Ads To Attract Audience
According to the experts, paid marketing techniques never go fail if you have analyzed your audience and have accurate info about their preferences. Once you are done with creating a business profile, you can get started with sponsored ads on Instagram, just like you do with Facebook. All you need to set a budget, time limit, and location on which particular area you want to display the ad.
The major benefit of using sponsored ads is that you can reach out to those customers who are not your followers. If you want to get the best results out of it, create customer personas in order to serve them more.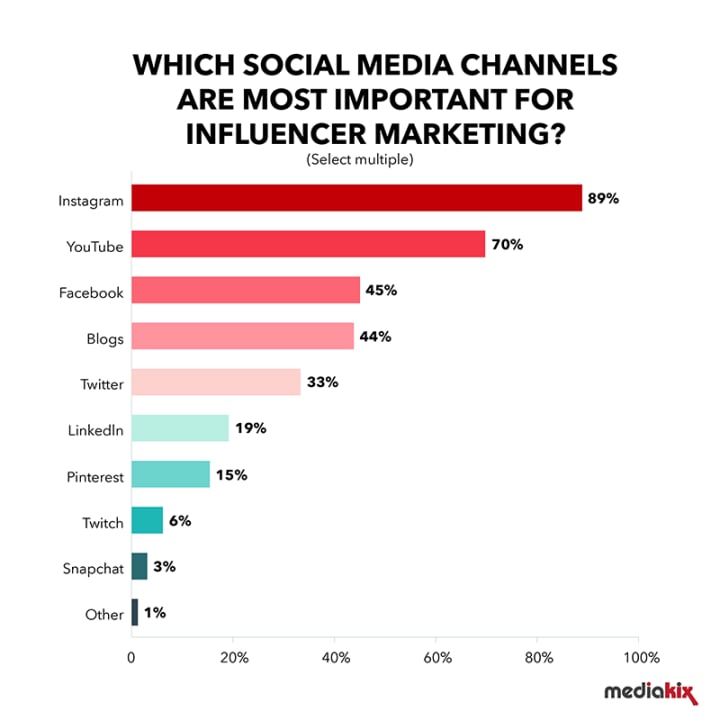 As per the above chart, it would not be wrong to say that why more and more brands prefer to advertise on Instagram because it gives you promising results as compared to other platforms.
Another possible way to spread your content is to republish your successful posts with necessary changes in content and hashtags; it will attract more users and help you connect with more followers. You can also start multiple ads to communicate with different types of users; it will increase the chances to appear your post on the "explore" page.
# Choose Your Own Hashtags
In Instagram marketing, hashtags play an important role. To reach the target market and increase the engagement of your post and videos, you need to choose the right hashtags that reflect your food delivery business as a brand. There are a few types of local hashtags you need to choose, suppose (city name, area name, or country).
If you choose your own hashtags that represent your brand, it will help you promote your content more effectively, make sure hashtags you use are simple, unique, and eye-catching. As we know, Instagram allows a maximum of 30 hashtags in a single post, so choose wisely before publishing the content as it will help you get more exposure within a short time.
Publishing hashtags related to your food delivery business makes your profile more functional and allows you to highlight content that eventually increases your business's brand visibility and increases user engagement.
# Include A Clear Call-to-Action
Adding calls-to-action to your post allows your users to take a specific action; it may be related to visiting your site or ordering food. Hence, add a short and clear CTA button if you want to get maximum orders and generate more traffic. Indirectly it will increase the website's traffic and boost app downloads.
For instance, you can use catchy CTAs that grab attention, such as "order now," " only for 24 hours," in order to make your user's order food right away. Adding urgency to your CTAs make customers feel a fear of missing out on a major discount. In the end, it boosts sales.
Last Words
In short, the strategy for Instagram marketing depends on your brand and what you want to promote. If you are new to the food delivery business and don't want to spend a huge amount on marketing, it is the best way to get started. Instagram has become saturated, but the above tips will surely push your Instagram marketing forward and give you better results.
social media
About the author
Anthony is a proficient writer who remains updated on the latest of on-demand marketplaces. He encourages small businesses to go wide by discussing the best of on-demand service trends to implement.
Reader insights
Be the first to share your insights about this piece.
Add your insights