Emily Robinson: YouTube Today, Broadway Tomorrow
Emily shared her five main tips that can help lead someone to achieve similar social media success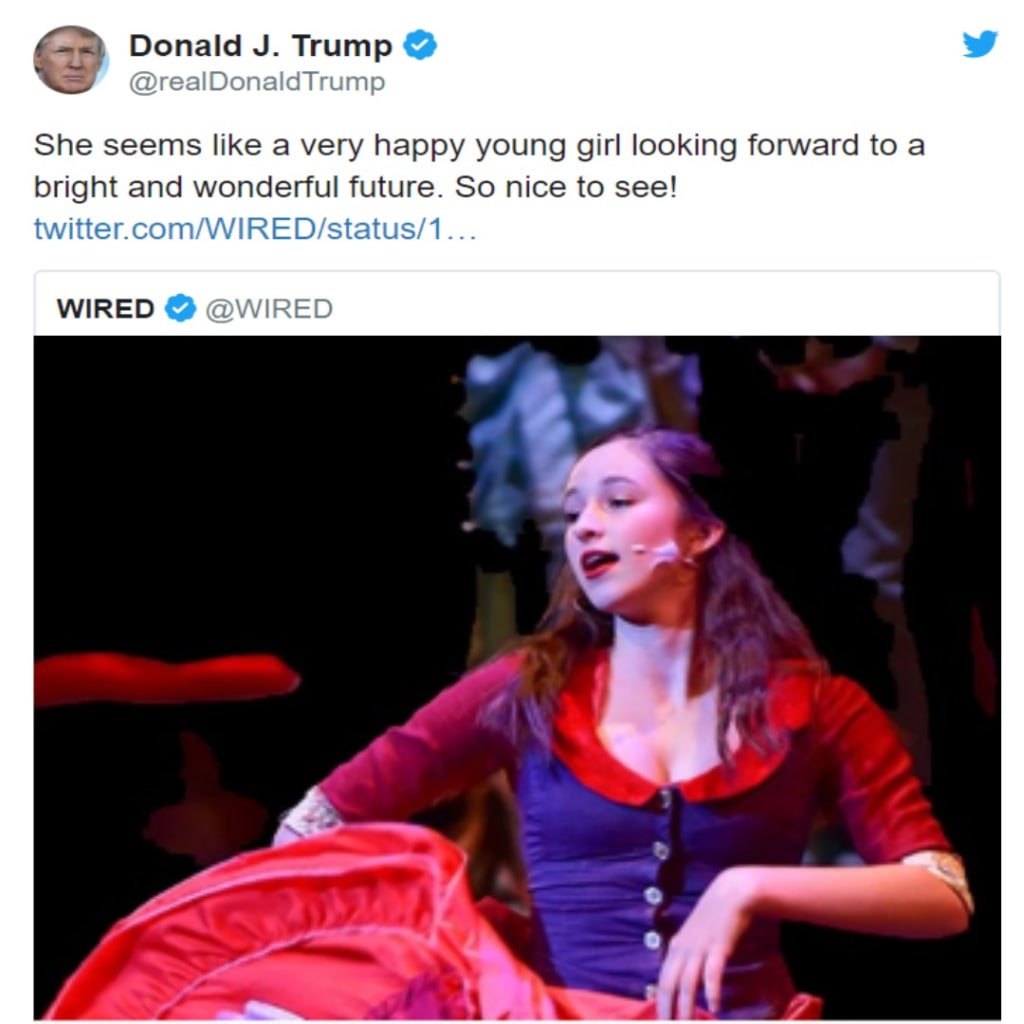 We live in a world where it seems like everyone is trying to make a name for themselves as an online personality, or influencer, if you will. In that regard, the two main questions people ask Google are, "How Can I Become Instagram famous?" and, "How Can I Make Popular YouTube Videos?" To learn the answer, you can either scroll through and read the eleven billion results or you can take the lead from a savvy teenager.
Recently, I had the pleasure to interview New Zealand's hottest internet singing sensation, eighteen-year-old Emily Robinson, regarding how she did just that. This successful Teen Queen has accumulated over sixty thousand YouTube Subscribers, a total of nearly five million views between all her videos, and thousands of Instagram and Twitter followers. Even more impressively, this inspirational idol is still on the rise. Within the past thirty days she has gained thirteen thousand of those YouTube subscribers and 1.3 million of those total views.
Emily shared her five main tips that can help lead someone to achieve similar social media success, whether they're an actor, a singer, a politician or a world traveler.
1. Do What You Love
It may sound cliché, but this is exactly what she is doing. It is certainly effective. Surprisingly, a rejection sparked her love for the stage. At the age of nine she auditioned for The Sound of Music and received a callback for Marta Von Trapp. Emily did not win the role and was in the ensemble instead. She has not stopped performing since then. Recounting her younger years, Emily said, "rehearsals for shows were one of the only afterschool activities I didn't get nervous about going to… I did shows with the National Youth Theatre Company for 10 years, which provided me with the confidence and love for musical theatre I have now."
2. Take Advantage of the Trends but Maintain Your Authenticity
Emily attributes part of her success to timing and luck noting, "Posting the right video at the right time was key, along with being lucky that the algorithm recommends my videos to viewers. For example, one of my first videos to sort of blow up was my cover of 'Satisfied'. I posted it three years ago, at the peak of the Hamilton craze, so there were lots of people searching for things related to the musical on YouTube."
Recently she experienced déjà vu when the internet fell in love with the new Beetlejuice musical. "My cover of 'Say My Name' from the show is doing well now [nearly a million views], due to the same thing. Plus, there's a TikTok trend right now where people lip sync to the song, so that's helping too."
Emily is not just singing what is trending, as her page features a wide variety of songs. Some are classics while others are not popular until she sings them. To remain authentic, she advises, "Make sure you're singing material you love, not just something you think people want to hear because it's popular."
3. Challenge Yourself!
Emily's favorite roles involve playing major characters that challenge her range. She recalls, "I have a few favorites! Nancy in Oliver, Demeter in Cats, Fiona in Shrek and Éponine in Les Misérables. I think I've enjoyed them all because they've pushed me in some way; Nancy tested my confidence as a shy 15-year-old and showed me a lot about stepping outside my comfort zone. Demeter challenged my dance abilities and pushed me to work harder to achieve my goals, and Fiona tested my comedic skills. Right now, playing Éponine is really testing my high belt!"
Many of the roles Emily hopes to play are some of the most vocally and emotionally challenging. "I would love to play Elphaba in Wicked, Jenna in Waitress, Lydia in Beetlejuice, Eurydice in Hadestown, Regina George in Mean Girls, Veronica in Heathers," she shared with me.
She hopes to do this professionally, ideally on Broadway or the West End.
If Emily could give her younger self advice she would challenge her and say, "You're more capable than you think you are. Don't be so hard on yourself!"
4. Stay Humble and Help Others
She says, "I still can't believe my YouTube has gotten as big as it has. I never thought that filming covers in my hallway would gain me any sort of following and I feel so lucky that is has."
She is unmistakably honest and level-headed. When asked to do this interview she was genuinely shocked to be the subject of a piece.
She recently landed the role of Éponine in Auckland's Civic Theatre production of Les Misérables. She recounts that during the audition process, "getting to sing Éponine's songs in the audition and callback felt like such a privilege."
Her humility extends to her interactions with her growing fanbase. She provides support to anyone who hopes to pursue a career in musical theatre or start their own YouTube page. She warmly invites her followers to ask her questions about performing, and YouTube. Her instinct to be kind has helped her build a strong, growing and loyal fanbase who flock to her comments with love and support whenever a new video is posted. She tries to like all the comments and respond to some; this is incredibly rare for YouTubers as popular as Emily has become.
She has an encouraging message to those who would like to start a YouTube Channel urging them to, "Just do it! Put yourself out there! Put effort into your videos and post something you're proud of."
She also gives her fans great advice and encourages kindness. "Be nice to everyone!" she says. "When you're up for a role, it's not just about who's the most talented. It's also about who seems the most pleasant to work with for several months/years!"
5. Stay Motivated Despite Rejection
Emily admits that when she was younger her self-worth was derived from success in musical theatre. If she did not land a role her confidence would plummet. She now knows there are a multitude of factors that determine whether you are cast, explaining, "most of them have nothing to do with you!"
It is hard to imagine Emily not winning a role, but she has a great mindset and strategy for when that happens. "I let myself be upset for a day or two, and then move on. There are so many more important things in life and so many more opportunities waiting!"
For the aspiring performers who hope to achieve similar heights she encourages them to, "Work hard, be ambitious and always be willing to learn," and to be like someone she is often compared to, Lea Michelle's ambitious and Tony Award winning Glee persona, Rachel Berry.
Emily plans to continue working hard in the professional theatre world for as long as possible, "I'll do it till my lungs give out," she admitted.
In addition to her natural ambition, she also finds inspiration externally.
Her desire to make her parents and her friends who have supported her proud is strong. She is also motivated by many of the performers she has drawn comparisons to. "I'm really enjoying watching people closer to my age make it in the industry; Rachel Zegler, Reneé Rapp, Mallory Bechtel, Andrew Barth Feldman, and others give me hope."
Similarly, Rachel Zegler and Mallory Bechtel initially received recognition from their performances on YouTube. Now they have respectively starred in Speilberg's upcoming adaptation of West Side Story and the Broadway production of Dear Evan Hansen.
Emily is obviously in amazing company. It will not be surprising if she soon joins some of her contemporaries on The Great White Way, because her lungs do not appear to be giving out any time soon.
Online success is rarely overnight success, as it takes years of hard work for most internet influencers to gain traction. Emily Robinson's climb up the ladder took time, and the wisdom she has gained along the way can be a guide to anyone who wants to build a substantial and loyal following.
——-
Another reason to love her is that she found something nice to say about the United States when asked about differences in culture compared to New Zealand. Compared to the average foreigner she probably has the best things to say, "I've noticed that Americans are real go-getters and everything is so fast paced. In New Zealand things move a bit slower because there's less competition, but we still have the same fierce passion and drive as Americans," she complimented.
I expect a Trump tweet praising her soon. Oh look there it is!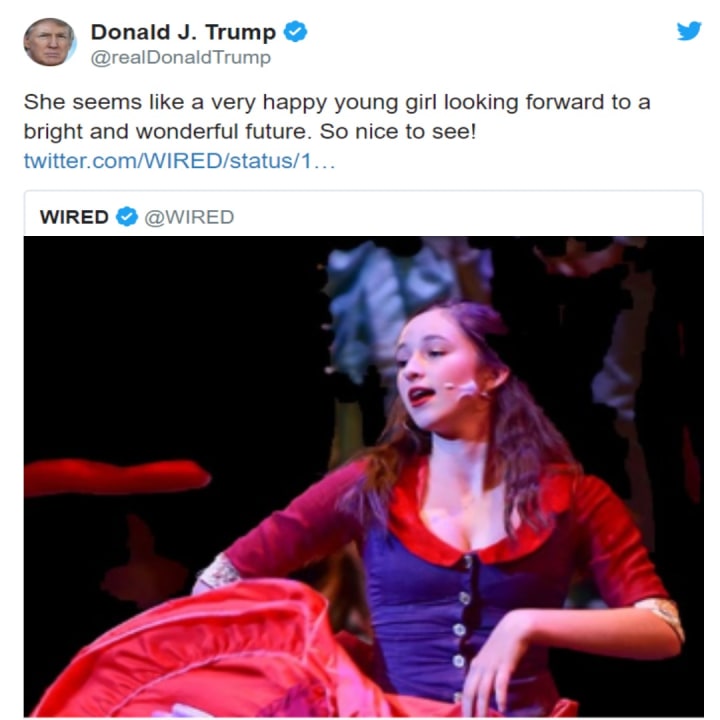 Disclaimer: this part is for fun and a laugh for all of us. I took the tweet President Trump wrote about Greta Thurnberg and digitally edited the photo to be of Emily. Unlike the original, this version is only positive and appropriate.
——–
Be sure to subscribe to Emily Robinson on YouTube and follow her on Instagram to have your ears blessed regularly.
This article was originally posted on AllyWoodard.com