Easy Steps to Master "Growth Hacking"
Every Startup survives on "Growth." Sharing a brief on how to master the design for growth.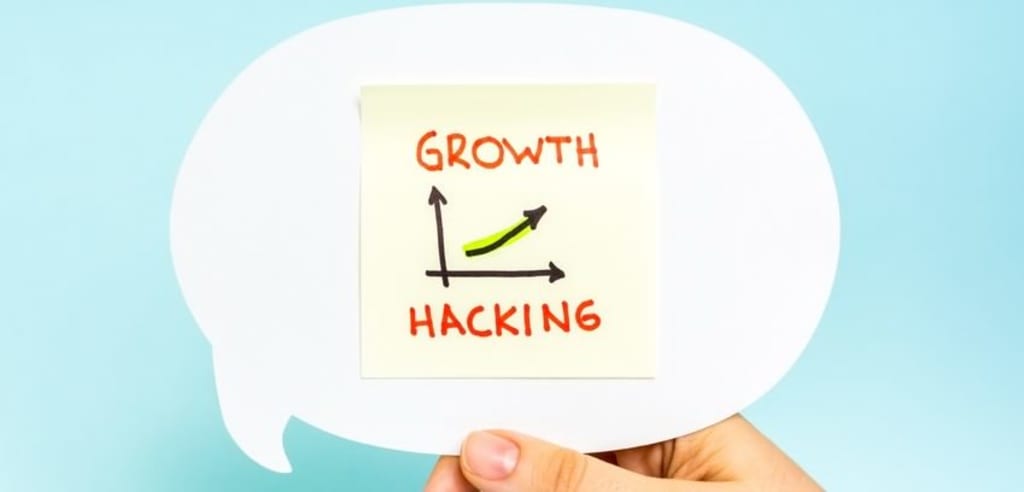 "A start-up is a company designed to grow fast…..If you want to understand start-ups, understand growth." – Paul Graham
Growth is the lifeblood of any company – be it a start-up or a multi-billion-dollar enterprise. So, obviously growth-hacking is responsible for boosting the organization to the next level by helping to improve their success rate.
So is "Growth hacking" just another fancy term for Marketing?

Marketing has evolved and has been defined [and re-defined] multiple times in multiple ways, but at its core it still remains the method to simply do lead generation. Anything that can be used for driving awareness, creating demand and accomplishing sales, is marketing. What has shifted is how organizations are going about it. Rather than being people-centric, marketing has now transitioned to a technology-centric approach.
Growth hacking is an iterative customer acquisition and retention strategy that sits at the intersection of product development and marketing. It is simply integrating marketing into the product by relying on social dynamics and networking. The primary difference between growth marketing and traditional marketing is that growth marketers do not take the time to strategize a marketing plan. Instead, they test to find something that works. That is something that companies of all sizes can leverage for success.
Growth-hacking is all about "Doing" rather than "Analyzing."
So, what's the "secret sauce" of growth-hacking?

Well, there is no silver bullet. It only includes a handful of micro, cost-effective and technology-centered optimizations that can scale to create considerably more value to aggregate on marginal gains.
It's important for brands to understand who is then in charge of growth-hacking for the organization. Is it a technology driven approach or is it a direction the CMO's office needs to take?
For a start-up, these lines between product development, technology and marketing are fading, requiring everyone to work together. The key is integration of efforts and that requires a multitude of technical details. The goal is simply to find a method that works and lead with it. This, of course, includes finding newer acquisition channels, iterating the product features, staying close to customers and relentlessly optimizing the process via a rigorous analytical approach.
Golden Rule of Growth Hacking is:
Learn your customers if you want to learn growth in your domain.
Sell the problem you are resolving, not the product.
From my customer interactions, I have learned that it is vital to understand if you are pitching your product in the same language and terms that your prospective customers are using to articulate their problems. The questions should be where the answers fit. This is critical to prospective customers finding a place for your product in their head. Technology is just the enabler, it's always secondary to your prospects.
The growth hackers need to leverage multiple disciplines to extract insights and identify the right messages for acquiring new customers. This involves thinking out-of-the-box and identifying innovative ideas for capturing a target audience's attention.
Remember These?

Remember the emails from Hootsuite in its early days? It all use to have "PS I Love You" and the link to its home page. The result was 12 million users in 12 months!!!
Brands like WhatsApp and Snapchat have all evolved piggybacked on extremely refined growth-hacking strategies. The F1 speed growth of these brands in acquiring, retaining, and monetizing their customers has nothing to do with traditional marketing methods; it has everything to do with growth hacking.
Be fast, Start today, Start Now!
It is vital to understand that real growth comes from winning a thousand tiny battles. It originates from the very first line of code, from a great product, and from the work of an entire team.