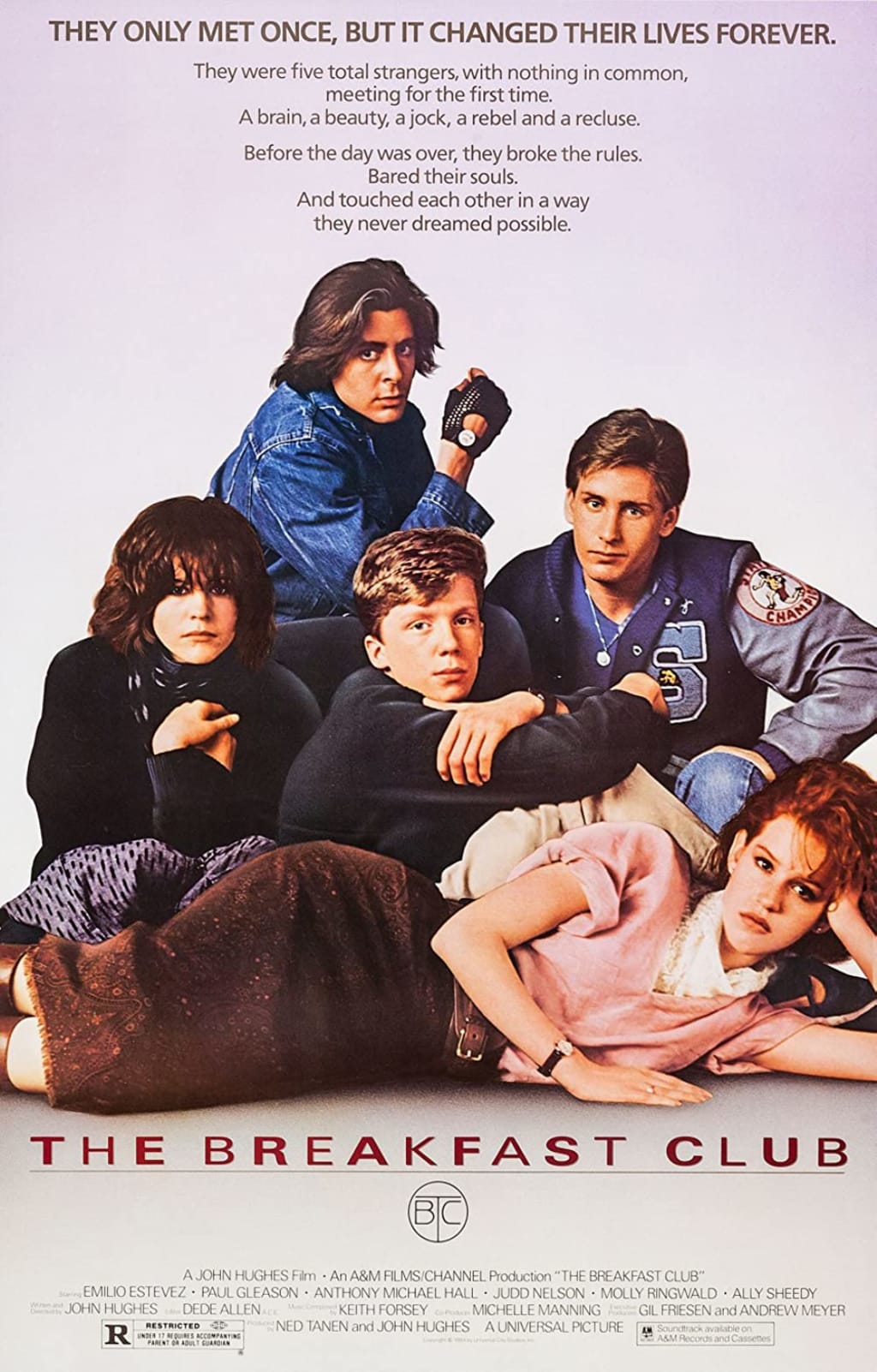 It's Detention Day! 80s style.
There's no better time for Gen X reflection and recognition, right?
In this classic story, a motley crew of detainees finds themselves together in detention for various transgressions ranging from hooky to locker-room hijinks involving tape and butt cheeks. A flare gun may or may not have been involved after an elephant failed to illuminate the desk of a genius in shop class.
I remember similar things happening in real life at OTHS. Totally.
Maybe there's a Cinderella story in there and a criminal marries a princess after graduation.
Maybe the real message is acceptance and recognition. Live and let live.
It would be great to be in high school again. Not!
Reflecting on childhood, teen years, college, innocence, loss of innocence, and a few decades of real-world, adult experience brings me back to stories like The Breakfast Club that allow one to get lost in the good old days for a little while. Whether they really were good or not is debatable, but in our minds and in our hearts we believe they were most of the time.
Also, The Breakfast Club reminds me that a story should have a great soundtrack and dancing. The power of music transcends other forms of entertainment and fosters both emotional and physical connection.
Detention Day should be a global day of recognition where all are seen and assured of their relevance. Gen X, let's make it happen.
The tale famously ends with the following lines (found at imdb entry for The Breakfast Club).
"Brian Johnson: [closing narration] Dear Mr. Vernon, we accept the fact that we had to sacrifice a whole Saturday in detention for whatever it was we did wrong. But we think you're crazy to make us write an essay telling you who we think we are. You see us as you want to see us - in the simplest terms, in the most convenient definitions. But what we found out is that each one of us is a brain...
Andrew Clark: ...and an athlete...
Allison Reynolds: ...and a basket case...
Claire Standish: ...a princess...
John Bender: ...and a criminal.
Brian Johnson: Does that answer your question? Sincerely yours, the Breakfast Club."
Looking back on the 80s revives a sense of nostalgia and memories of a time when we had a smidgeon of hope.
Kids of the 80s, we are the "Jan Brady" of generations, right?
They see us as they want to see us if they see us at all.
Spin the soundtrack anchor, "Don't You Forget About Me."
Outside of the enduring power of 80s pop culture, we seem to have been lost in the shuffle. It's time to become found and share each of our stories and gain a better understanding. Only when we band together and unleash our energy and realize our potential will the world become the place The Breakfast Club reminds us that it could be. That it should be. That it must become...for all to thrive as unique and valuable individuals.
To the world that either doesn't see us or fails to recognize our power, I have the ultimate 80s statement.
Whatever.
Yours truly,
Gen X
About the Creator
Raised in rural east-central Illinois, I appreciate nature and the environment. I'm a father, grandfather, professional engineer-scientist, leader, scouts leader, coach, stoic, minimalist, costumer, historian, traveler, and writer.
Reader insights
Be the first to share your insights about this piece.
Add your insights