Costa Rica Travel Guide
Travel Costa Rica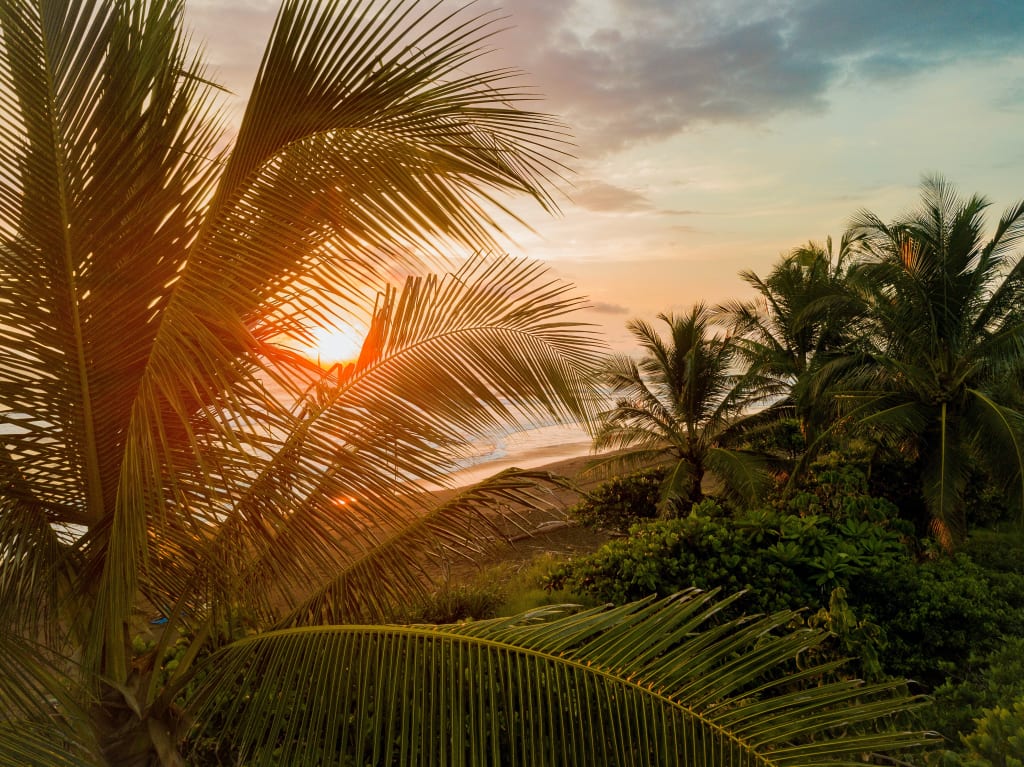 Costa Rica is a distinct and varied location in a wonderful rainforest paradise because of its adventure activities, wildlife, and natural experiences. In Costa Rica, there is something to do for everyone, whether they want to observe sloths in the rocky forest, sip coco-locos on the beach, or soar through the air on a zip line. Because wealthy tourists, ex-pats, and backpackers appreciate its appeal, it is a well-known tourist attraction in Central America. It is a lovely destination to visit even though it is one of the most expensive countries in the world. The following is the ultimate travel guide to Costa Rica.
Explore La Fortuna
The intersection of multiple natural wonders in Costa Rica may be found in La Fortuna de San Carlos. The nearby La Fortuna Waterfall is a 230-foot-tall waterfall that cascades through a tropical jungle, while Arenal, one of the most active volcanoes in the world, frequently erupts with lava and ash. Between breathtaking vistas and heart-pounding pursuits like hiking, ziplining, whitewater rafting, and horseback riding, hot springs offer tranquil respites. A day of sightseeing is perfect to end at one of the many rural retreats.
Attractions in Tamarindo,
Tamarindo is well known for its breathtaking white sand beaches, which bring tourists from all over the world, including families and surfers. Visitors to Tamarindo Beach also come for the fantastic kayaking, SUP, and fishing that is available there. If you want to enjoy the sunshine or learn how to surf, Tamarindo is the place to go.
Surfing and snorkeling
The Nicoya Peninsula boasts the best beaches for catching waves and is known for its world-class snorkeling and surfing. Even if you don't surf, you can still enjoy these stunning beaches by relaxing, horseback riding, or stand-up paddling. Then, kayak through mangroves, discover rainforests and visit the renowned Macaw Recovery Network, which is responsible for returning over 200 vibrant birds to the wild.
Jaco Sportfishing
Jacó is a city on Costa Rica's Pacific coast located southwest of San José, the country's capital. It is well recognized for its surf beaches, exciting nightlife, and proximity to national parks. The Marriott Marina is home to various charter fishing vessels, and this area is well-known for its sport fishing. The well-known sailfish doesn't often let fishermen down.
Crocodiles
The best place in Costa Rica to watch crocodiles is the Tarcoles River Bridge. Hundreds of Tarcoles River crocodiles reside in this area. The Tarcoles River is located alongside the road going to Jaco on the Costa Rican side of the Central Pacific. Even though the river doesn't look particularly appealing, the creatures below are amazing to observe. Additionally, this river provides the popular Crocodile Man Tour!
Roaming around Dominical
With its great surfing waves, laid-back vibe, and gorgeous surroundings, Dominical, Costa Rica, is one of the country's best surfing destinations. For travelers weary of the jungle, Dominical is one of the most well-liked tourist destinations in Costa Rica. It is encircled by a variety of breathtaking natural features and lush mountains.
Mountain Drive to Los Quetzales National Park
If you want to view a cloud forest, Los Quetzales National Park is the place to go. Even though Los Quetzales is close to the Central Pacific, it provides visitors with a unique experience. The park has a serene, clean atmosphere and is occasionally covered in dense clouds due to its location atop the Talamanca mountains. Hardwoods coated in moss, alpine plants, highland birds, and other species can be found in the park's flora and fauna. The Resplendent Quetzal, a remarkable scarlet and iridescent green bird with long, flowing tail feathers, is the park's namesake and the main attraction.
Conclusion
Costa Rica is the best place to visit. it is to go and make enjoy yourself. here you can find a lot of entertaining thing which you must do like surfing, play in the beach, and a lot
About the Creator
Hi, I'm hopper a travel blogger and filmmaker. I'm running a youtube channel and a website to give you information on how I travel and what to do when you are traveling.
Reader insights
Be the first to share your insights about this piece.
Add your insights