Cost Of Living Crisis Fuels Number Of Workers Wanting To Change Jobs
Number Of Workers Seeking A Job Change Is Rising Dramatically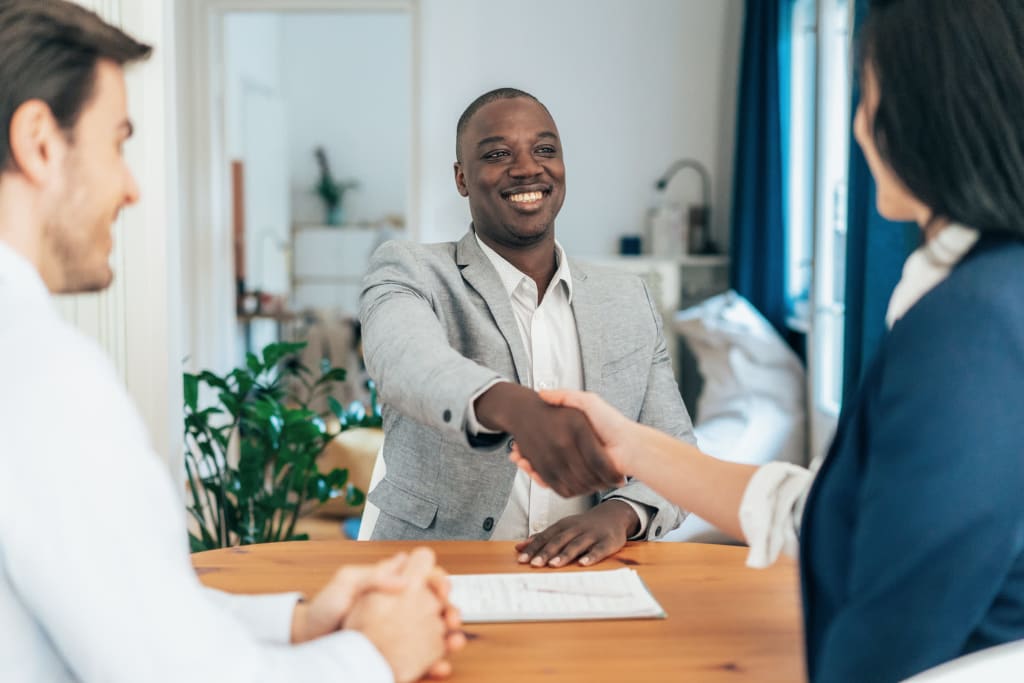 Image: CNBC
It has been revealed that over fifty percent of Bristol workers are seeking new career opportunities in an effort to bring in more money. The amount of pay received and the different benefits or perks are seen as the two main drivers for finding a new job, with more people looking for a better work/life balance and wanting to spend more quality time with their families. This has increased concerns of a mass talent exodus in different sectors and industries at a time when many employers are contending with an acute skills shortage which can mean that they are struggling to fill vacancies which they advertise for posts and roles which they require help for. The new findings come as part of a study conducted by specialist recruitment firm, Robert Half.
The UK economy is now at a record low with the IMF predicting that it will be the only major economy to shrink in 2023. The weak economy and low currency value are said to have been caused by having interest rates at their highest levels for fourteen years. They have increased from three percent to three and a half percent which has marked the ninth time in a row the Bank Of England has hiked interest rates. This in turn will mean higher mortgage payments for some homeowners as well as many consumers struggling with the cost of paying back any loans that they may have taken out.
Candidate confidence at an all-time high despite tough economy
The company's Candidate Sentiment Survey reveals that despite the tough economic climate, job seeker confidence is at an all-time high with 56% of those surveyed saying they were looking for a new job, up from 31% last year. This suggests that the cost-of-living crisis is prompting people to explore new roles despite the usual trend noted during uncertain times of caution around career moves.
There is now a huge amount of pressure being put on employers who now need to reassess and evaluate their retention strategies to ensure that anyone they employ is fit for the changing wants and aspirations of today's workforce. This has made the job market an extremely competitive place to be in and means that there will be several applicants for each role advertised. This means that there will be a delay in the ammount of time needed to find the most suitable candidate to ensure that business continues to run as smoothly as possible.
The findings of the survey have discovered that the amount of salary people are paid, is the main factor which can contribute to them wanting to change jobs. During the Covid 19 pandemic, when everyone was advised to work from home where possible, many people may have lost work meaning they will be short of money. It is for this reason that they need to find a job with the best salary they can find to ensure that they can continue to provide for their families and help them survive during difficult times when the cost of many items in shops and around the market place is spiraling out of control.
One of the main contributing factors to the increased costs of goods and services nowadays is the ongoing war between Russia and Ukraine. Many raw materials which come from the region have increased in price dramatically. This can be due to the inflated price of crude oil and other materials which may have had to have been rationed due to disruptions or leaks in the pipeline which have meant that there isn't as much as there should be.
Many consumers have been struggling to pay these inflated costs which has meant that they sometimes might have had to have gone with out. This in turn has meant that they may not have been able to travel to work to earn more money so they can afford a better standard of living.
Reader insights
Be the first to share your insights about this piece.
Add your insights