Commuting the Commute
How to swap stress for sanity in the workplace.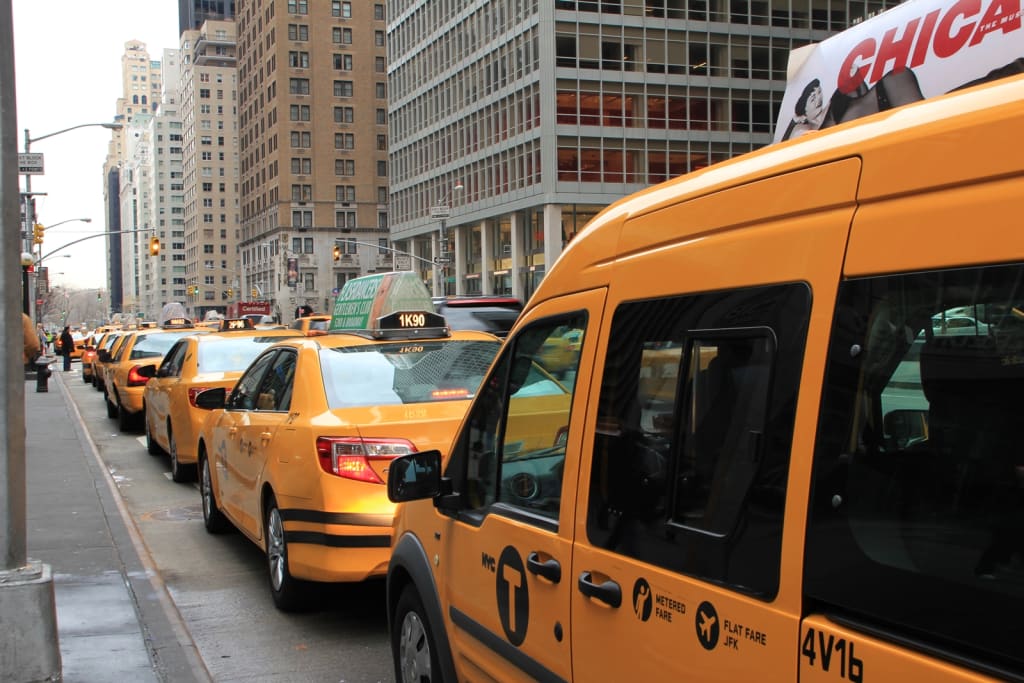 Bumper to bumper
Hands up if you've had enough of the daily drudgery of trundling off to a job you find mentally uninspiring, physically draining and/or fiscally unrewarding.
With some time spent pinpointing your core skills, you just may be able to make a comfortable living working from home.
These days, 'telecommuting' is becoming an acceptable way for many people to work, with an increasing number of businesses allowing their employees the flexibility of fulfilling their job descriptions remotely.
According to Global Workplace Analytics, "if someone takes work home after being at the office it is considered telework but not telecommuting, and if someone works at home instead of turning up in person at the workplace, they are telecommuting."
Imagine not having to physically show up at the office. Think about the joy of skipping the morning rush hour traffic, or avoiding the hordes of robotic, caffeine-starved, irritated people heaving themselves on and off buses and trains. Does this sound like something you could happily embrace?
What if you could ditch the boss altogether and become master of your own water cooler? The internet is an open marketplace for those with a vast array of skills. It's competitive, and it might take a little time to finesse the ebb and flow of steady income, but once you've defined your skills or talents, you're half way there. You can set up a business online, offering what you're best at and start marketing your expertise.
For example, if you're handy with a camera or consider yourself a talented photographer, you could be in demand, both for field work (weddings, christenings, parties etc.) or even selling your works of art. Same goes for graphic designers. If you're a mathematician, then why not start a tutoring business. Even dog walkers and groomers are always in high demand. It's all about knowing what you're good at and cashing in on it.
Step 1
Pinpoint the things that make you good at your job, embrace those qualities and start researching. It's not going to be quite as easy as quitting your job and making the latest Forbes Rich List overnight, but you can put the wheels in motion while sitting motionless in your wheels during your early morning and evening commute.
For example, if you hold a university degree in creative writing, but earn your bread as a filing clerk in a dental office, then ask yourself 'what's wrong with this picture?' According to Jenna Goudreau, writer on staff at Forbes Magazine (word has it, she telecommutes), the top work-from-home jobs include physicians, nurses, computer programmers and technicians, teachers, authors, graphic designers, photographers and accountants.
Step 2
Get yourself a reliable computer. This is an oxymoron in itself, I know, but stay with me. If your PC still takes floppy disks, or your laptop needs two people to lift it, then it's most definitely time to invest in a new one. You'll need the latest operating system, plenty of RAM and lightning-fast processing speed. It's all tax deductible, so splurge. Equally as essential is a fast internet connection, a good email program and some good quality antivirus software. The last thing you need as a successful telecommuter is to be making excuses about how your email crashed, your wi-fi cut out, or you've been hacked. Everyone needs reliable tools of trade.
Step 3
Start your new career by making your presence known in the cyber marketplace with a website. You can go about this a couple of ways. There is a great range of easy-to-use website building programs available online, like Wix, SiteBuilder and Weebly, and they're free (sort of). Well, they're free unless you want extra bells and whistles. And one disadvantage is that for the 'free' option you will need to keep the dot wix, dot sitebuilder or dot weebly in your domain name. Alternatively, you can create your very own custom website by purchasing a domain name, which you can do from loads of vendors like www.domain.com. To build your website, it can be as easy or as hard as you like. With Wordpress.org, you can choose from thousands of templates and if you are half way tech savvy without being a code-geek, you can do it yourself. Then it's up to you to market your business and start your journey up the Forbes ladder.
Other telecommuting tips: If you're not ready to dip your toe into entrepreneurial waters, then alternatively, you can look for jobs on online job boards, which allow you to telecommute. They may be hard to come by, but depending on your skills, there are certainly some out there.
Sign up to job networking sites like LinkedIn, which reportedly has 433 million users (as of early 2016).
Personally, several of my clients have found me on LinkedIn, without me even having to do anything except post a mugshot and a CV. So I think it's really important to put yourself out there. I have been working from home for over 15 years – before telecommuting was even a word – and I've managed not to starve. And the wonderful thing about working from 'home' is that your office can be anywhere as long as there's an internet connection. If you're a freelance writer (often affectionately referred to as a hack) like me, there are myriad options. Simply type 'freelance writing jobs' into your search engine, and prepare to be dazzled. Similarly, use search phrases like 'work from home' and insert your desired field of work.
If you find the idea of commuting from the kitchen to the office you've set up in the spare room unappealing, then you'd best hurry or you'll be late for work – I hear the traffic is hell this morning.