Celebrity Hire
The Up and Coming industry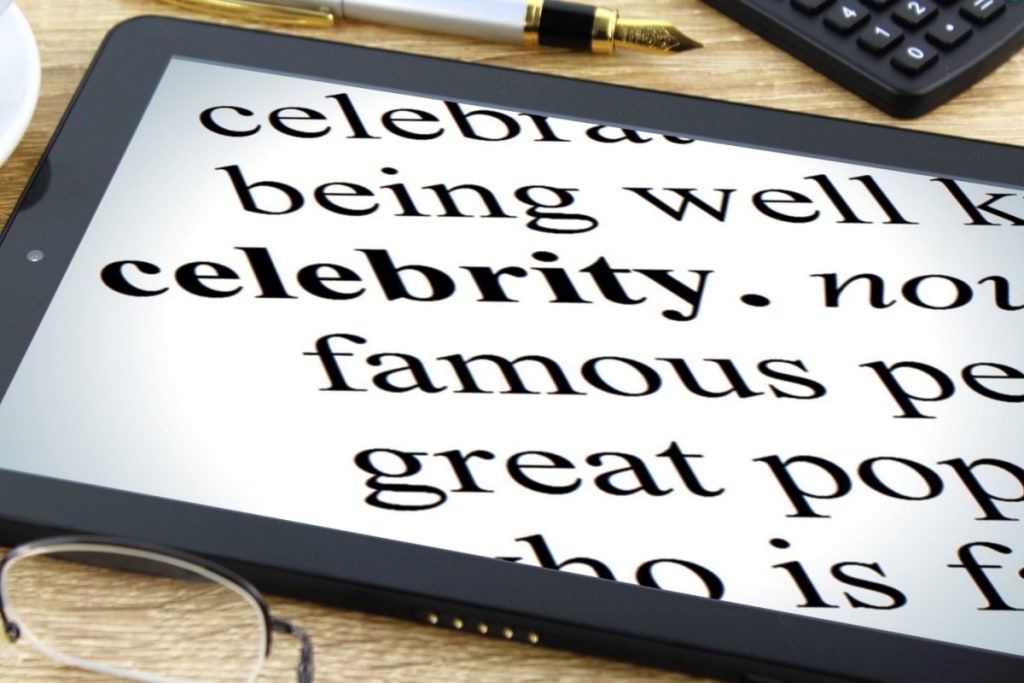 A decade ago, the very idea of being able to hire a celebrity would have been deemed laughable. For so long, Hollywood A-Lister's, iconic musicians, and legendary sportspeople have lived and worked in their own "celebrity bubble." Loyal fans would wait in their masses to catch a brief glance of their idol. Queuing for hours on end, whatever the weather for a quick sighting of their own personal demagogue. All a bit ridiculous if you ask me, but whatever floats your boat.
Throughout the early 2000s, opportunistic entrepreneurs started to realise there was a lucrative business opportunity available: What if members of the general public could hire a celebrity? It worked on so many levels: Members of the public could hire a celebrity for their special event, businesses could hire a celebrity to schmooze clients, and loyal fans could spend real quality time with their idols. In addition, the celebrity would be paid "handsomely" for their time.
To research this topic, I trawled through countless "Hire a Celebrity" sites. Honestly, I expected to find the odd, ageing politician, the occasional X-Factor runner up, and possibly a League One footballer or two. I was, therefore, shocked to find real A-list celebrities, iconic musicians, and truly legendary sportspeople all available to hire. To illustrate to you the status of celebrities available for hire, I have decided to include a case study of one particular site—Black Card Entertainment. It's worth noting that there are other sites that provide the same service. However, for me, the level and breadth of celebrities available on Black Card Entertainment truly accentuates the point I am trying to make.
Case Study—Black Card Entertainment
Black Card Entertainment is a company that specialises in A-List celebrity hire. They offer an extensive range of Hollywood icons, sports stars, celebrity chefs, and musicians, all of which are available for hire. Not only could you meet these celebrities, but you could also share an "experience" with them. I always imagined hiring a celebrity would involve a quick handshake, a little chat about said celebrity, and a couple of pictures… but no. Black Card Entertainment offers rounds of golf at Augusta with Tiger Woods, signing masterclasses with Beyoncé, and acting experiences with Matt Damon. Black Card Entertainment also states that every experience is customisable, so you can truly create your ideal event. You can choose your celebrity, pick an experience, and Black Card does the rest. Through this site, my upcoming birthday party could be catered for by Gordon Ramsay, with Cristiano Ronaldo providing the entertainment, as Mariah Carey sings "Happy Birthday" to me.
It also became apparent that businesses could utilise this industry. It was something that never previously occurred to me. For me, celebrity hire always invoked images of obsessive fans; shell-shocked as they finally met their idol. However, as I thought more about it, it dawned on me that hiring a celebrity for a business event was a lucrative move. I mean, in terms of inspiring your workforce, knocking the socks off a client, or throwing a legendary Christmas party, hiring a celebrity seems a worthwhile investment.
What surprised me most about Black Card Entertainment was the status of celebrity in each category. The Celebrity Chefs category included Gordon Ramsay, Mary Berry, and Michel Roux Jr. The Sports Stars category included Tiger Woods, Tom Daley, and Roger Federer. The Musicians category included Beyoncé, The Spice Girls, and Coldplay. Whether I wanted a driving lesson with Lewis Hamilton, my dinner to be cooked by Gordon Ramsay, a private performance by Jess Glynne, or to go to the cinema with Michael Caine, it was all on offer.
Overall, I was shocked at how easy and hassle-free everything appeared. If someone asked me six months ago "how to hire a celebrity," I would have been at a loss. It turns out, it's easier than an Amazon order… it just costs slightly more. It's no wonder the "hire a celebrity" industry is growing at a rate of knots. It's an incredibly simple, yet lucrative proposition. Fans get to meet their idols, entrepreneurs can supercharge their business, and the celebrities are paid ludicrously for their time. Though the industry has its fair share of critics, I do believe it somewhat humanizes celebrities. It bridges the gap between the general public and Hollywood icons. Plus, if you have the money to spare, what better way to spend it than by creating a once-in-a-lifetime memory?