Can you still benefit from YouTube in 2021?
FREE WEBINAR!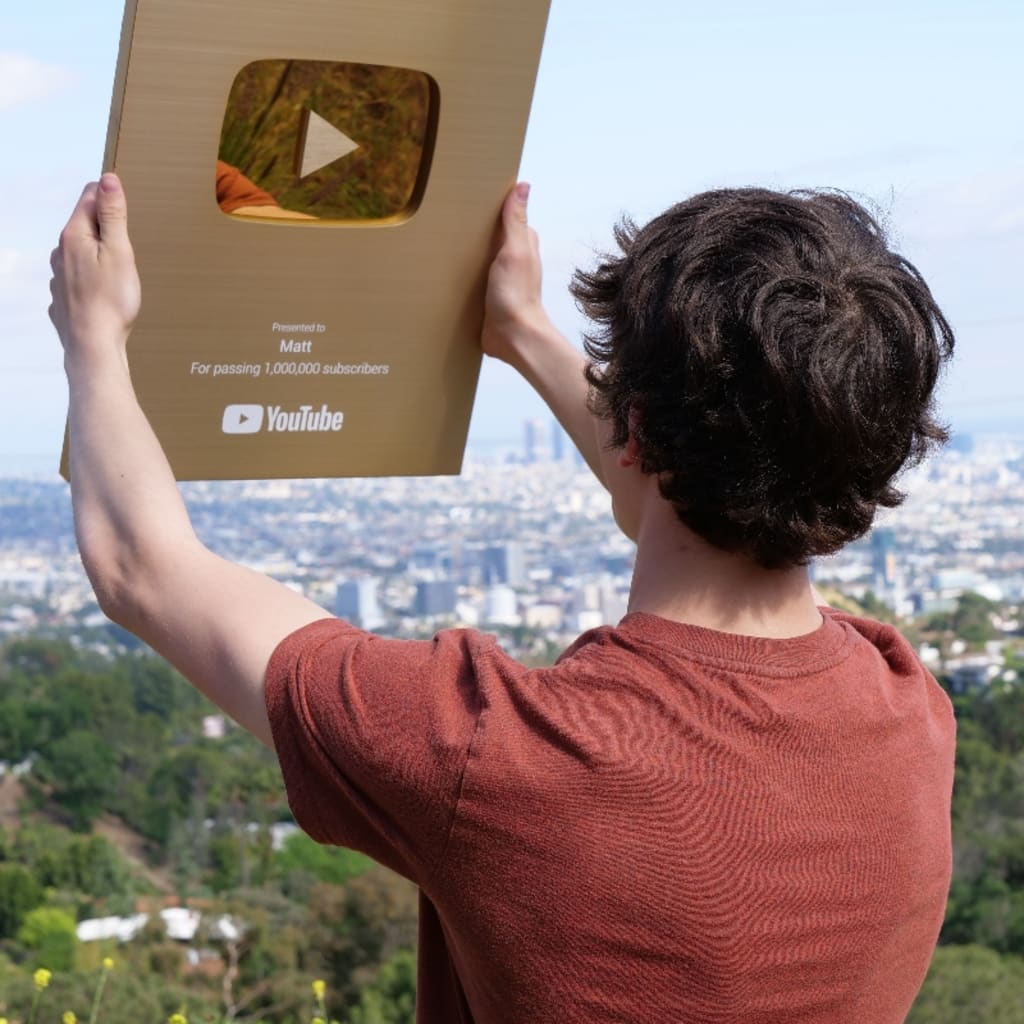 While it is possible to make significant income from YouTube as a content creator, it is not the easiest either. 500 hours of video are uploaded to YouTube every single minute across the world.
1. YouTube Monetization: Use affiliate links on YouTube.
Promoting affiliate links can be a massive earning opportunity for channels that offer in-depth tutorials as well as insightful product reviews. For example, if you recommend a product and a user visits your link to buy, you'll start earning commissions. You can place these links in the first few lines of your description and speak about your link in your video content.
Posting affiliate links on YouTube shares a typical resemblance to promoting affiliate links on your blog. Thus, you shouldn't pour affiliate links all over your YouTube content just for the monetary benefit. Don't forget that viewers will only follow these links when they believe you are a trusted resource.2. Become a YouTube Partner and earn from ads.
For many YouTubers, ads are the most essential revenue stream.
2. Become a YouTube Partner and earn from ads.
For many YouTubers, ads are the most essential revenue stream.
As a YouTube Partner, you make money in different ways. You can make money from ads before your videos, channel memberships, or Google AdSense banner ads.
However, there are some ground rules to observe before becoming a certified YouTube Partner as well as some prerequisites needed to start. Aside from adhering to YouTube's ad rules, you must amass a minimum of 4,000 video watch hours on your channel in the last 12 months and have 1,000 subscribers.
There is no concrete timeline or format to get these foundational 4,000 hours. You can get 100 hours each on 40 videos or any combination to get your total to 4,000.
3- Master Your YouTube SEO.
For video creators who have not built a significant following yet, you have to step up your game and maximize YouTube SEO this year.
To do that, perform keyword research like you usually would – however, think a little differently based on what people are searching for on YouTube. Next, make sure you are using high-value keywords in your video title, description, and video tags.
Once launched, you can check your YouTube "Traffic Source: YouTube search" report to get an idea of what people are searching for when they find your hosted videos.
In general, Google provides video results for keywords on how to, reviews, tutorials, and funny video terms.
There are also five key YouTube SEO ranking factors to consider:
Number of comments
Subscribes after watching a video
Thumbs up/thumbs down ratio
Video length
Click-through-rate on the YouTube search results
4- Make the most of your YouTube marketing funnel.
Optimize your YouTube channel for sales. Choose your niche, become a YouTube partner, and start planning your marketing funnel.
YouTube is one way to spread your message, but you can make more money by using YouTube in unison with a blog. That way you're collecting more email addresses and eventually selling products to your fan base.
For example, if you write a blog post about an affiliate product you're recommending, repurpose that content, and create a YouTube video embedded in the post.
Then send users from YouTube back to your blog and to the affiliate links to both earn commissions and build blog readers.
Another great option is to connect your YouTube channel with an ecommerce platform like Shopify and sell merch. Here are some great YouTube merch stores to take inspiration from.
Thats all you need to know to decide whether YouTube is a good choice for you or not, hope this was helpful and here's an extra bonus - Free webinar on making YouTube videos and earn tons of cash without even showing your face!