Build Operate Transfer - A Winning Combination for Business Growth
BOT - A New Way For Organization to Success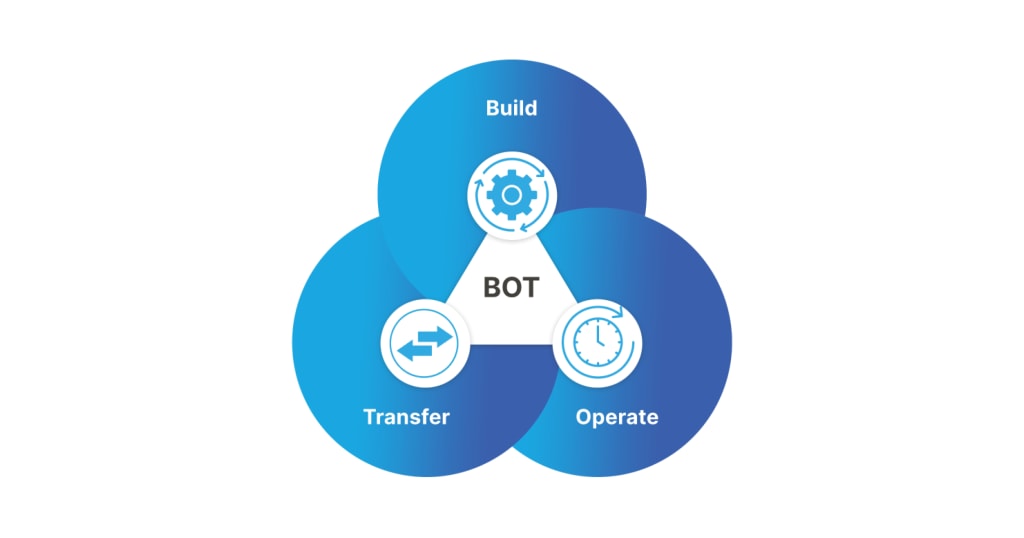 Being competitive and nimble is essential in the fast-paced corporate environment of today. One strategy that has gained traction in recent years, especially in the realm of IT, is the Build-Operate-Transfer (BOT) model. This innovative approach to IT outsourcing has proven to be a winning combination for business growth. In this blog, we'll explore how BOT in IT outsourcing can revolutionize your business and drive sustainable expansion.
Understanding the BOT Model
Before we dive into the advantages of the BOT model in IT outsourcing, let's clarify what it entails:
Build: In the Build phase, your organization establishes an offshore IT operation. This involves setting up the necessary infrastructure, recruiting skilled professionals, and aligning processes with your business objectives.
Operate: During the Operate phase, your organization actively manages and runs the offshore IT operations. This includes project execution, ongoing maintenance, and quality control. You essentially gain a virtual offshore extension of your IT department.
Transfer: In the Transfer phase, you have the option to transfer the fully operational IT entity to a local partner or subsidiary. This step is crucial for long-term sustainability and aligns with your strategic growth plans.
Why BOT in IT Outsourcing Works
Here are several compelling reasons why the BOT model in IT outsourcing is a winning combination for business growth:
1. Risk Mitigation
Traditional outsourcing models often involve a high degree of risk, especially when dealing with critical IT functions. With BOT, you have more control over the operation, allowing you to mitigate risks effectively. You can also gradually assume more responsibility as your comfort level grows.
2. Cost Efficiency
Cost savings are a primary driver behind IT outsourcing. With BOT, you can achieve significant cost efficiencies while still maintaining control over the operation. As the IT entity matures, the potential for cost reduction becomes more pronounced.
3. Access to Skilled Talent
Global IT outsourcing frequently entails having access to a sizable labour pool of competent and affordable workers. With BOT, you can assemble an IT team that is committed to serving your unique needs and achieving your company's goals.
4. Scalability and Flexibility
Business growth often requires the ability to scale operations quickly. The BOT model enables you to scale your IT operations up or down as needed, ensuring flexibility and agility in response to market dynamics.
5. Local Expertise
You work closely with regional partners who are well knowledgeable about the market, people, and laws in the transfer phase. This local expertise is invaluable for long-term success.
Key Considerations for Implementing BOT in IT Outsourcing
The BOT model has many benefits, but it only works when it is carefully planned and implemented. Here are some crucial things to remember:
Clear Objectives: Establish your expectations and strategic goals up front. What do you hope to accomplish with BOT IT outsourcing?
Local Partner Selection: It's crucial to pick the best local partner. Look for a business partner who can support your long-term objectives and shares your company's values.
Knowledge Transfer: Ensure a smooth knowledge transfer process, including comprehensive training and documentation.
Exit Strategy: Plan your exit strategy diligently, including legal and financial aspects.
Conclusion
In a competitive business landscape, leveraging IT Outsourcing services through the BOT model can be a game-changer. It provides a strategic advantage, enabling your organization to harness the power of global talent, reduce costs, and maintain control over critical IT functions.
Embracing the Build-Operate-Transfer approach in IT outsourcing is not just a winning combination; it's a blueprint for sustainable business growth. It's time to investigate BOT's potential and lead your company towards future growth and success.
If you're ready to build, operate, and transfer your way to IT excellence, start exploring the possibilities of the BOT model today.
Reader insights
Be the first to share your insights about this piece.
Add your insights