Books Every Entrepreneur Should Read 
These books are an absolute must read for any aspiring entrepreneur.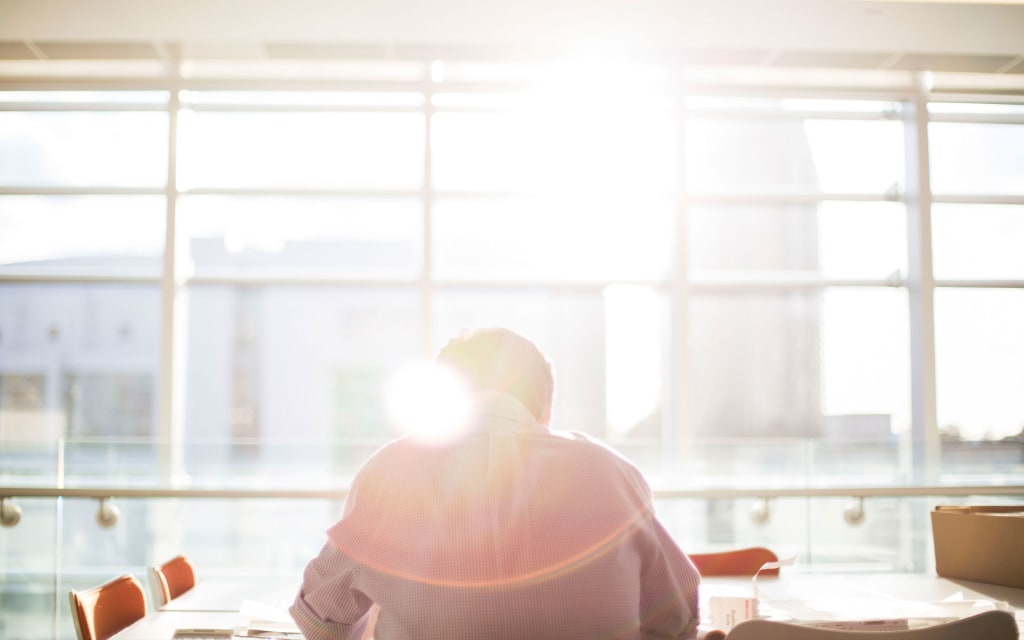 Photo by Bethany Legg
88 percent of the world's wealthiest people read for at least 30 minutes a day. If you aspire to join the ranks of wealthy entrepreneurs, reading is an invaluable skill. Books lead us into new ways of thinking, help us push through the tough times and teach us how to become successful businessmen and women. Every successful entrepreneur has had their own unique journey as they strove for what they believed in and proved to society that anyone can break free from the chains they think are holding them back.
Although each of them had a different path, their destination was the same: success. The words of great business owners showcase the tools they have used to inspire themselves. Their words encompass their experiences, successes, failures, and their work ethic; without this motivation and hard work none of them would have been able to achieve their goals. Sometimes, all you need is a little a motivational push; a nudge, a burst of inspiration. Whenever you need to steer your journey in the right direction, these 10 books will help you create innovative ideas and keep you on the right path.
According to the Kauffman Index of Entrepreneurial Activity, more than 565,000 new businesses were created in 2010 in the United States alone—each one of them hoping to strike gold. The Startup Playbook will help them succeed. Going insider to insider with unprecedented access, New York Times bestselling author and Clickable CEO, David Kidder, shares the hard-hitting experiences of some of the world's most influential entrepreneurs and CEOs, revealing their most closely held advice. Face-to-face interviews with 40 founders give readers key insights into what it took to build PayPal, LinkedIn, AOL, TED, Flickr, and many others into household names. Special sections include topics ranging from how to select the right idea to pursue to securing funding and overcoming obstacles. In an economy demanding change, The Startup Playbook is the go-to for entrepreneurs big and small.
Creativity, Inc. is a book for managers who want to lead their employees to new heights, a manual for anyone who strives for originality, and the first-ever, all-access trip into the nerve center of Pixar Animation—into the meetings, postmortems, and "Braintrust" sessions where some of the most successful films in history are made. It is, at heart, a book about how to build a creative culture—but it is also, as Pixar co-founder and president Ed Catmull writes, "an expression of the ideas that I believe make the best in us possible." As a young man, Ed Catmull had a dream: to make the first computer-animated movie. He nurtured that dream as a Ph.D. student at the University of Utah, where many computer science pioneers got their start, and then forged a partnership with George Lucas that led, indirectly, to his founding Pixar with Steve Jobs and John Lasseter in 1986. Nine years later, Toy Story was released, changing animation forever.
In The $100 Startup, Chris Guillebeau shows you how to lead a life of adventure, meaning and purpose – and earn a good living. Still in his early thirties, Chris is on the verge of completing a tour of every country on earth – he's already visited more than 175 nations – and yet he's never held a "real job" or earned a regular paycheck. Rather, he has a special genius for turning ideas into income, and he uses what he earns both to support his life of adventure and to give back. In preparing to write this book, Chris identified 1,500 individuals who have built businesses earning $50,000 or more from a modest investment (in many cases, $100 or less), and from that group he focused on the 50 most intriguing case studies. In nearly all of them, people with no special skills discovered aspects of their personal passions that could be monetized, and were able to restructure their lives in ways that gave them greater freedom and fulfillment.
If you want to build a better future, you must believe in secrets. The great secret of our time is that there are still uncharted frontiers to explore and new inventions to create. In Zero to One, legendary entrepreneur and investor Peter Thiel shows how we can find singular ways to create those new things. Thiel begins with the contrarian premise that we live in an age of technological stagnation, even if we're too distracted by shiny mobile devices to notice. Information technology has improved rapidly, but there is no reason why progress should be limited to computers or Silicon Valley. Progress can be achieved in any industry or area of business. It comes from the most important skill that every leader must master: learning to think for yourself. Zero to One presents at once an optimistic view of the future of progress in America and a new way of thinking about innovation: it starts by learning to ask the questions that lead you to find value in unexpected places.
In hindsight, every great idea seems obvious. But how can you be the person who comes up with those ideas? In this revised and expanded edition of his groundbreaking Thinkertoys, creativity expert Michael Michalko reveals life-changing tools that will help you think like a genius. From the linear to the intuitive, this comprehensive handbook details ingenious creative-thinking techniques for approaching problems in unconventional ways. Through fun and thought-provoking exercises, you'll learn how to create original ideas that will improve your personal and business lives. Michalko's techniques show you how to look at the same information as everyone else and see something different. With hundreds of hints, tricks, tips, tales, and puzzles, Thinkertoys will open your mind to a world of innovative solutions to everyday and not-so-everyday problems.
What if you could combine the agility, adaptability, and cohesion of a small team with the power and resources of a giant organization? When General Stanley McChrystal took command of the Joint Special Operations Task Force in 2004, he quickly realized that conventional military tactics were failing. Al Qaeda in Iraq was a decentralized network that could move quickly, strike ruthlessly, then seemingly vanish into the local population. The allied forces had a huge advantage in numbers, equipment, and training—but none of that seemed to matter. It's no secret that in any field, small teams have many ad­vantages—they can respond quickly, communicate freely, and make decisions without layers of bureaucracy. But organizations taking on really big challenges can't fit in a garage. They need management practices that can scale to thousands of people.
Since the dawn of humanity, a privileged few have lived in stark contrast to the hardscrabble majority. Conventional wisdom says this gap cannot be closed. But it is closing—fast. In Abundance, space entrepreneur turned innovation pioneer Peter H. Diamandis and award-winning science writer Steven Kotler document how progress in artificial intelligence, robotics, digital manufacturing synthetic biology, and other exponentially growing technologies will enable us to make greater gains in the next two decades than we have in the previous 200 years. We will soon have the ability to meet and exceed the basic needs of every person on the planet. Abundance for all is within our grasp. Breaking down human needs by category—water, food, energy, healthcare, education, freedom—Diamandis and Kotler introduce us to innovators and industry captains making tremendous strides in each area.
Most startups fail. But many of those failures are preventable. The Lean Startup is a new approach being adopted across the globe, changing the way companies are built and new products are launched. Eric Ries defines a startup as an organization dedicated to creating something new under conditions of extreme uncertainty. This is just as true for one person in a garage or a group of seasoned professionals in a Fortune 500 boardroom. What they have in common is a mission to penetrate that fog of uncertainty to discover a successful path to a sustainable business. The Lean Startup approach fosters companies that are both more capital efficient and that leverage human creativity more effectively.
Fully revised and expanded for the first time in a decade, this is Guy Kawasaki's classic, bestselling guide to launching and making your new product, service, or idea a success. Whether you're an aspiring entrepreneur, small-business owner, intrapreneur, or not-for-profit leader, there's no shortage of advice on topics such as innovating, recruiting, fundraising, and branding. In fact, there are so many books, articles, websites, blogs, webinars, and conferences that many startups get paralyzed, or they focus on the wrong priorities and go broke before they succeed. The Art of the Start 2.0 solves that problem by distilling Guy Kawasaki's decades of experience as one of the most hardworking and irreverent strategists in the business world. Guy has totally overhauled this iconic, essential guide for anyone starting anything. It's much more comprehensive than version 1.0 and features his latest insights and practical advice about social media, crowdfunding, cloud computing, and many other topics.
Like many entrepreneurs, Ryan Blair had no formal business education. But he had great survival instincts, tenacity, and, above all, a "nothing to lose" mindset. His middle-class childhood ended abruptly when his abusive father succumbed to drug addiction and abandoned the family. Blair and his mother moved to a rough neighborhood, and soon he was in and out of juvenile detention, joining a gang just to survive. Then his mother fell in love with a successful entrepreneur who took Ryan under his wing. With his mentor's guidance, Blair started his first company, 24/7 Tech, at age twenty-one. He has since created and sold several companies for hundreds of millions of dollars. This is an inspirational guide full of powerful stories and lessons and a road map for entrepreneurial success.
About the Creator
New Yorker in his forties. His counsel is sought by many, offered to few. Traveled the world in search of answers, but found more questions.
Reader insights
Be the first to share your insights about this piece.
Add your insights