Black innovator from Canada: Carl-Edwin Michel
Bringing innovation to esports and video games in general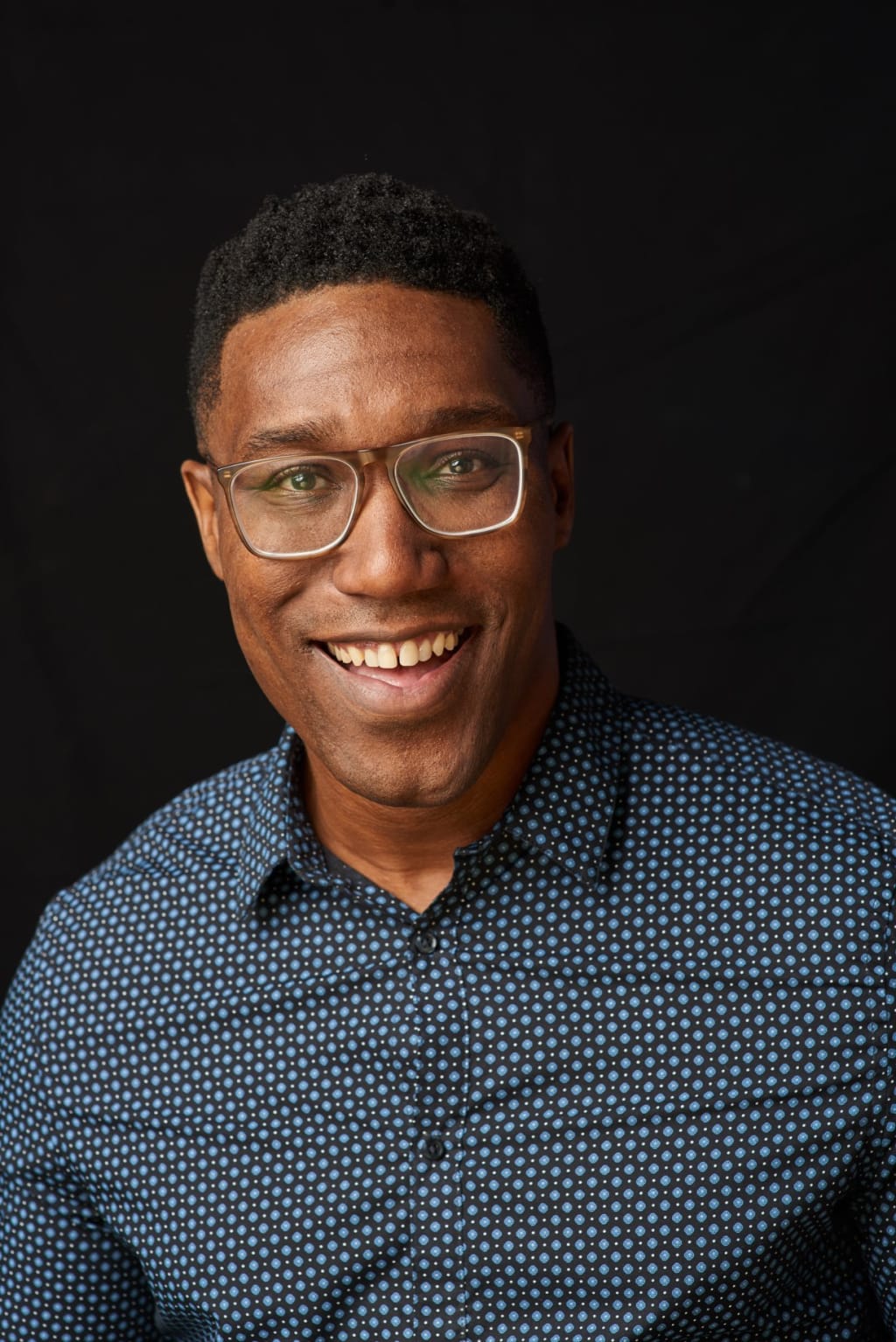 When I arrived in Canada more than 10 years ago, I wasn't in Montréal right away. I was in a small city called Sainte-Adèle located in the Laurentians. It's a beautiful place although I couldn't help but feel a little bit isolated. Not only was I a young Frenchman treading upon Canadian soil for the first time, I was also one of the few person of colour in town. When I moved to Montréal the next year, it was different. It's a big city and therefore much more diverse than a smaller one. This is multiculturalism at its finest whatever some may think about it. However, back then, TV programs in Québec were rather unicolour if you catch my drift. I didn't feel represented that much.
This all changed for me when I went to the cinema for the first time in my new hometown. Before the movie began, and before the trailers, some gadgets and technology videos were broadcasted. And there he was, on this gigantic screen. He was presenting a new phone back then. What struck is the presence he had onscreen and so much charisma. I learned his name also that day: Carl-Edwin Michel. I was thrilled to see someone who looked like me succeeding that way and speaking the same language as me even though I was in a different country. Little did I know that our paths would eventually cross.
I followed his career a bit and next time I heard of him was when I heard of his esports tournaments company, Northern Arena. He launched it in 2016 and built it all by himself. He started with modest tournament and cash prizes and climbed the ladder step by step until he could get the recognition he deserved from major gaming publishers, developers and manufacturers. He also had enough vision to capitalize on popular streaming platform such as Twitch.tv. NHL, FIFA, Mortal Kombat, Rocket League, Rainbow Six Siege (made by Ubisoft Montréal) you name it, if the game has a strong following, and a big tournament potential, his team and him will be on it. But that's not all. He also provided live event production with spectacular production values back when huge tournaments across the country were still happening. And yet, some people would think that's enough. But not for Carl. As an esports enthusiast and professional, he bought his own team, Mirage, which was recently selected to participate in the Rainbow Six Siege North American League. Talk about success!
Carl-Edwin Michel also has a foot in the media through his SQUAD website which publishes esports related information in text and video on Twitch.tv for example. He's also on the Super Channel with an hour-long daily program. You think he would have enough? Far from it! And this is where and when we started collaborating. In the video game world, we always suffer from a comparison with the cinema which is considered more noble whereas with our gaming experiences we feel that we're not taken seriously even though we bring in far more money than the movie industry. Carl-Edwin Michel also noticed the Canadian paradox when it comes to the gaming industry. For many reasons, Canada is the third most important place in the world for video game development after Japan and the United States of America. However, for some reason, we didn't have an award ceremony to recognize Canadian talents in various fields like the Game Awards would do. Enter the Canadian Game Awards launched in 2020 during the pandemic. This is something I love about Carl. Even though he couldn't achieve exactly what he wanted i.e. an in-person gala, he didn't give up and transformed it into a very successful virtual event that drew tons of viewers.
In between the last Canadian Game Awards and the next, we started collaborating as he noticed my knowledge and passion for video game history. I was a bit starstruck at first but we started talking and sharing our stories and I noticed some similarities in our challenges. As I was telling him how I felt a bit alone starting a career in video games being a person of colour, he told me how difficult it was for him as well. He even told me that he went to some meetings with a white colleague and that this person was always mistook for the CEO, a position that was clearly not for a person of colour in the minds of many. Therefore, having him living a prosperous life in this field is deeply inspiring. Furthermore, he helped me become a better writer and I'm proud to consider him a mentor and a friend. I'm glad Canada and the world can count on such a powerful entrepreneur who acts to further representation in this industry that painstakingly needs some.