Best Way to Build Budget Friendly Website for Your Startup
Explore different ways to create a budget-friendly website for your startup.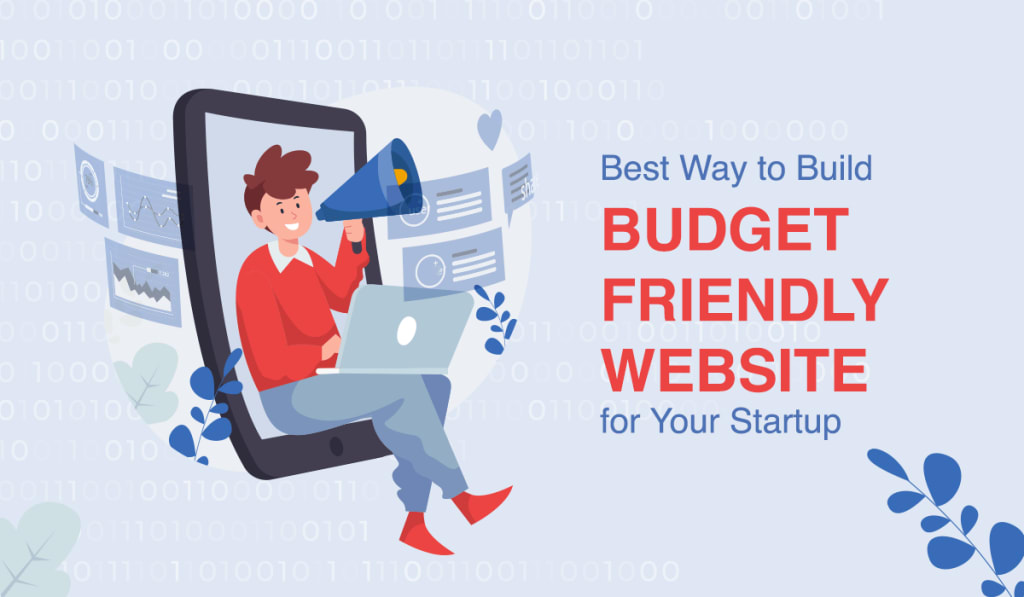 We all are residing in a digital era where you need an online presence to show your existence. It also applies to business persons. As an entrepreneur, you have put enough effort into your company. But is hard work fruitful if people cannot discover you on the web? No, your business will not reap many profits this way.
As some top website developers in Toronto suggest that you can bring your business online through a website, an application, social media like Facebook or Instagram, and more. Are all ways equally beneficial for your company? No medium can do as good for your business as a website.
Building a Budget-Friendly Website for Your Start-up
We understand how difficult it is to arrange funds for a new business. Investing money to develop a website may not be a feasible option for many. But trust us, this small investment will prove to be exceptionally beneficial for your company. Here are some ways in which you can build a website on a budget:
Search for an affordable server
The first step is defining the purpose of your website and setting goals for it. Lay down all the website features that you want to specify, like domain name navigation, webchat, sidebar, body, and many more.
You can share your server with others in the beginning. It will also distribute the maintenance cost among all the users. Many web hosting providers offer outstanding discounts to users. Do some research, enlist all the providers offering discounts, look for offers, read online reviews, features, performance, and support. Buy the hosting service from the sale. Upgrade to premium web hosting once your business grows. It will upgrade your service and user experience on your web pages.
Use affordable website builder for inexpensive website development
Use some affordable website builders in the starting. They have certain limitations but are free to use. WordPress is an open-source website builder that is quite popular. Millions of people use it across the world, from newbies to experts.
The simplicity and customization of WordPress make it great software. It offers services like blogs and themes for free. The platform is inexpensive. You can purchase numerous builder plugins, additionally for customization. It will brush up your services without breaking your bank.
Arranging visuals when building a budget-friendly website
Everyone will agree that there is no internet marketing strategy with no images implementation. Pictures have a massive impact on SEO. They make the overall content more engaging by bringing life to products.
Create your visuals if you enjoy photography. However, taking pictures and then editing them is a lengthy process. In such a case, use images from the free stock of photos available online. Use images from Unsplash or Pixabay with no worries about permission, license, or authorization.
Manage content all by yourself
Learn the basics of content writing, copywriting, and marketing. You can do this to save money, right? If you go by hiring skilled people from all these fortes, you will fall out of the process of the cheapest website builder for small businesses. It is better to do these things yourself at the start. You know the best about your products and services. So it is better to write about them by yourself.
To make a budget-friendly website, represent the web pages in the most interesting way possible. Do all the content preparations in advance. Get images, text, videos, and FAQs ready. You must have content in sequence to post when your website goes live.
What are the benefits of building a website for your start-up?
Now that you have read how to create a website on a budget, it is now time to know why building a website is significant in the first place. Whichever industry you belong to, a website can immensely bring positive changes in sales.
Website offers credibility
A website will give credibility to your business. Today, the internet is the primary source of information for most people. In this digital era, not having a website will make people doubt your company's expertise. People may also question the legitimacy of your business. A well-optimized website acts as the voice of your business.
Raise awareness about your brand
A website is your representative in front of the world. It showcases what you are, what you believe in, and what you aspire to be. In simple words, it builds a strong identity and raises awareness about your brand.
A website is the best online representation of your business. It marks the first impression on the potential customers. So, you have to make a budget-friendly website that is good enough to convert visitors into customers. Make a professional web design to stand out in front of the competitors.
Easier connectivity
To end up in the Google search results, an SEO-optimized website can help. People will get redirected to your web pages while searching for some products. It is a great way to increase the customer base and improve sales.
Bottom Line
So these are the best ways to create a budget-friendly website if you are starting a new business or converting your offline brand to online. Get the best website builder to bring your business online. It offers more results than you expect.