Best Brand Social Media Campaigns 2017 International
Successful Social Media Campaigns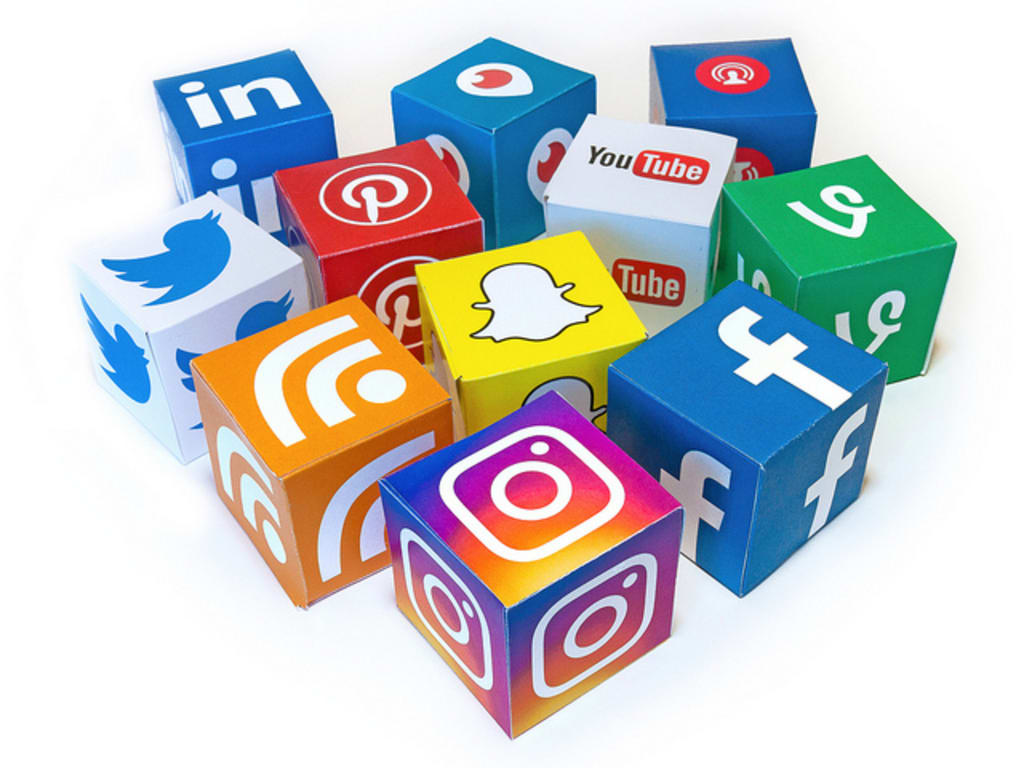 Social Media Campaigns  2017
Every digital marketer aims to develop creative and innovative campaigns to strike a chord with the masses. Not only does it gain the brand attention of the people, but also bring about a change. With the internet becoming an integral part of an individual's life, whether it is promoting a product or initiating a worldwide campaign, social media is the tool to target your audience.
Many popular brands have recognized the power of social media and have come up with outstanding campaigns that have generated a lot of buzz. These promos are usually a blend of traditional marketing strategies and new tactics, which get people talking about a particular brand. Such is the impact of these campaigns that people tend to follow these trends and replicate the ongoing buzz with their own stories on Facebook, Instagram, Snapchat or other accounts. Read on to know more about the campaigns of famous international brands, and how a single idea made strong impressions.
Airbnb
The American organization Airbnb, which is reputed for offering hospitality services to travelers by providing lodging at cottages, luxurious hotels, apartments, and hostels took the tourism industry by storm with its unique campaigns. Based on a survey where travelers were interested in having an actual feel of the place rather than visiting it as an outsider, the company came up with a 'Live there' campaign, which encouraged the visitors to live like locals.
The accommodation giant made apt use of social media marketing along with 3D technology to introduce visual advertising. The campaign got a huge response with 11 million views, 5200 comments, and 56000 likes on Facebook. They also ran Instagram campaign with the help of professional photographers and quality content. The 'We Are Here' campaign saw 6 million plus participants sharing live stories in the initial 24-hour on Facebook indirectly promoting the brand's new trip feature.
Buzzfeed – Tasty
Have you noticed videos of food recipes popping up in your Facebook Newsfeed every time you scroll down the social networking site? These 3-minute videos on how to cook mouth-watering and relishing dishes are a hit with the tech-savvy generation. The quick and easy recipe videos are in short and modern form of the traditional cookery shows. The simple reason this campaign paid off is that people enjoyed experimenting with the food irrespective of whether a person is foodie or not. It stimulates their taste buds, provides an experience, or reminds them about something from the childhood.
Counting on this, Buzzfeed has now a dedicated team to work in the video content. Within 15 months, this campaign has made over 2000 videos providing new content every time, and over 100 million fan following on Facebook. These videos are tailored and optimized for auto play, which means the video starts playing automatically without the need of any sound effect. For instance, a 50-second guide on 'How to make cheese stuffed pizza' generated 50 million views, 75K shares, and over 650K likes within 24 hours from the time it was uploaded.
L'oréal Paris
A global leader in beauty and a well-known cosmetics brand, L'oréal Paris also thought of giving social media campaigning a try. However, they wanted to implement it with a unique concept. As a result, they took the UK's top 5 most influential and inspiring beauty YouTubers for the promotion of their events and products. This was a new move as it signified a more direct and genuine relationship between the blogger and cosmetic brand. The response was spectacular — until now, the L'oréal content by influencers on YouTube has been getting rare reviews and is viewed more than 6 million times. This plan worked because the brand provided an opportunity to the influencers, and observed them as a vehicle to increase social media following.
Heineken
A brand that values bringing people with different mindsets together, Heineken ventured into the area of purpose-driven marketing, which later became a mega hit with time. The Dutch company's campaign 'OpenYourWorld' focused on getting two individuals with drastically dissimilar opinions, eventually discussing the differences over the company's beer. Although the ad was a subject of debate, its underlying motto was to find a common ground through conversation. It seems this simple idea resonated with the people and thus, the campaign received nearly 14 million views on YouTube. The brand further went on to create chat bots on social networking platforms to establish a connection of individuals from different backgrounds.
The above-mentioned examples clearly tell that social media can be used to amuse or sell your stuff to the people. With an individual's rising interest to stay updated about what goes on in the world, it has become an effective medium to market your products to meet the business goals. Although it might seem a challenge to pull off a successful social media campaign when your counterparts are doing the same, a strong and unique idea will definitely pay off results if you are determined to make the brand shine out in the competition.