Becoming a Writer
Story of My Journey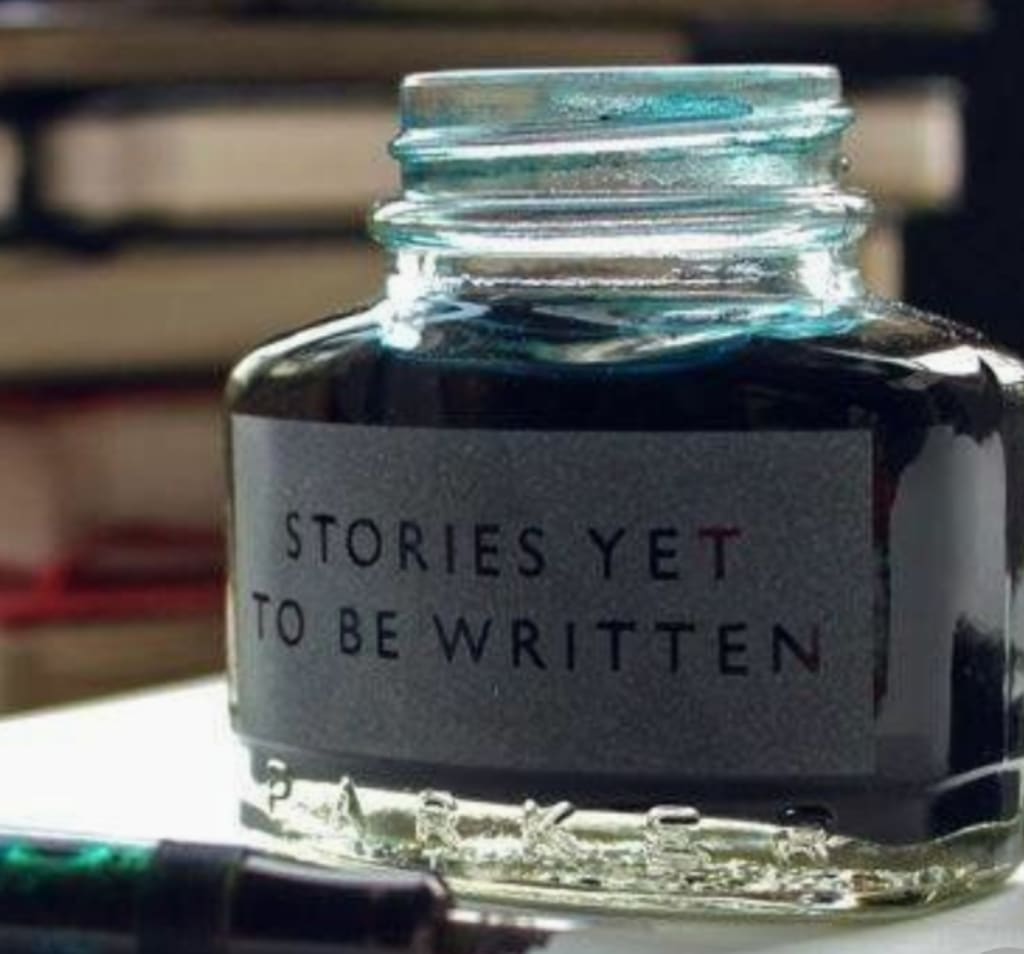 Every since I was in fourth grade, after reading Anne Rice's Interview with a Vampire, I was inspired to become a writer myself. With an overactive imagination and the will to create I began writing all sorts of stories.
Hiding notebooks under my textbooks in school, I wrote and wrote, filling them up so many with all kinds of stories. This carried on all through high school as well. I remember getting into trouble on several accounts for writing in class, but it never deterred me from continuing on. There was even a time when a teacher of mine from high school caught a friend reading one of my books and confiscated it. The next day she returned it to me and told me it was a good read and that I should write more. It only helped to fuel the writing fire deep within my soul.
Reading became my biggest hobby.
While writing my short stories I made sure to read everything I could from those who inspired my ability. I could sit and read whole books within a few days, endlessly flipping through pages like a fiend. I would find myself sitting by a night light in the fifth grade reading more of Anne Rice's novels, or laying out in the grass listening to my mother read The Hiding Place to me. I even went as far as hiding under the covers with a flashlight so my parents wouldn't see a light shining out from under a door so that I could read.
Horror was a big one.
I enjoyed the scare it brought to me, and it helped to me to create one of my very first short stories. In eighth grade I wrote my very first horror novel in while sitting in my first period class. Written in a notebook, it was about twelve chapters long and entertained my friends greatly. Originally written as a short story for a school project for my little sister, I expanded further to create the twelve extra chapters.
Creepy dolls and ghost children always seem to get people nervous. Tainted Toys actually became the very first book that I decided to rewrite and self publish.
As I entered into high school I began writing more and more. It was here that I delved deep into creating all kinds of stories. I wrote whenever I got the chance whether it was essays or short stories for class. Every second of every minute of hour was spent writing for me.
In tenth grade I wrote my second complete novel. Again, this was in a notebook that stayed hidden away from my teachers while I sat in class pretending to be paying attention. This was a horror action novel about cloning and zombies. Cliché, yes, but at the time it was extremely entertaining to write. A Jurassic Park meets Resident Evil theme that had all my friends rather excited to read the next chapter.
Eventually this book became the stepping stone to one of the three novels I decided in this day and age to actually rewrite and independently publish. After Tainted Toys was rewritten I went back to find Down the Rabbit Hole, my murder mystery based in the future.
There was a period in time after high school when I was told that I needed to put aside this dream and step into reality. I was told my skills just weren't good enough, and that I was just one out of a million trying to get my stories out there. It took me stepping aside and telling myself that this was more than just a dream.
This was my passion.
Becoming a writer has been one of my greatest journeys, and I hope to continue on in life bringing my ideas and stories to people. With inspirations like Anne Rice, Stephen King, Agatha Christie, and Edgar Allen Poe, I have developed my own sense of creativity and an independent author of three books.
career
About the author
I'm a single mother of two and an aspiring author. I've written 3 novels so far that are available on Amazon, and I'm working on several more. Follow me on Instagram @melindaxd1991 for more on my books and up coming works.
Reader insights
Be the first to share your insights about this piece.
Add your insights