Bangkok, Thailand travel guide
Bangkok travel guide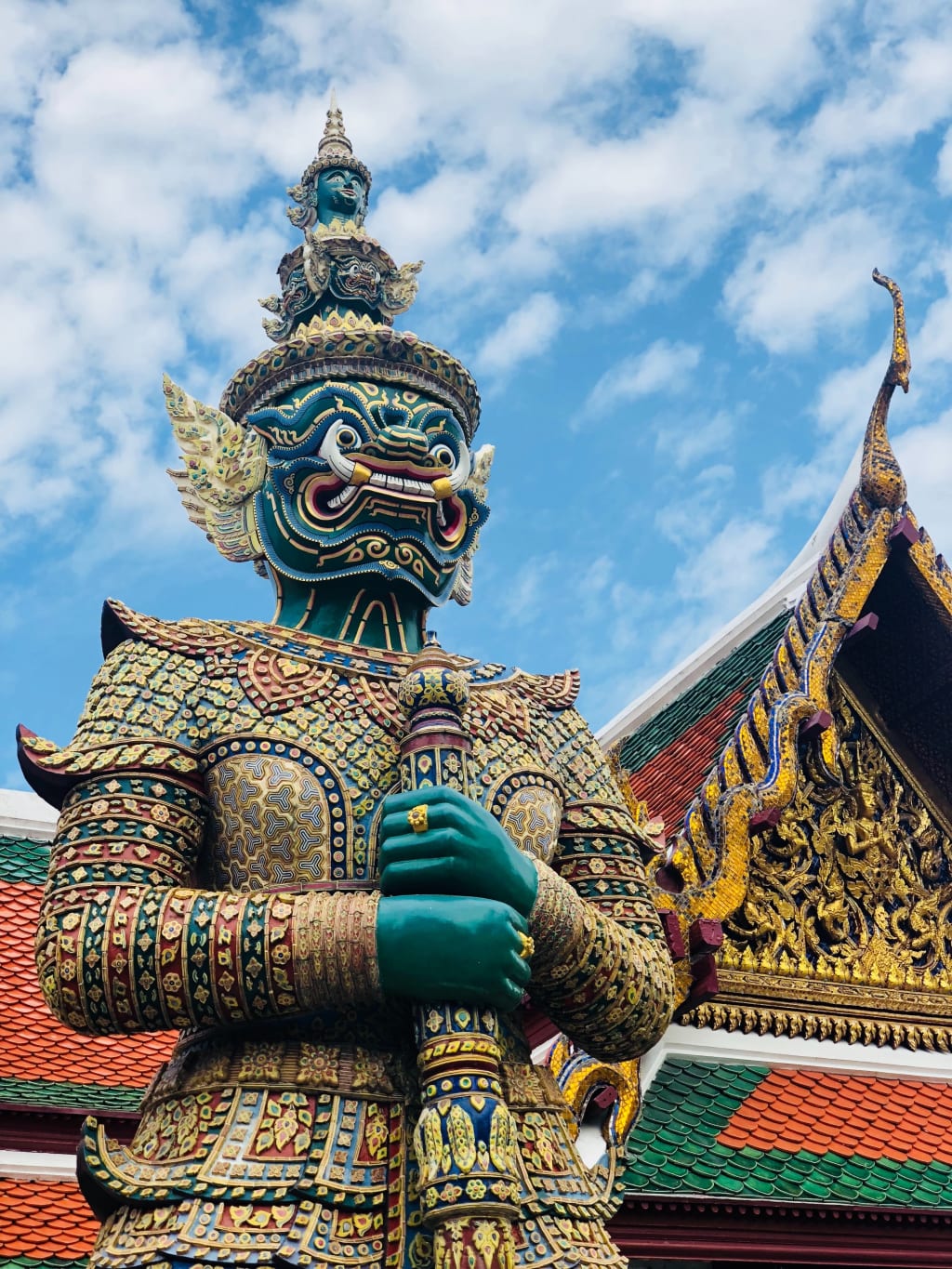 The city of Bangkok never gets old. Regardless of how often you visit, there is always something exciting and novel to see, do, or eat. You can easily organize your trip to Bangkok with the help of this travel guide.
Unmatched in Southeast Asia, it offers an odd mix of cuisine, culture, nightlife, shopping, and affordability. It doesn't matter where you're from or what you want to do. Everyone can find something in Bangkok.
This Bangkok travel guide will assist you in planning your trip to Thailand.
Bangkok Travel Guide
Train Market
If you're in the Samut Songkhram province, which is close to Bangkok, and have a free day, head to the Maeklong Railway Market for a unique shopping experience. In a regular fresh market, you can buy fish, fruits, vegetables, meats, fresh and dry foods, and more. From 6:00 a.m. until 6:00 p.m., it is accessible. The market is referred to as the "life-risking" market because its stalls are attached to the Mae Klong-Ban Laem railway, a short railway line that runs from and to Mahachai and Mae Klong. For sun protection, market merchants erect parasols or canvases. Visitors can walk and shop along the railway while the shelters are attached.
Maha Nakhon Sky Walk
According to the Bangkok guide, the 314-meter-tall tallest observation deck in Thailand, which offers 360-degree panoramic views from both an outdoor and an interior viewing area, is a must-see site. The Indoor Observation Deck, is located on the 74th level, with stunning 360-degree views. Try strolling on the 78th level's translucent glass floor while you're 310 meters above the ground! In San Diego, California, another sky deck view will enthrall you.
It is well worth the trek to Ratchaburi, which is around 90 minutes by vehicle from Bangkok's central business district, to visit this amazing floating market. Vendors can be seen selling everything in these waterways, from unusual animals and artwork to fruit and noodles. At the market, hundreds of sellers and buyers are floating on their little boats, buying and selling agricultural goods and regional food, mostly from their neighboring orchards. According to the Bangkok guide, tourists who want to see the traditional and antiquated way of buying and selling items frequently travel to Bangkok.
Also, Bangkok, Thailand is a popular destination for travelers from all over the world. Known for its bustling city life, rich culture, and beautiful scenery, Bangkok has something to offer everyone. If you are planning a trip to Bangkok, here are some tips to help you make the most of your experience.
When it comes to deciding what to do in Bangkok, the options are endless. Just walking around the city is an experience in itself, as you'll never know what you'll see next. There are also countless temples and museums to explore, as well as a vibrant nightlife scene. If you're looking for some specific ideas, consider taking a Bangkok food tour, going on a canal tour, or visiting some of the city's many markets.
When it comes to finding somewhere to stay in Bangkok, there is no shortage of options. If you're on a budget, there are many hostels and guesthouses available. For those looking for a more luxurious experience, there are plenty of hotels to choose from. No matter what your budget is, you'll be able to find accommodations to suit your needs.
Getting around Bangkok is relatively easy, as many transportation options are available. The city's public transportation system is efficient and affordable, making it a great option for getting around. If you're looking for a more unique way to get around, consider taking a tuk-tuk or a boat tour.
Whether you're looking to experience bustling city life or soak up the sun on a beach, Bangkok, Thailand is a destination that has something for everyone. By following these tips, you'll
About the Creator
Hi, I'm hopper a travel blogger and filmmaker. I'm running a youtube channel and a website to give you information on how I travel and what to do when you are traveling.
Reader insights
Be the first to share your insights about this piece.
Add your insights