Bad Business? Write a Letter
Companies pay close attention to customer complaints to rectify bad reviews.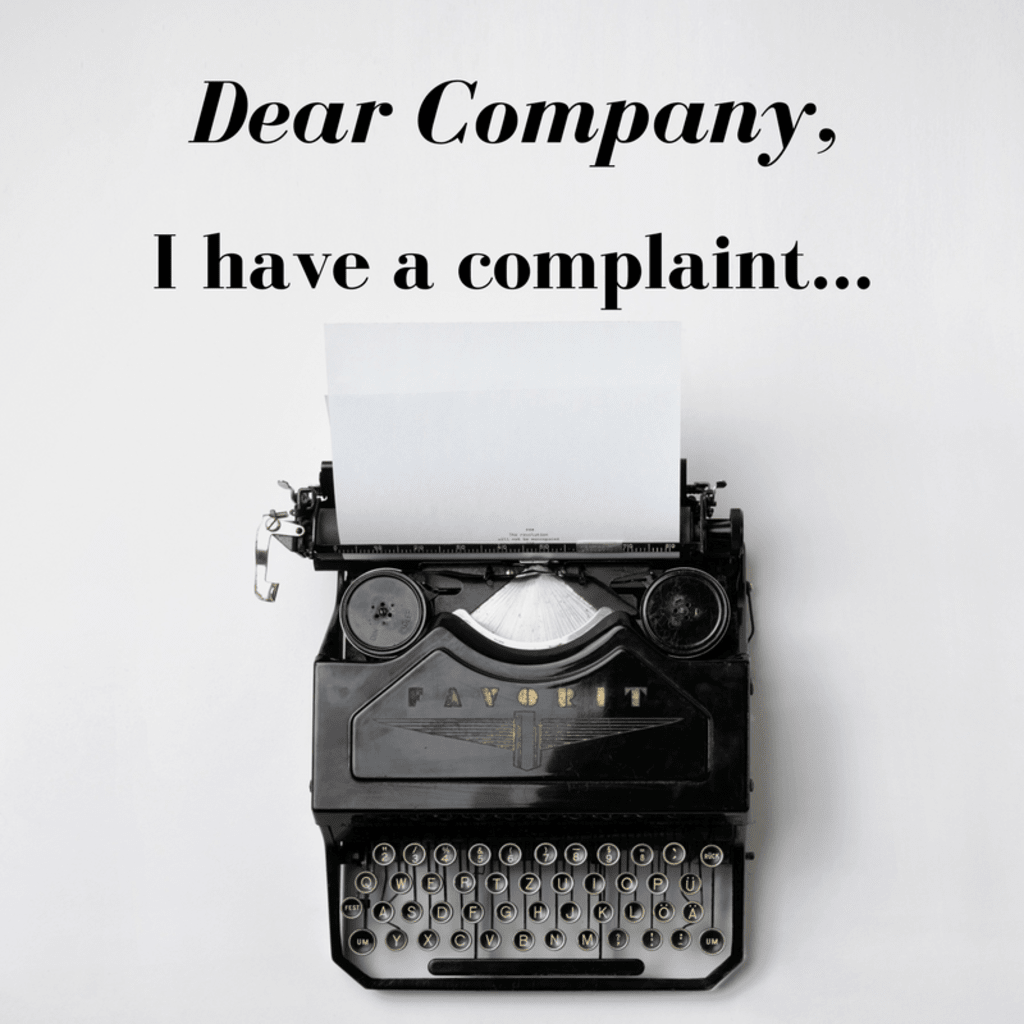 Companies large and small have special representatives that handle customer complaints. Within these departments, customers are able to advise on their issues in order to have them investigated and possibly corrected. Customers also turn to social media to voice their complaints and are catered to by these representatives. This is done because with any business, mistakes happen and by these companies going through the motions of listening to their customers, they are showing how much they value their customers' business. These attempts show the integrity of the company both by their giving a response to these complaints along with their finding ways to fix the issue by offering specials or a refund.
Within these specials, companies provide credits and vouchers to ensure that the customer will return by allowing credits towards their next purchase. By giving credits to use with their company only, the company does not suffer much of a loss. Airlines are great at doing whatever it takes to resolve customer complaints, with coupons and specials including drink vouchers and flight credits. Many large chain clothing stores offer store credit on a gift card. This style of refund keeps the funds within the company and ensures visits back into the store. They don't want to take the gamble of the customer receiving their money back and spending it with a competitor.
Other companies will use good faith in their efforts to make things right with the customer along with providing a credit for a return visit. Restaurants will allow the customer to eat free of charge if the food is less than satisfactory. If they are really trying to make a good impression, they will offer a gift card to encourage a return visit from the customer.
Although there are some companies who handle customer complaints in-house, there have been occurrences where customers felt the need to notify the Better Business Bureau (BBB). The BBB is in place to give a voice to the consumers by acting as the liaison between the customer and the company to resolve business issues. In these escalations, customers can reach out to the BBB online by explaining in full detail the matter and providing additional documents to prove their case. Once the complaint is submitted, the company's headquarters is then notified of the issue and chooses what route to take in finding a resolution. All complaints are documented on the company's BBB profile as well, whether the matter was resolved or not. Most companies choose to find a good solution to the problem so that their business ratings are not seen in a negative light. If the customer has had unsuccessful attempts in reaching an amicable solution to a conflict, the BBB's complaint usually provides more pressure on the company to rectify the situation.
In some cases where the BBB cannot resolve the matter, customers may reach out to local news channels to bring to light the issue they've had or continuously have with a business. I've seen this happen with alleged mistreatment in senior living centers. Not only does doing this raise awareness of the bad business at that particular center, other centers would see this as an opportunity to market their facility as one showing better treatment. These measures also send a message to other senior living centers that patients and their families are paying attention and will not stand for mistreatment. This goes for businesses in ALL Industries.
There have been many cases of customer mistreatment and many businesses that have that reputation. It only takes one person to stand up and make a complaint to encourage others to come forward to do the same. There are also great perks from making a formal complaint such as free services and coupons. These companies will do whatever it takes to remove the bad reviews and keep the business flowing.