Back to Alaska & Hello Canada!
Cruise Ship Diaries Chapter 40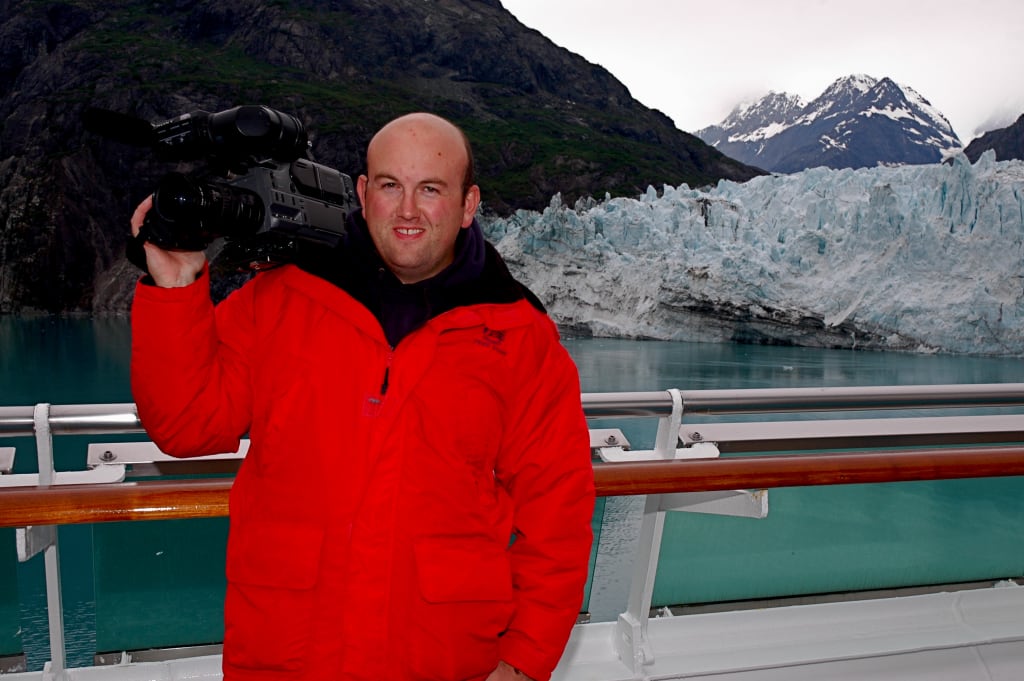 Back in the ancient heavy camera days!
If you have worked on ships for any amount of time you will have most likely spent some time on a 7 day cruise in either Alaska or the Carribean as they are the two most popular cruise itinaries, and after 2 months of Alaska on my first contract we were heading back their as part of the Sun's World Cruise.
Unfortnately in the intervening time between my two contracts a stupid state rule had come into place that banned any non US citizens from working ashore in Alaska which meant neither me or my senior could film ashore for this part of the world cruise. Apparently the story was that in the past year there had been a strike over port workers pay, specifically the local shoreside baggage handlers. Another cruise line had simply ignored the problem and got their crew to do the job instead, this then created a massive stink about foreign workers taking American jobs (south park gif) and with almost 1/3 of Princesses ships in Alaska each summer this created a big problem as there very few American crew.
The reason for this was despite most of their ships being registered in Bermuda to avoid paying taxes, Princess was an American company and the tax rules were very different depending on what country you were from. Being from the UK as long as I spent more than 6 months working outside the country I didn't have to pay any tax, where as an American despite not working in US waters for the most of the contract would still have to pay Tax on what was already a fairly low wage.
The upshot of this meant a rash of hiring US videographers was underway but as the law came in while we were already mid cruise it meant we couldn't get any footage of our own for this part of the cruise. Also the Sun had no stock footage for Alaska as it had been permanently based down in Australia / Asia for the last few years, luckily for us with so many other Princess ships being in Alaska one of the other ships was able to drop a hard drive with some generic footage on it for us to the port agent and it meant we esentially had a week off from filming ashore right in the middle of the world cruise. All we had to do with the footage was add some new lower thirds to match the previous segments and then film Glacier Bay, which we could get away with as we were not stepping ashore to film!
Above is the Glacier Bay video we shot for the World Cruise and if I'm brutally honest its not very good. It's only 6 minutes despite us being there all day for the transit, way too many zoom out shots and erratic camera movements that don't match the pace of the edit and the music is not epic enough.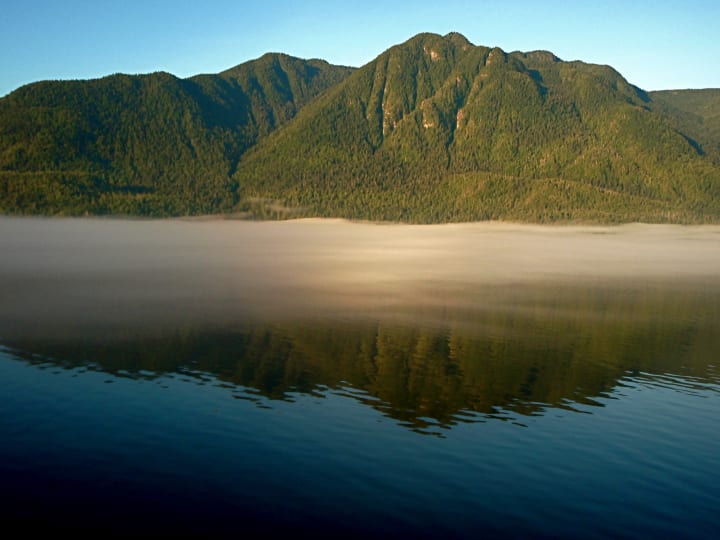 Still despite our video work for this trip not being up to snuff, Glacier Bay is still an amazing day...a long day but it was different everytime. The changes in weather were a big factor, and it is absolutely stunning in bright sunshine with the smooth sea looking like glass giving almost perfect reflections of the sky and mountains.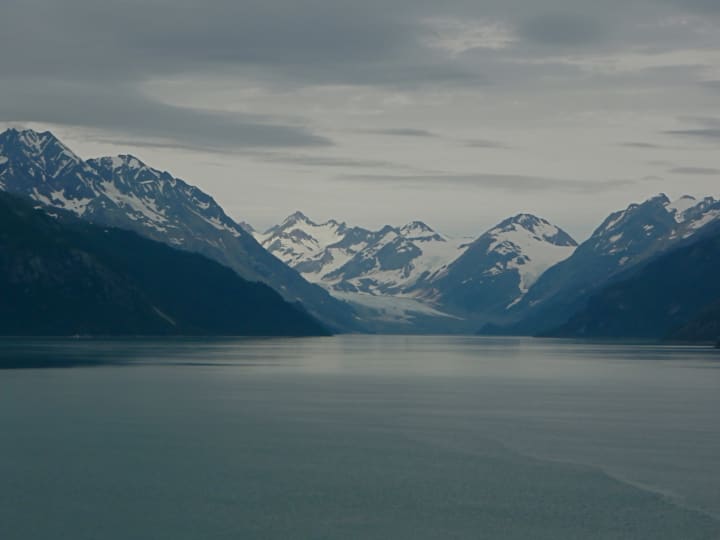 But if the weather is overcast, (and usually wet towards the end of season!) it creates some marked contrasts in scenery and the whole journey feels ominous like you are sailing to the ends of the earth past all these monolithic snowcapped mountains. You can regulary see the wildlife (although its harder to get on camera) with whales breaching, pods of dolphins following in the ships wake, bald eagles, seals and bears!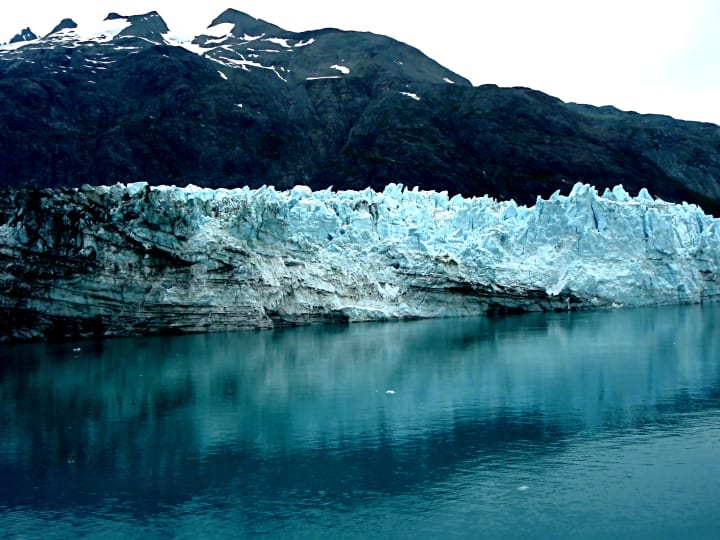 For me the single best thing about a day of filming in Glacier Bay is the quiet serene atmosphere, if you get out on deck early and find a good spot to set up the camera you can stand in the one spot for easily 2 hours letting the ship do all the work of panning instead of running around like a headless chicken. As a junior I didn't want to miss anything so I spent the whole day from dawn till dusk outside filming only coming in briefly to warm up, grab some food, drop the tapes off before heading back out.
The single worst thing about filming Glacier Bay is if the weathers shit, this means you have to keep cleaning your lens every 5 seconds. We had some unwieldy wet weather jackets for the cameras that were most definitely not designed for our cameras but even with these the simplest way of shooting was to raise the camera up on the tripod and aim it downwards so that hopefully the camera hood but take most of the brunt of the weather and that the rain would not be going straight into the lens. Also it was not as relaxing or serene when you were being soaked head to toe for upto 8 hours and it was frustrating as you are in the amazing place but the weather doesn't co-operate.
See I was lucky as a crew member because I would get to visit some of these locations over and over again and get to see them in all kinds of weather, if you are a paying guest this might be a once in a lifetime trip, so imagine if your first and only chance of seeing somewhere like Glacier Bay is completely ruined by bad weather would it give you a poor opinion of the location and an experience that you would look back on negatively?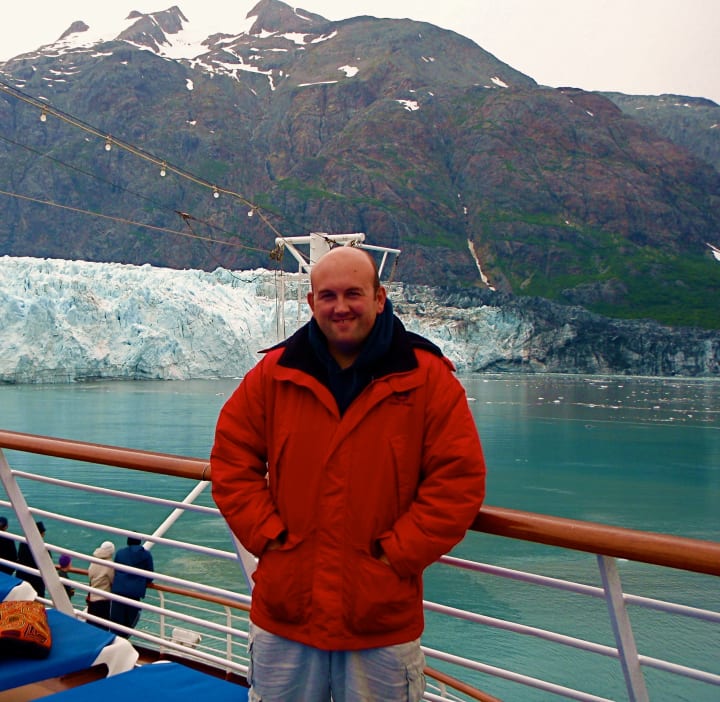 Our Alaskan jaunt during the world cruise was trips to the usual ports of Juneau, Ketchikan & Skagway before we headed up to Canada for two stops in Vancouver & Victoria.
I'd briefly visited Vancouver on my first contract but it was a turnaround port so there was not a lot of time to be too touristy, but this visit was during the cruise hence a work day where I went on the above 'Sea to Sky' tour where we jumped into a convoy of 4x4's and really got to see some of the great landscapes and scenery that Vancouver had to offer as you can see in the above video.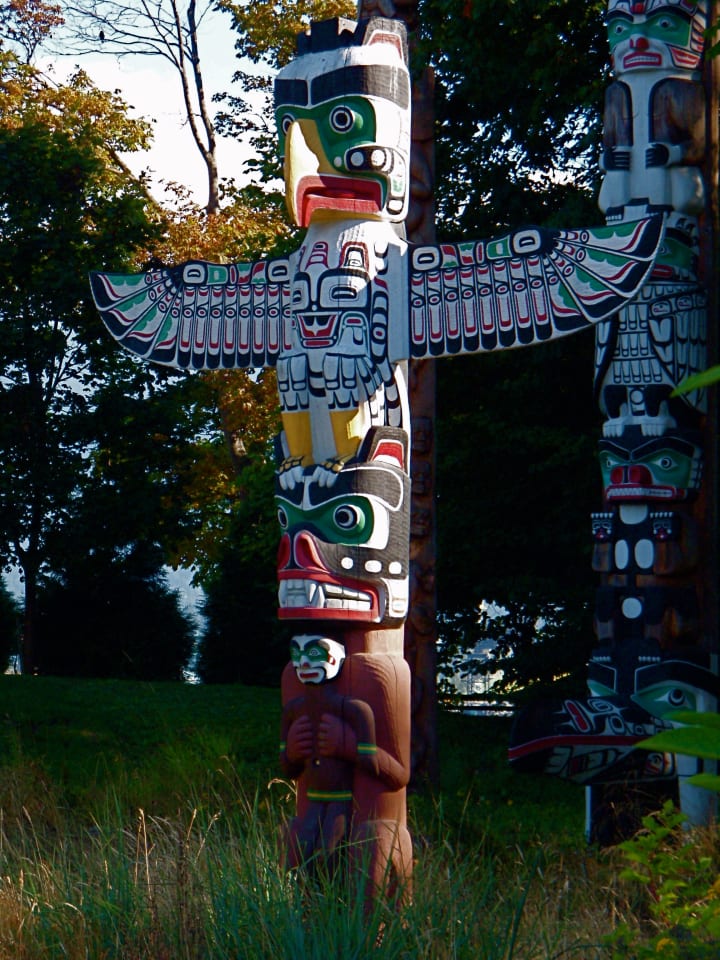 Our first stop was at a native American (Canadian?) village and then we headed to into the forests with amazing waterfalls, blue skys and greenery everywhere with snow capped mountains in the backgrounds.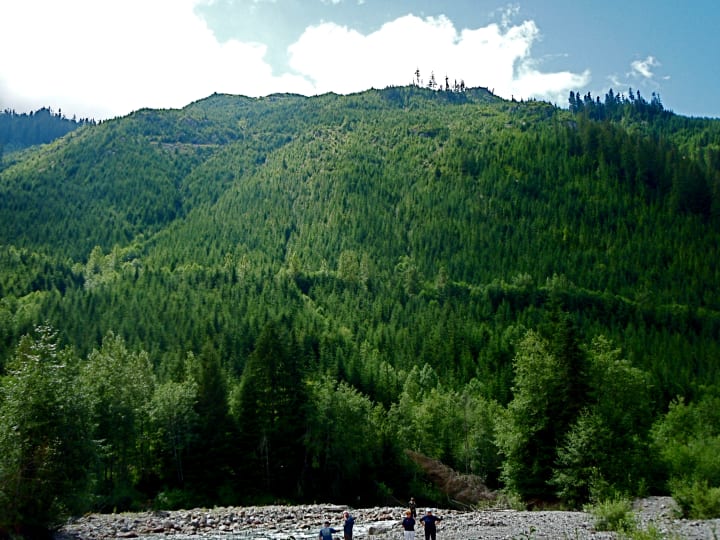 Lastly we stopped in the middle of the forest for a BBQ lunch where all the food and grills were taken out of the 4x4's, set up and cooked in the amazing vista you see above. Our final stop in Canada was Victoria and I had the rariety of a day off in port during the WC coupled with a late sail as my senior was filming an evening tour at the world famous Butchart Gardens in Victoria.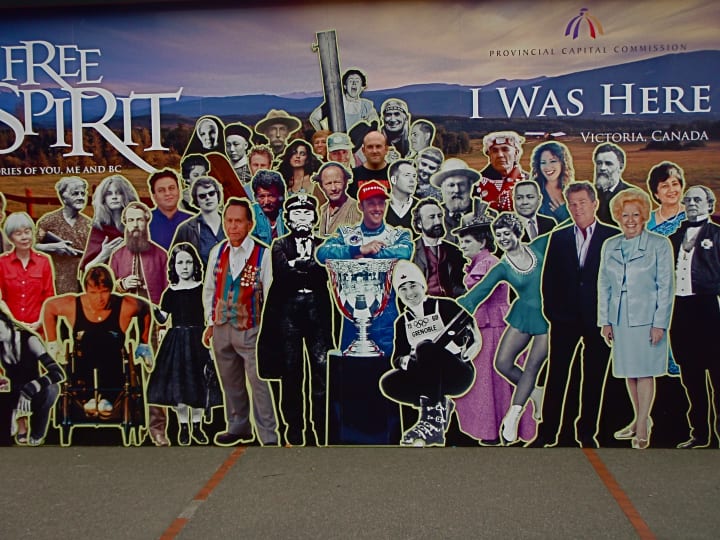 We had a brief bit of tourism but the evenings mission was to get non-ship food somewhere and drink heavily!
The evening began with Polar Bear shots which I'd never heard of and assumed to be a Candian thing, but a little research shows they were a peppermint schnapps cocktail!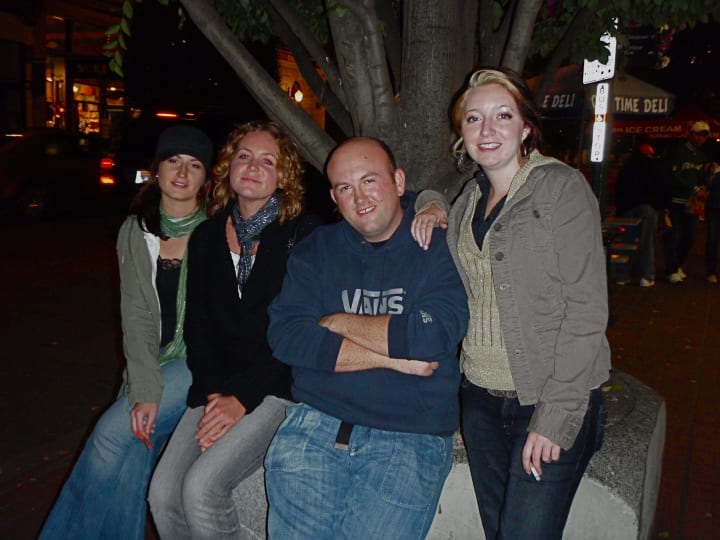 It was just so good to wearing our normal clothes for more than a few hours in the bar after work, and having a late sail it almost felt like 'real life' and not our cruise ship bubble of reailty that we get so used to. I loved my first night out in Victoria and it would turn out to be the first of many on later contracts.
On the next cruise diaries - Free Steakhouse for the rest of the contract!